Hey Everyone,
Update:
Factions:
Rohan has gained its old 3 hunter:
Legolas, Gimli, and Aragorn.
To substitute in these changes, Elrond has been given his bfme1 model and animations and has a toggle ability + new blademaster ability. Command Points = 100 instead of 80. King Dain and Gloin have been givin new abilities (update coming soon). Gondor heroes will be changing quite a bit over the coming weeks, stay tuned.
Like i said, not dead.. and here is proof:
Halbarad Reskin:
Gondor Building starting to be reskinned (WIP):
And finally here is a sneak peek of what is to come soon:
p.s- can you spot what is going to be coming soon?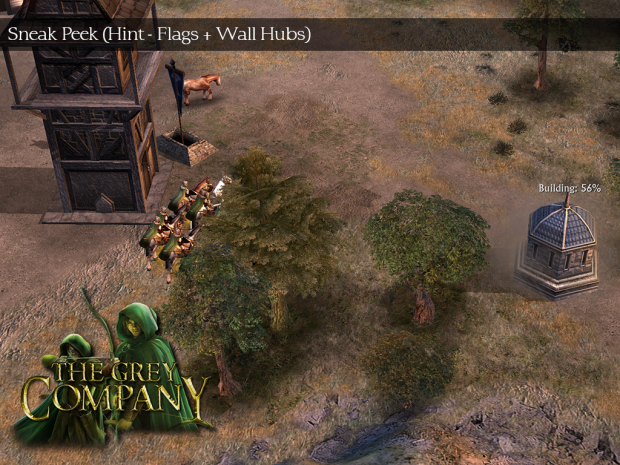 Thats all for this update. Stay tuned!
--
Elric