The third and final patch for Fourth Age Total War: The Dominion of Men is here! Patch 3.3: The End of the Beginning is the final instalment of the Fourth Age Total War mods, and the culmination of more than 10 years of work by hundreds of contributors.
This patch requires The Dominion of Men v3.0 and up. This patch is cumulative so you do NOT need to install 3.1 and/or 3.2 first. It is NOT savegame compatible.
Installation Instructions
1. Unzip the 33_The_End_of_the_Beginning.rar file to a location of your choice.
2. Copy the data folder inside into your .../bi/fatw folder.
3. When prompted, choose to overwrite all existing files and folders.
4. Start FATW: DoM in your usual way and enjoy!
Major Changes
The major addition in 3.3 is the host of new AoR and Levy units that are now available in various provinces across the map. The purpose of adding these units is to improve army composition and variety, as well as add some more flavour to parts of the map that were previously a bit bland. While most core unit rosters remain unchanged from 3.2, almost every faction has some new units available nearby, so early expansion in the right places will be richly rewarded.
A selection of the new units now available all across Middle-earth.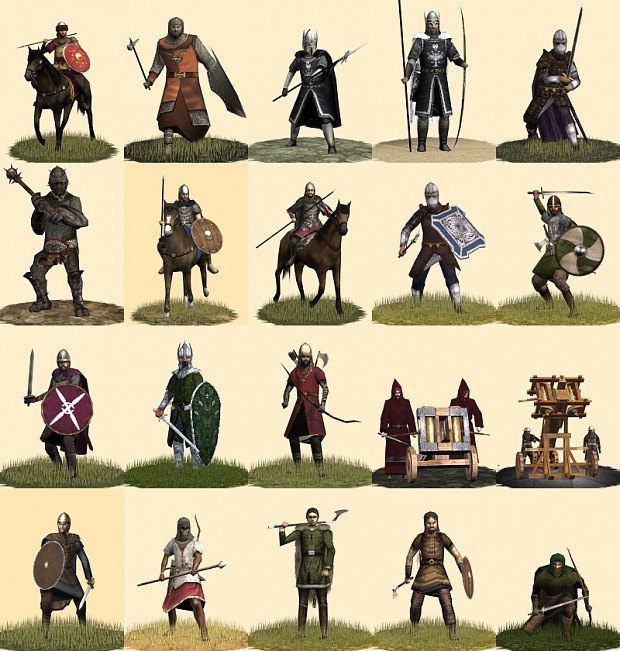 In addition to the new units there are also many balance changes, bug fixes, minor additions, and further polish. Just about every aspect of the mod from the strat map to the unit stats has been further refined and balanced.
For a full list of changes please see the patch notes included in the download.
Other News
It has been a long, and somewhat convoluted road to get to this point, the final release of Fourth Age Total War: The Dominion of Men for Rome Total War. We want to express our thanks to everyone who supported the mod, from passionate fans to dedicated contributors and everyone in between, it would not have been possible without you!
However, just because the mod is now finished does not mean that this is the end! The Fourth Age Total War community has already been working on several submods of various kinds, and we may be putting up some information about some of those before too long.
For more information, technical support, AARs, LPs and general mod related discussion please feel free to drop by our forums at twcenter.net or join in the discussions on the FATW discord channel.
If you have any questions about installation or any other part of the mod then the FAQs thread should be your first stop.
Finally, if you are enjoying the mod and would like to support us a quick review or rating here on moddb would be very much appreciated. And if you know other Tolkien fans, or Total War fans, who you think would enjoy the mod please do spread the word around, we want as many people to enjoy it as possible!