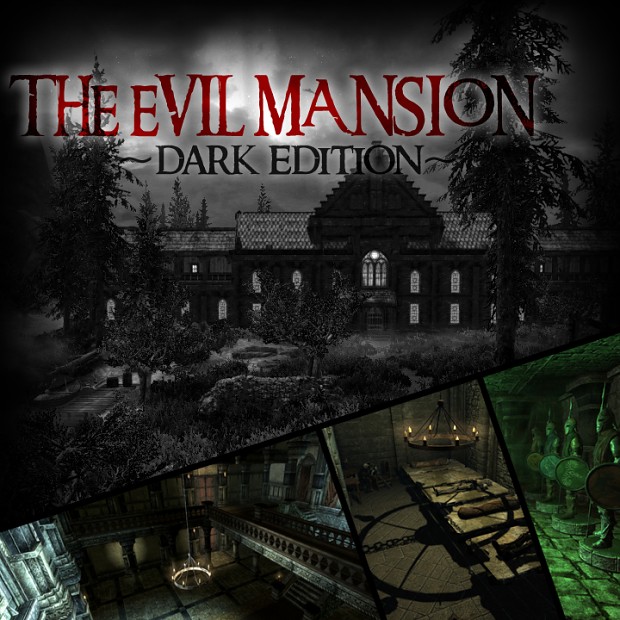 The Dark Edition is supposed to be a challange on a balanced, varied and enjoyable level.
But it's not a shame to run away like a cowardly Draugr.
NEW IN VERSION 3.0
New areas, new traps, new puzzles.
New balancing, considering all players up to level 80 and beyond.
Changed races and attributes for nearly all enemies.
More respawns.
Improved compatibility for Followers.
15 Companions and Vendors unlockable for your Playerhouse.
Design and sound changes.
Fixes and improvements.
NOTES
All of the enemies are leveled so it should be playable for all characters. Despite all the testings, there might be passages in this mod with a frustrating difficulty for low leveled players.
No other mods or add-ons are required.
There should be no compatibility problem with other mods, as long the exterior location arround Morthal is not influenced.
The Mansion is located in the northern swamps of Morthal, there are no important objects deleted or moved to get space for the Mansion.
Some interior-cells are huge, specially the upper Mansion. Loading time might be long and performance bad.
It's my first work with CK. If there are big mistakes, bugs or whatever, please let me know.
PLAYERHOUSE FEATURES
10 Mannequins.
20+ Weaponracks and 10+ Display-Cases.
All locations of the Mansion are usable, all containers are safe.
All containers have sandboxing disabled to be safe from NPCs.
5 Companions with day/night cycle inside the Mansion. (must be unlocked)
1 Companion (Joanna) who will hold Position after leaving. (must be rescued)
9 Vendors with day/night cycle inside the Mansion. (must be unlocked)
A Horse parking slot at the maindoor
All traps can be deactivated.
Sidenote: Dead corpses disappear after ~7 days.
JP'TR