This is in reply to Pauolo comment regarding these elements I created for some submerged parts in some maps. To be frank I also think that there's something strange, that doesn't really fit too well... This is the element I'm talking about: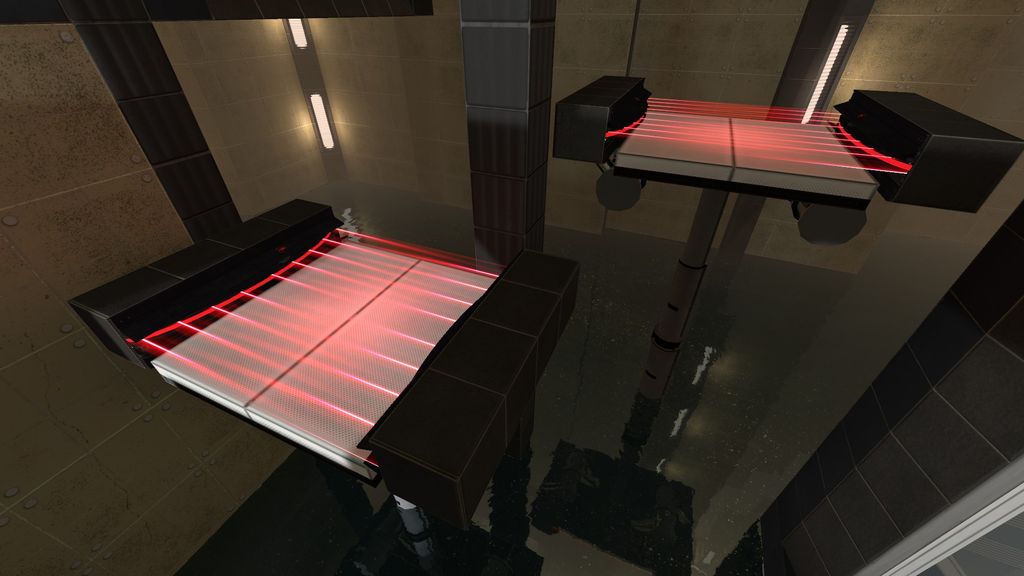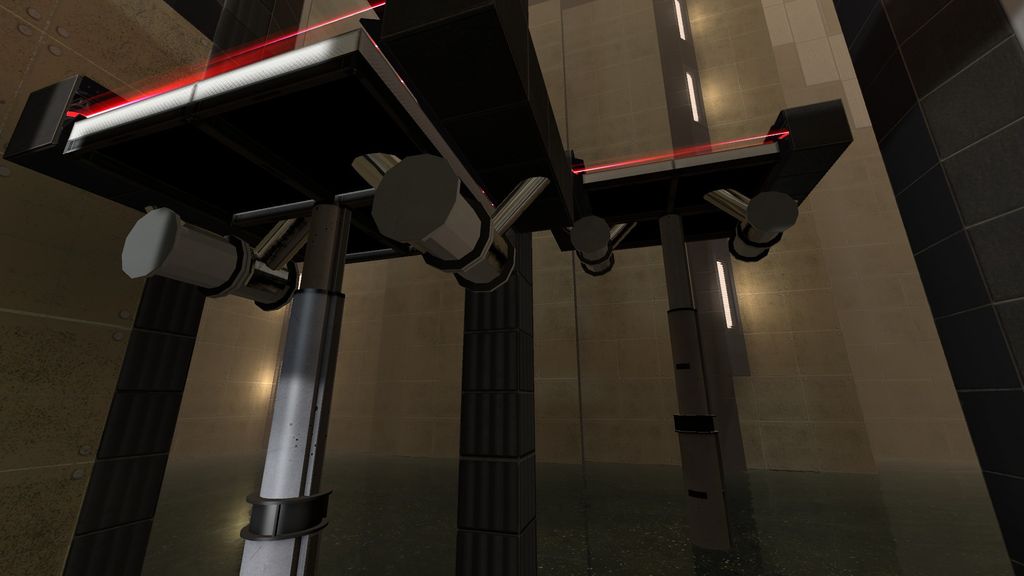 Well, the following are some initial designs in order to gather opinions that help me decide... Who want to share his/her opinions??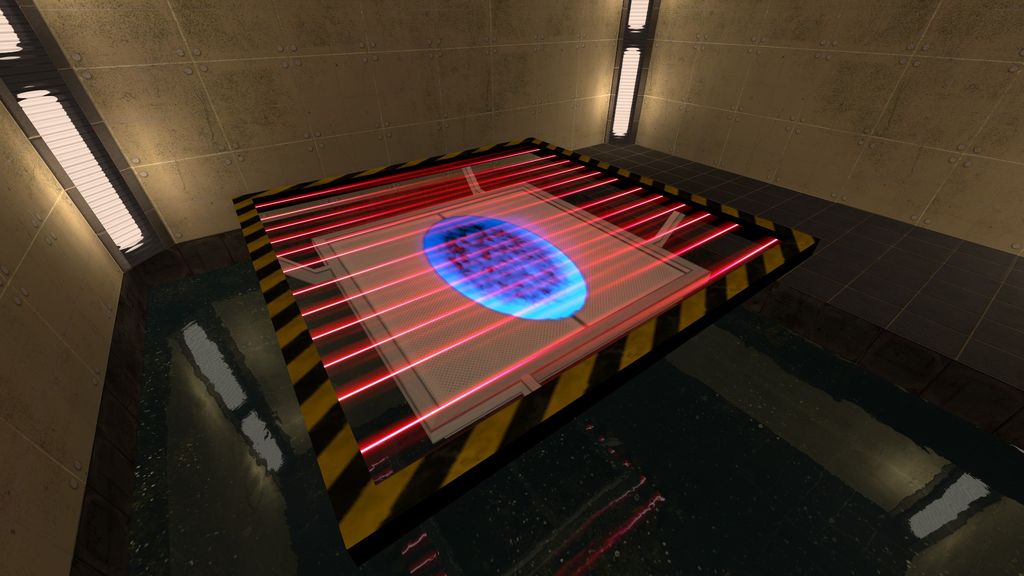 This is the one I like most because it makes you feel the hazard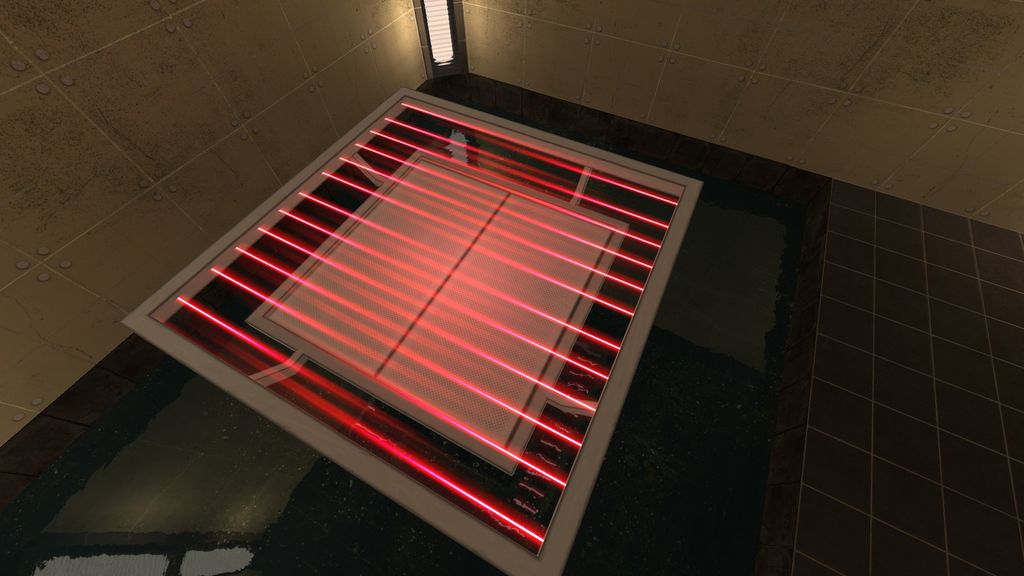 Well, here it is the usual plastic frame texture everywhere... not too bad.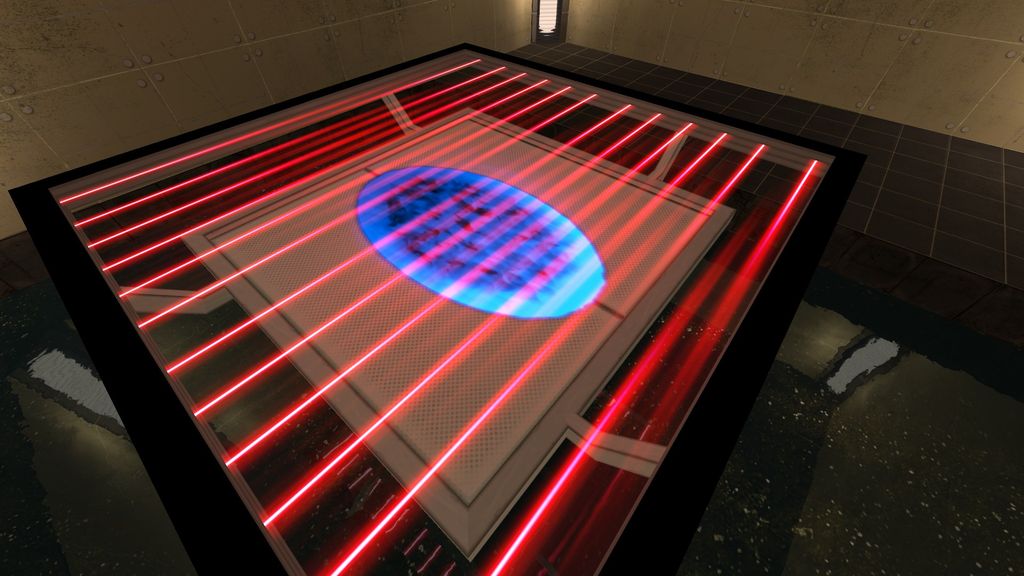 This has a black/grey border... I think the black gets lost into the atmosphere, it doesn't fit too well...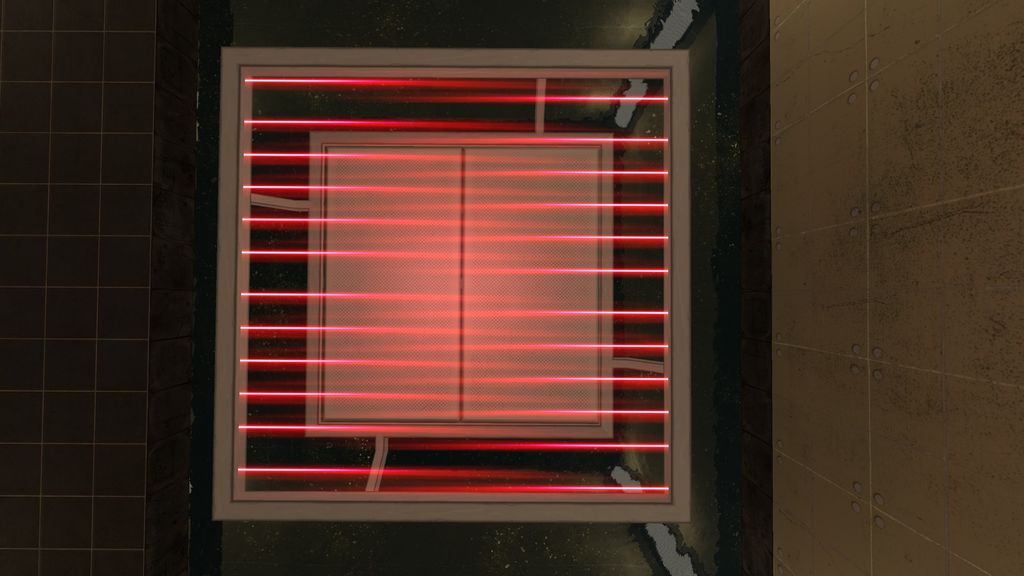 This is the TOP view. Check out that the difference between the top square and the bottom one is not that big... I think...
UPDATE (2012 May, 23th): Guys, this is the latest approach: top square thickness and shape changed. New dark texture in inner sides with a "laser line on it":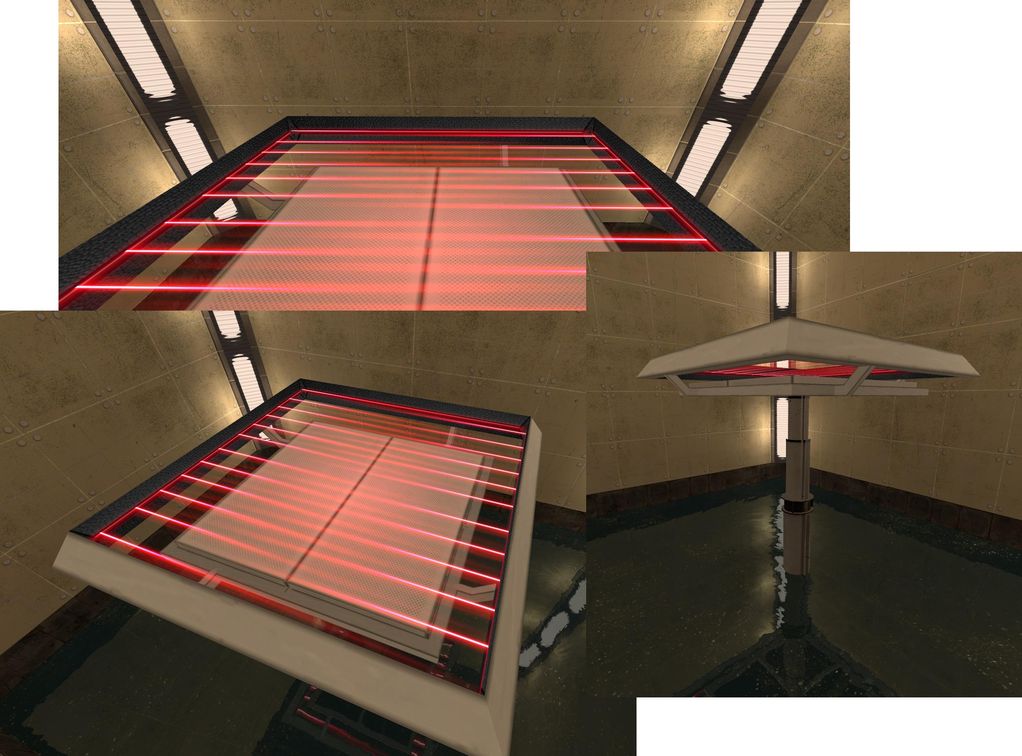 ------------------
So does anyone want to share any thought about this subject?? Any suggestions will be much appreciated! Thanks in advance.