After all these difficult times and lot of stuff in March-June, we finally bring you an update on our progress. Even during this period we worked on maps and models, and today we would like to show you some of our work.
Galactic Empire or Imperial Remnant
In our mod the Empire plays a role less significant than what we see in JA, but it's still one of the main adversaries in DP. We try to show, that even being defeated several times after Endor, the former Empire still has resources and armies to survive and actually rule the Galaxy.
You might have seen already the new Imperial characters, like Imperial technicians and Imperial female officers from our previous news updates. While we do plan to make additional Imperials, for now the latest addition into Imperial army in DP are the All Terrain Armored Transport and Imperial-class Star Destroyer.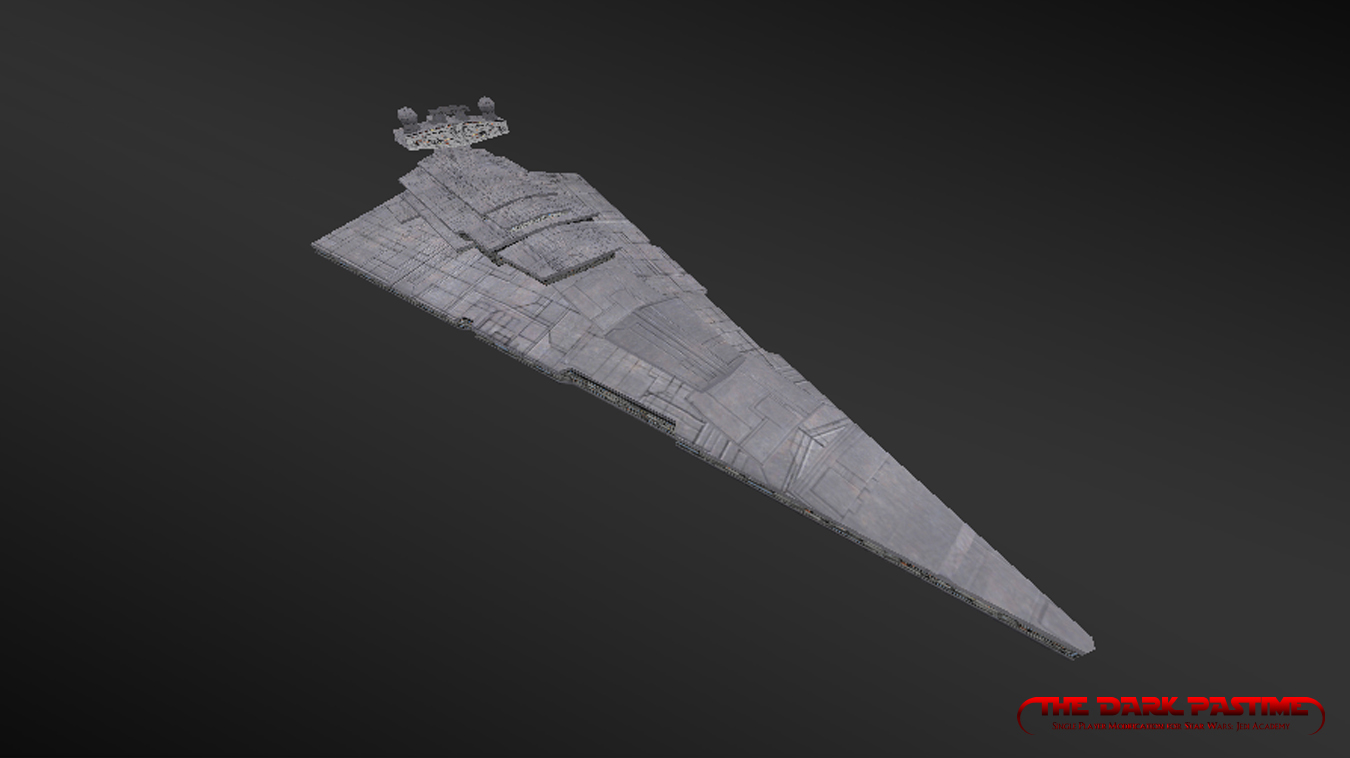 The Star Destroyer is a huge model, which will be present in several missions and is essential to the plot. I can't say more on the actual role of this large military vehicle in the mod. But I think, you'll like what you see (especially the fans of the Empire).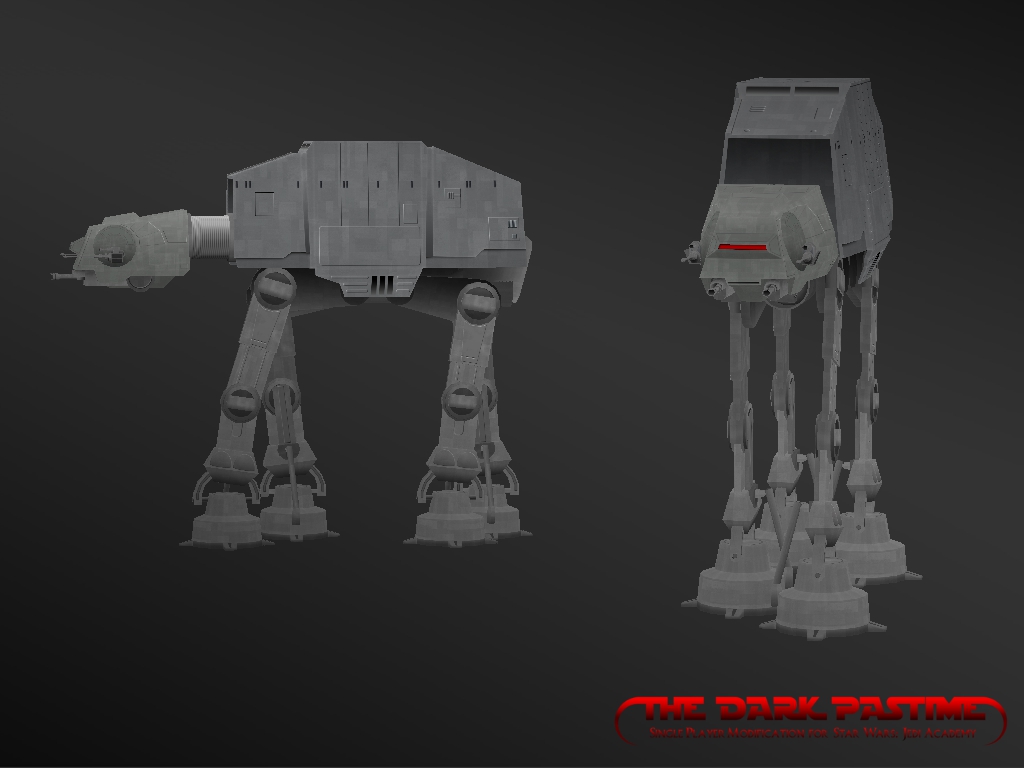 As for AT-AT – this is a new fully animated transport, which can be seen on Imperial worlds. I must say, that it's not just a decoration, but an actual unit.
Civilian Transport
We also completed XP38 landspeeder and the Void Spider TX-3 Air Taxi. Be sure to check these as well. :)
Twi'Lek Male
I really like Twi'leks, and I am glad, that Jedi Academy introduced them into the JK. However we always thought, that such characters like Bib Fortuna or Boc Aseca are worth having a homage in our project. That is why Olgo and I created a model of male Twi'Lek.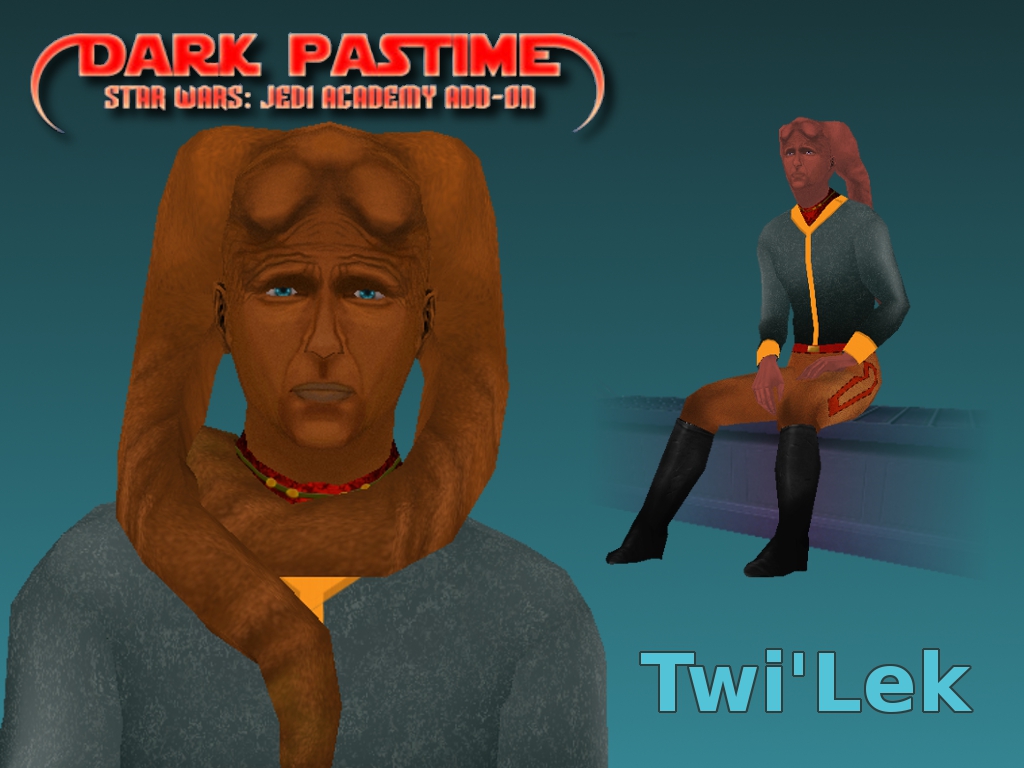 The character has several switchable surfs, including various clothes, as well as faces (not just a reskin, but an actual face form), but the different styles of lekku are among the most notable things here.
Twi'leks are one of the species to be both as neutral and adversary NPCs, which is fair enough, given that most people are tired of shooting bad Rodians, Grans, Weequays and Trandoshans.
What's next?
While we are making changes to our page here on moddb, adding new material, I must say, that we've completed most of the maps of Part 1, which is to be released soon. We hope to finish successfully all of the aspects of these maps and present you a new adventure of Kyle Katarn in a Galaxy far, far away.