Hello one and all to another update by the Swords to Ploughshares Team. We are so thrilled to have your support in the creation of our labour to love and to repay all of you, we've got one hell of a content update to show you. Please enjoy!
---
Our biggest announcement to make is the completion of our World Map. Head of Development, Father Death, has worked himself to death in coding all the countries and their respective states in. We have dedicated a lot of time, as well, to the creation of new states and adding both fictional and real-word cities into the map. More info on this will be released as we go even further to releasing our mod.
---
IDEOLOGIES AND LEADER PORTRAITS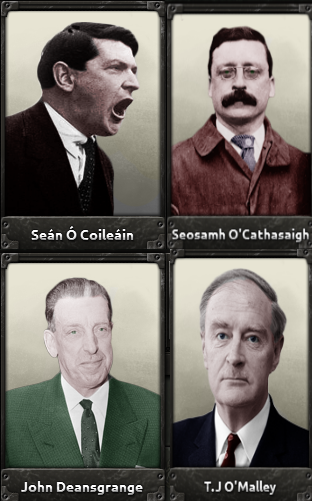 As a development team we absolutely love politics and as a result, finding historical leaders to turn into leaders of something they may or may not have represented has been a blast and we hope you share the sames laughs as we did in some of our choices. Ireland, one of our major nations, has received a lot of attention lately in development and above you'll find some of our fictional candidates for taking Ireland forward... or backwards.
---
POLITICAL PARTIES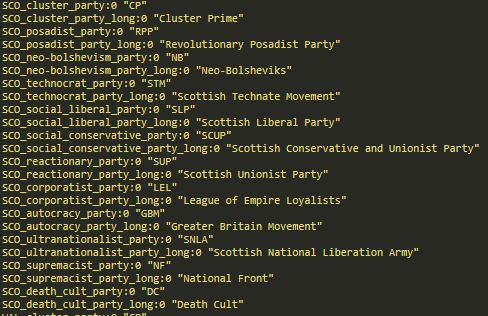 This is hands down my favourite part of development. Father Death and I have been spending long nights researching all forms of political movements throughout ages to create a collection of realistic, entertaining and expansive political parties. In total we currently have eleven nations coded with unique parties and that list will definitely expand over the coming weeks. I'll be sure to update this page as they come.
---
MEME DUMP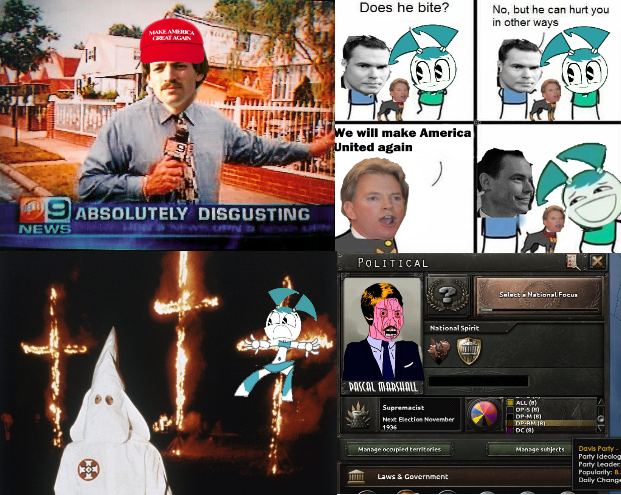 Can you even makes memes about a mod that doesn't even exist yet?
Yes, and we will continue to do so.
---
And so that concludes our developer update. We sincerely hope you enjoyed reading this article and are just as excited about our first release as we are to publish it. Thank you very much for your continued interest in our mod and we'll see you on the other side of the Cluster Invasion!