In its "monthly guide to the best mods" the Total PC Gaming Magazine features the SturmMOD - not only in print but also on its DVD!
On the 27th of November issue 14 of the Total PC Gaming Magazine has hit the shelves in the UK. The big news we`ve announced earlier is that the SturmMOD is not only featured in this issue in a little article (among other great mods like Portal Prelude and the Witcher Deception mod!) you can read here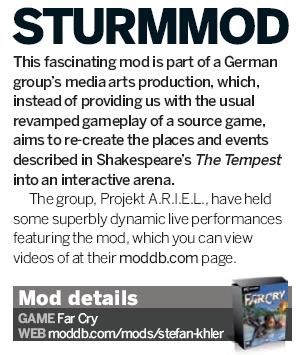 but also can be found on the DVD of the magazine! So if you are in the UK and till now hesitated to download the SturmMOD for whatever reasons it looks like you don`t have any excuses left!
projektariel