S.T.A.L.K.E.R.: Way of the Wolf
Status Update #3
---
---

Hello, hello! Sorry about the wait since the last Status Update (over a month!) but it's been a busy time, and of course, Easter! We hope you had a wonderful time with your families and friends! It's the time of the year where cute little mutant babies are born, and Stalkers spend their days in the sun playing football.
That said, it's time to get started with our third status update!
---

A lot of great progress has been made over the last few weeks, in a number of areas!
NPCs/Squads, Logic Scripting and Geometry are the three things we'll focus on this time!
NPCs/Squads - To the X-Ray Engine, every NPC in Call of Pripyat is actually a member of a squad. From unique NPCs like Uncle Yar to 'simulation' NPCs like SEVA Pimp, all characters in the game are at their basic level, assigned into a squad.
These squads are what is used to spawn the particular NPC, whether it be a 'simulation squad' that wanders from smart terrain to smart terrain going about their business, or a unique NPC squad that only contains one character (Beard in the Skadovsk, for instance). The main way of spawning unique squads is through a file named simulation.ltx - this file contains entry for every level in the game, and spawns NPCs within that section as soon as you spawn into that level.
I've been working a lot with simulation.ltx recently to create NPCs that will always be present in Way of the Wolf (unless killed or moved for a mission, etc.), and I've discovered it's an extremely effective tool in bringing the world to life. All those NPCs you see in the Rookie Village on the top-right screenshot at the start of this article? They were spawned by simulation.ltx!
Logic Scripting - This is one way in which the game's LUA under-code is made more accessible to game designers working with the engine.
Access to complicated functions within the game (such as characters using animations on command, using waypoints at certain points of the day, etc.) are available for (relatively!) easy use and can be utilised for some awesome scripted sequences! For example, expect things like NPCs behaving differently during different weathers, times of day, and before/after mission events!
Geometry - We all know and love the original SoC/CS levels, right? That said, if you're like me, you've seen them plenty of times and would like a little change!
In Way of the Wolf, familiar locations will be subtly changed and enhanced, whether it be to incorporate a new mission NPC, trader, or just to be different! An example of this is the furthest left picture at the start of the article - a house in the Rookie Village has been adapted by its new resident to suit him! Hawk is an interesting character, so be sure to check him out when the mod is released!
This portion of the mod is largely thanks to Joshy - his modeling prowess is enabling us to do some truly awesome stuff!
We hope you enjoy learning a bit more about the state of development - we enjoy keeping you up to date as best we can!
---

EuroStalker - the English-speaking S.T.A.L.K.E.R. community, is continually growing, and what better place to have the official Way of the Wolf forums?
We're starting small, but you can do your part to help us grow! Why not create some discussion, submit ideas and post your hopes and dreams for what will be the best STALKER total conversion ever made!
---

This week we're making a pretty big announcement - a new faction!
Announcing the International Scientific Group: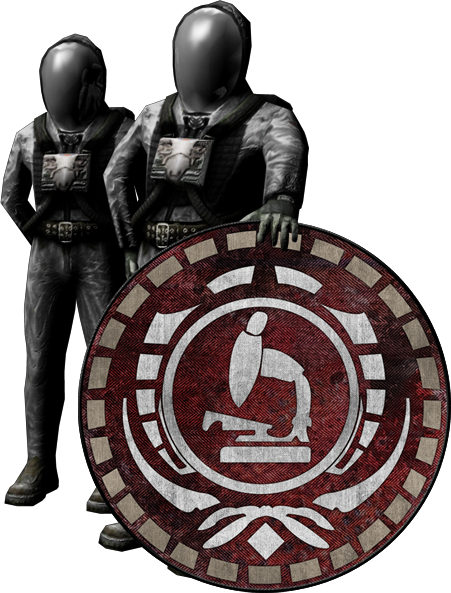 The ISG are a united faction of international scientists and contracted security, eager to scour the Zone for information regarding secret laboratories and experiments conducted within them! They use 'local talent' to provide them with much of their information and are known to pay well for anything useful to their overall goal of exposing and understanding the Soviet experiments occurring in the Zone.
The group's logo has been stunningly recreated in very high resolution from scratch, using the abysmal quality version you can see below (which was included in the aforementioned pre-release Clear Sky build).
Check out the WotW media gallery here on ModDB to see the logo in its full glory!
As you can also see above, the ISG will also have a unique in-game look!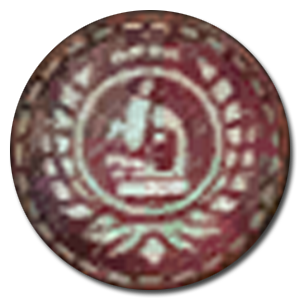 I hope you've gained some more insight into the way we're developing Way of the Wolf, and what's going on behind the scenes! Go sign up on the forums and send us some suggestions, why don't ya!
Remember to follow us on Twitter!
Until next time, Stalkers!
- Beacon
WotW Team Leader
P.S. - It was 25 years ago today that the world experienced the worst nuclear disaster in history, and that Europe, and the World, was saved by a handful of incredibly brave men. We can only pay tribute to these true, almost unknown heroes. We will not forget their sacrifices.