Introducing S.E.E. Director's Cut: Yazneg
The Misty Mountains crawl with the spawn of evil, and the armies of hell march across Middle-earth to bring about the darkening of the world. The Special Extended Edition, Director's Cut releases three more heroes this holidays: Yazneg, cruel captain of the Hunter Orcs; Fimbul, lieutenant of Azog, and finally, the long awaited Bolg, son of Azog.
---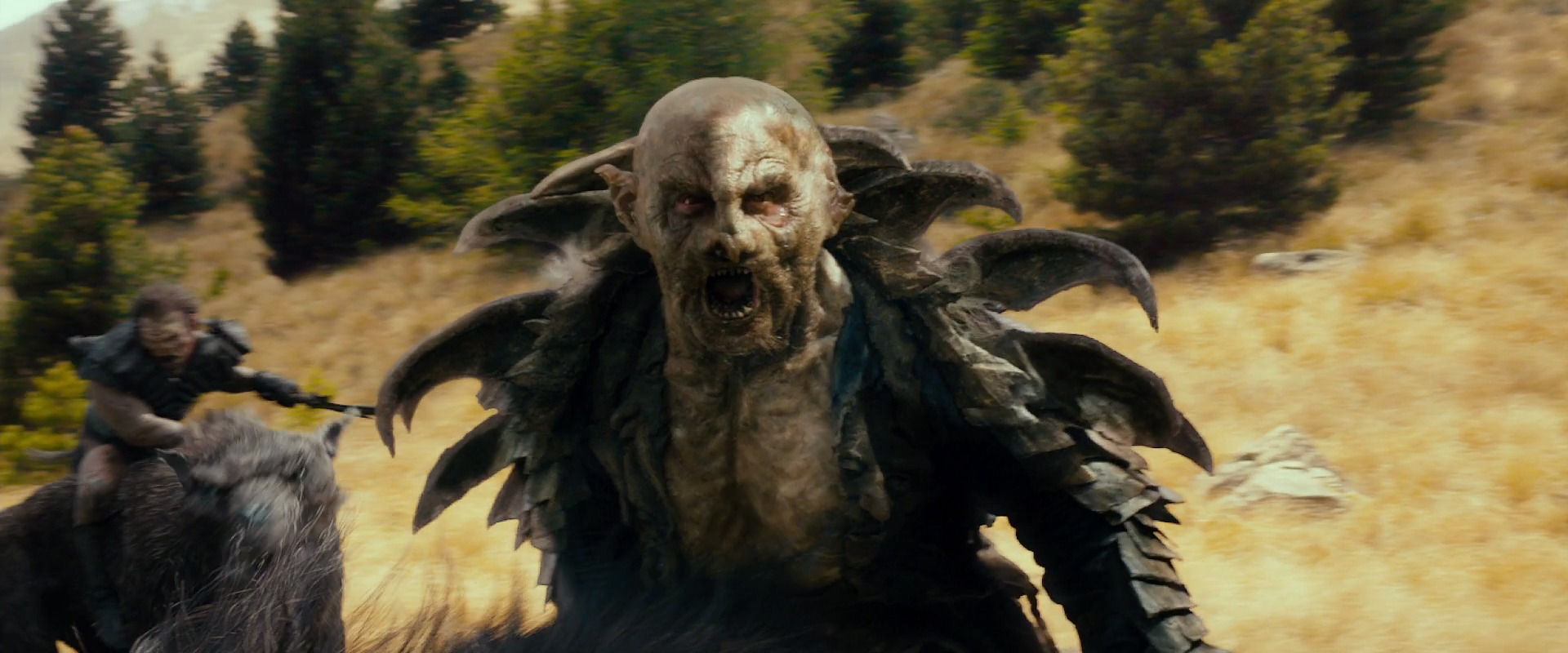 ---
A life of darkness and death has Yazneg endured, cruel captain of the Hunter Orcs of Gundabad, serving under Azog. He was there when Azog ordered the migration of evil creatures into Eriador and during the occupation of Weathertop. After the discovery of the Dwarvish expedition, Yazneg personally led the attempted capture of The Company of Thorin Oakenshield. After failing in this mission, Azog sentences him to death, eaten alive by Wargs tearing gizzards from his stomach.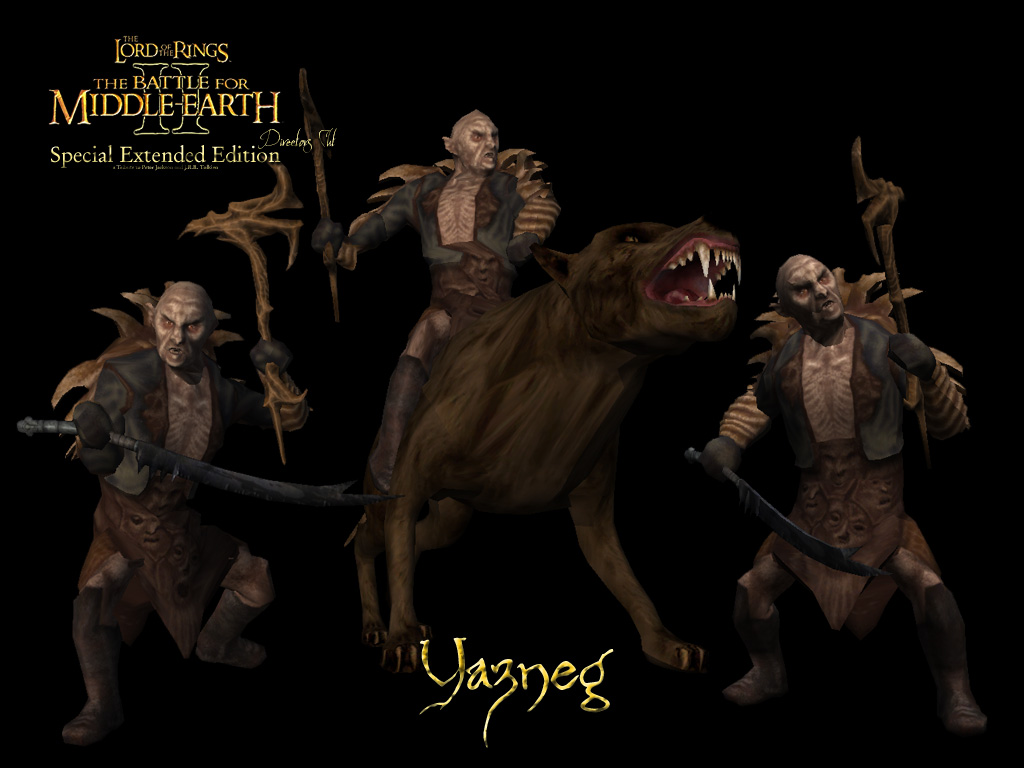 Yazneg, captain of the Hunter Orcs
A look at Yazneg's appearance shows that he has sustained either heavy battle damage or undergone self-mutilation, possibly both as the Hunter Orc culture values physical scarring and pain. He wears a vest of Dwarven faces, and his back armour is a saw-like silhouette of bone.
Nazgûl describes the sculpting of this Hunter Orc:
This Orc is fun to sculpt, as his face is pretty unsymmetrical, which makes him look more personal and interesting. One can really tell that Weta put more effort into this guy, as he initially was intended to portray Azog, instead of the all* CGI version that PJ decided upon in the end.
From Revora Forums, Special Extended Edition, Development, Heroes, SEE Yazneg.
*Yazneg did become CGI too; the model replicated the actor's prosthetics and makeup.
In The Special Extended Edition, Director's Cut, the cheap hero of the Misty Mountains can travel on foot or on his vicious fell warg.

I hope that you have enjoyed this news article. Next week, The Special Extended Edition, Director's Cut will release another hero of the Misty Mountains faction. You can find all our work at Revora Forums. Have a good day.
Article by Matt Alexi
---
T3A Christmas Special 2015

Show your Christmas spirit by using this multiplayer compatible mod for The Battle for Middle-earth I, the first game of the series. Play multiplayer Christmas themed games on T3A:Online with your friends. This mini-mod includes snowy buildings for every faction for BfME I (Gondor, Rohan, Mordor, Isengard), snowy multiplayer maps, Christmas music, and hidden Christmas surprises.
See you next Christmas!