Greetings! :3
In these days of Quake 2 and RTX, I thought it would be appropriate to address some of the issues I found in this unit. The first one being that there is way too much railgun ammo available, leading to you being a little overpowered by the end of the unit. So I went over a few of the Gladiators and made sure they dropped less railgun ammo, as it was already covered the ammo packs dropped by the tanks, and the fact that you don't get the railgun until later in the game.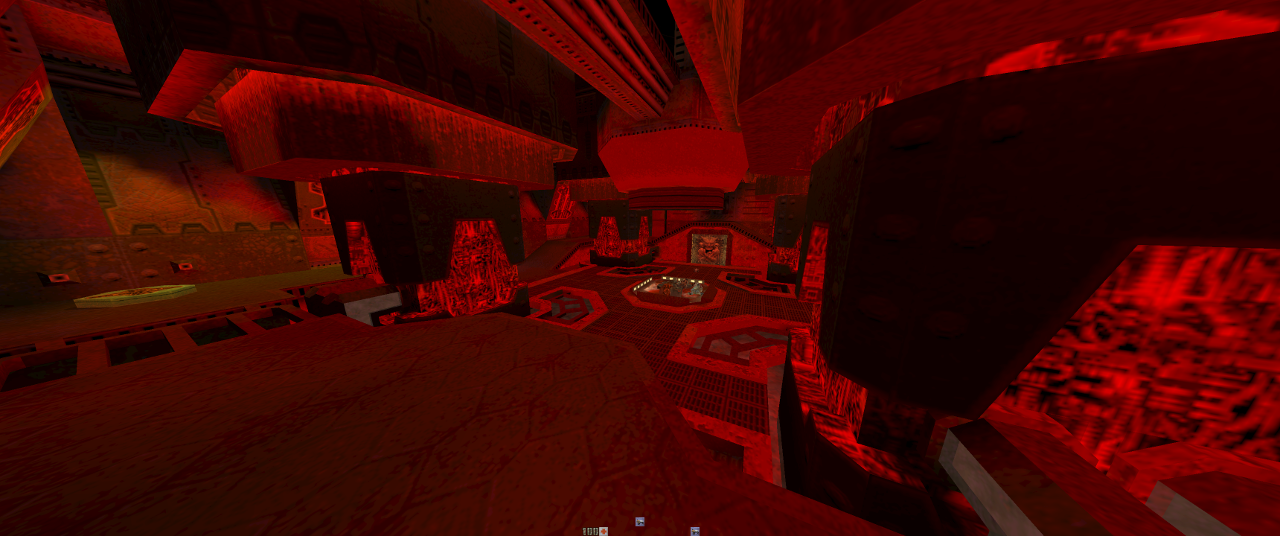 This area in tech4 has been rebalanced to drop less railgun ammo.
The "new" (it was not in the original release) super shotgun area is a bit larger and more prominent than where you found it before. Since it is such an important weapon, it needed an important pick-up spot, I thought, so I made it something larger.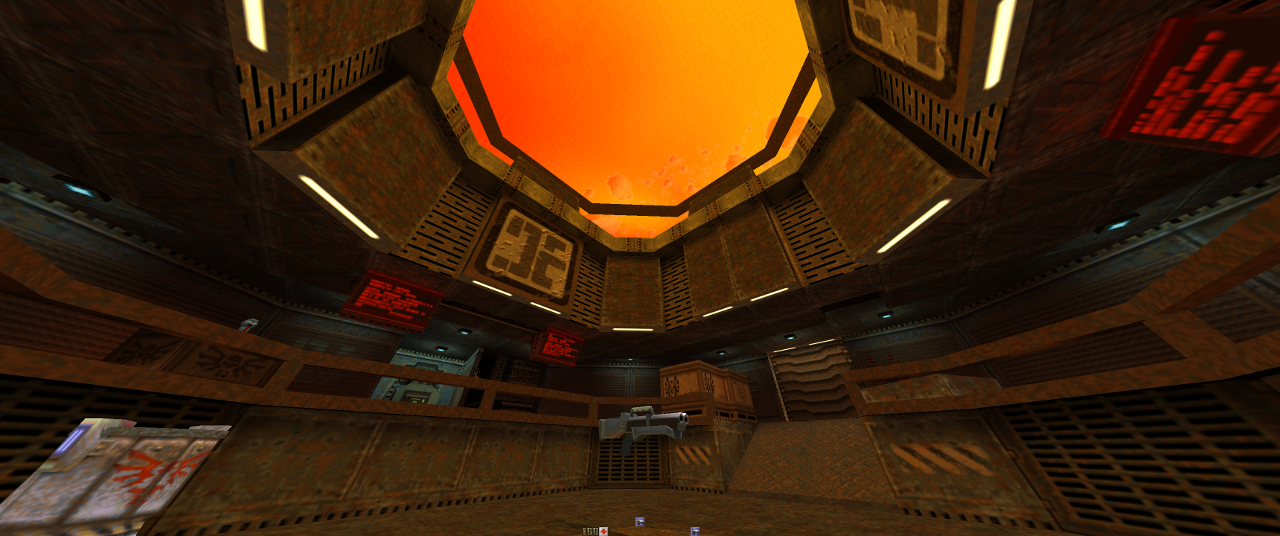 The super shotgun's upgraded area has an unpleasant surprise.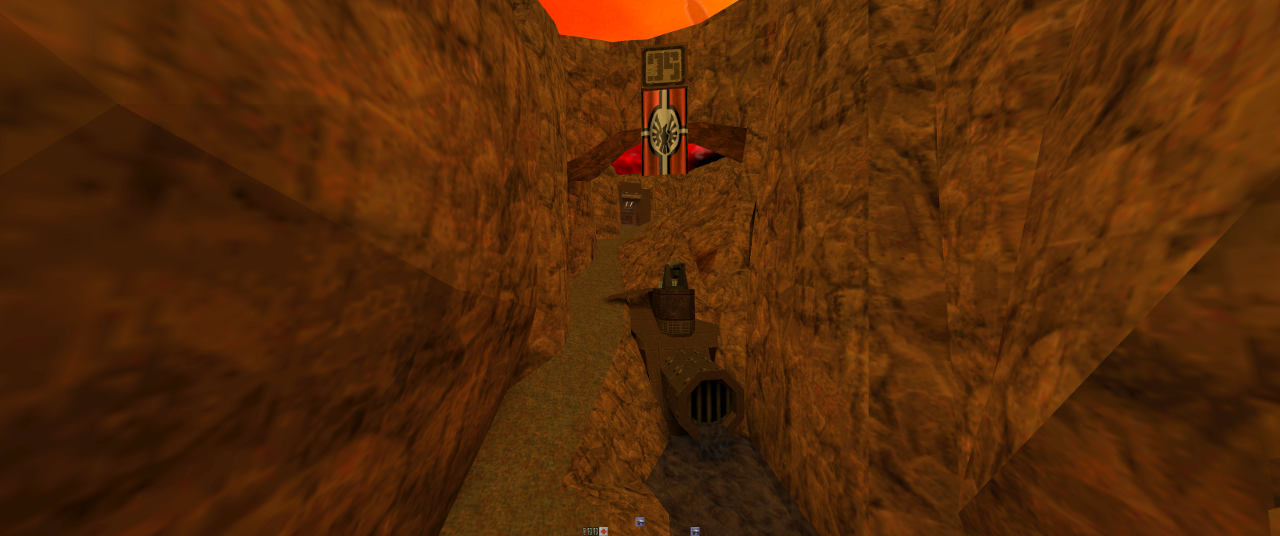 This is the path on tech2 that leads up to the super shotgun area. You can see the entry up in the back straight ahead.
Since a lot of people got lost in this unit, specifically around the "hidden" switch area in tech3, I made it a lot easier to find by chance. I also made a guide light on the floor, so you can be sure you are on the righteous path towards progress.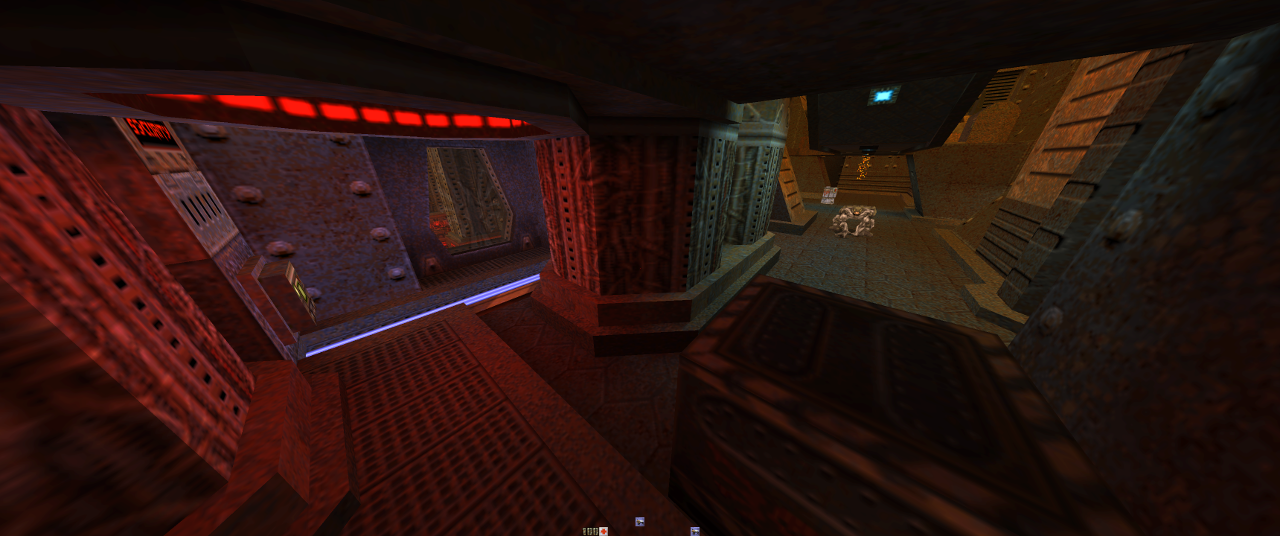 The blue light on the floor leads the way to the switch, and the area is now opened.
Then at last there is the new area in tech3 that got opened up a little too early that could lead to confusion among players who would end up in an infinite circle through tech1, tech2, and tech3, because they saw the door open and thought it would lead them to where they should go. This does not open until a little later now, hopefully making it a little clearer that it is only there as a way back to the previous levels so you can pick up stuff you forgot, or find secrets, or whatever to take your time. I also fixed a VIS-sue on the columns that created a HOM of mirrors-effect.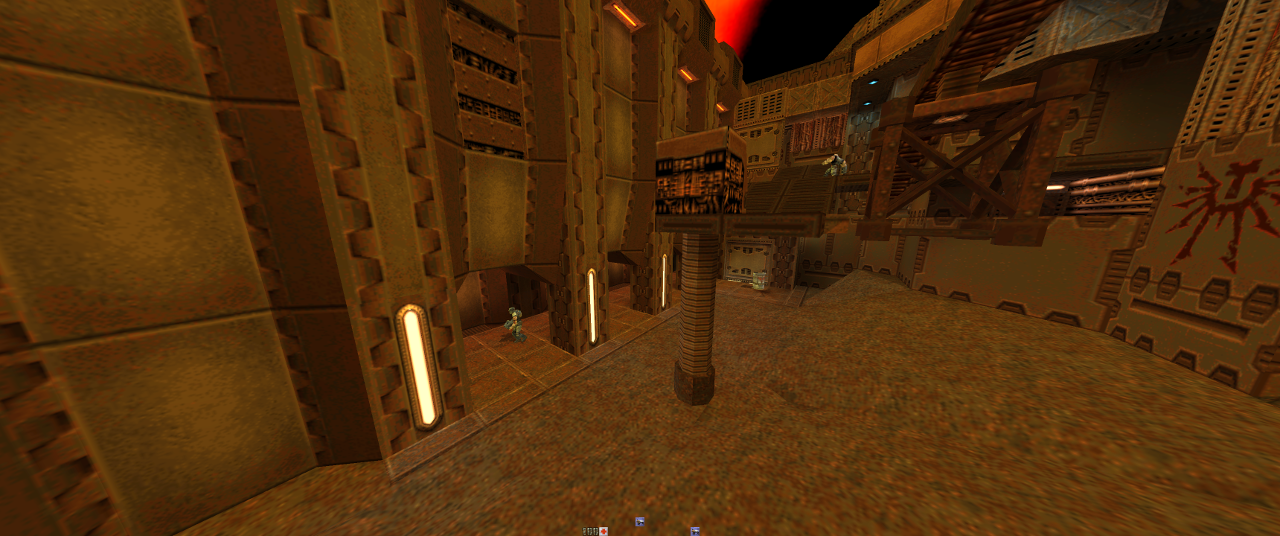 Fixed columns now without glitches!
That's it for this post. Please let me know if you have an RTX-enabled card and have tried this. I am dying to see what it will look like. :3