Hello folks!
We are approaching the mid-July, and I can tell you that the progress has been good. We have recently finished the Folk of Bór, Folk of Ulfang, House of Haleth, House of Bëor (just a few details to rework) and Milner is currently finishing the House of Hador as I write these lines.
Most of these factions have not been previewed yet, but you find a picture of the Folk of Bór here:
Folk of Bór: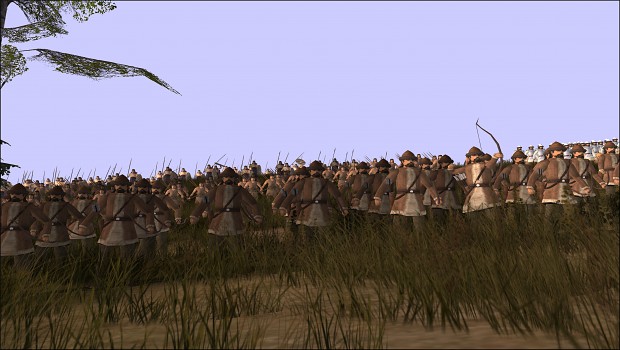 And another of the Folk of Marach, a branch of the House of Hador, men who stayed in Middle-earth while most of their people went into Beleriand and became the House of Hador. They are the ancestors of the Rohirrim. It's one of the many many regional units that will be in the final version.
Folk of Marach: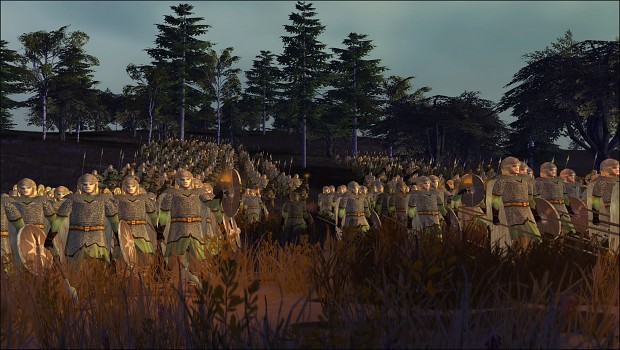 Here is too the King Naugladur of the Dwarves of Nogrod:
King Naugladur: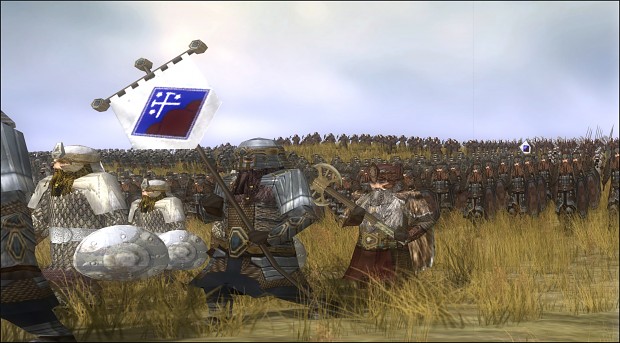 The next update will be the second part of the Kingdom of Doriath's preview, including pictures of Dior Eluchíl, Celeborn and other characters and units.
Next of the development:
When the House of Hador will be finished, we will work at 100% on the campaign, or maybe rework somehow the Dwarven factions, while Algaman will continue the work on Angband and Orcish factions. Then all factions will be finished.
I can't tell you many things about the campaign, just know that it will include great details about the lore (geography, history of the provinces, climats, peoples who live in specific regions, etc).
The gameplay will be quite unique and different from many other mods. For example, every region will have 1 capital city, 1 or 2 forts/fortresses and a few minor towns. Obviously, the real amount will depend on the population of the regions and will be as much lore accurate as possible.
We will add settlements/regions attested by the lore, and invent new ones when needed using Tolkien's languages and topographic names.
Graphic Addon:
We are also planning to create some kind of Graphic Enhancement addon, which will be available as a option for people with recent PCs. You can see one of the first tries on the picture of King Naugladur above. If you people can provide us any advices or tips about such Graphic addon (ENB series, Sweetfx, Postfx, new shaders) that could work with an engine such old as Rome: Total War, PLEASE, send me a PM. Any help is always welcome!
Stay tuned for next updates, and spread the word!