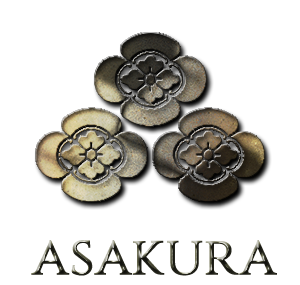 The Asakura Clan family was a line of daimyō which, along with the Asai clan, opposed Oda Nobunaga in the late 16th century.
The Asakura were defeated by Nobunaga at the Battle of Anegawa in 1570; the family's home castle of Ichijōdani was taken in 1573.
Later on, Asakura Nobumasa (1583–1637), nephew of Asakura Yoshikage, was allied with Toyotomi Hideyoshi and with Tokugawa Ieyasu.
Unique Technologies:
Soteki - Yari Line has +6 attack
Unique Unit:
Echizen Samurai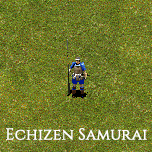 The Asakura clans code, the Toshikage Jushichikajo, states that all men should be sensible with their purchases and weapons; they'd much rather buy 100 spears for the same cost as 1 expensive sword. This is reflected in their unique unit, a cheap, fast training Samurai unit armed with a Yari.
Team Bonus:
Garrisoned troops heal 30% faster
Clan Bonuses:
Though not really expansionists during the Sengoku period, they managed to defeat the Shiba Clan and take ownership of Echizen Province and won numerous battles with the Ikko Ikki. Mostly, they were a center of trade, religion and culture. The capital, Ichijōdani, attracted many artists, scholars and artisans, as well as members of the Shogunate and Imperial family. The province was also home to many refugees that came from Kyoto during the Onin War. They had a very close alliance with the Asai Clan, and eventually allied themselves with the Ikko Ikki through marriage.
They are an Infantry clan, with weak cavalry and siege. However, they have powerful monks which can convert enemy siege units, and strong defence vs cavalry clans with their fully upgrade-able Yari units. Their strongest point is their trade and relic bonuses, reflected from their relatively peaceful and trade/culture focused background.
Marriage is free and researched instantly.
Trade carts move 25% faster
Monks have +1 convert range and LOS
Relics generate gold 20% faster
All market and TC technologies are researched 15% faster
Screenshots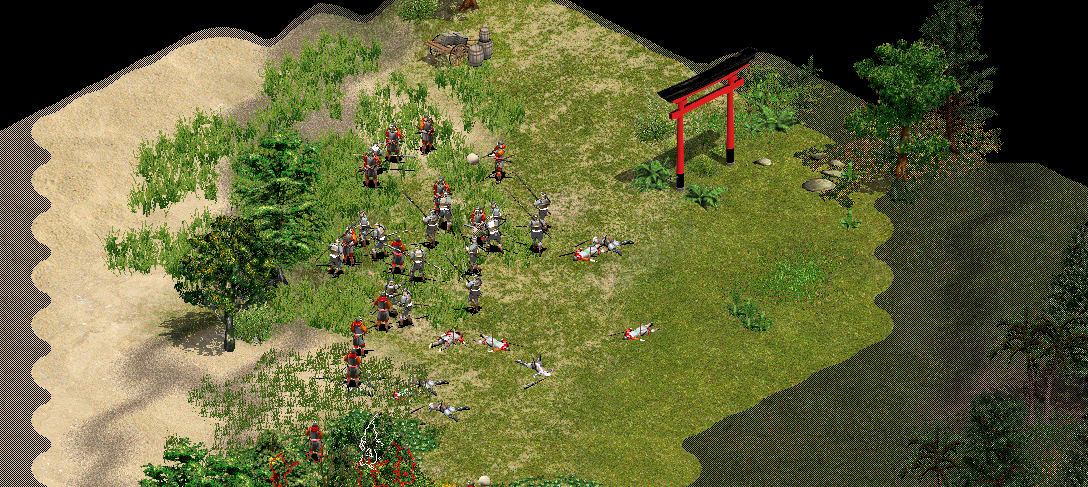 A group of Echizen Samurai attack a stray group of Oda's Teppo Samurai.