Many thanks to those musicians who already donated so much work and appolagies to the fans of this project for deciding to work on a standalone game rather then making this mod a reality.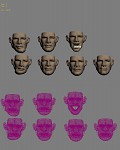 Should you want the assets from this mod please refraim from posting a request as much of the work herein was made by others and converted from various places for 3dsmax , I had intended to make a super size mod with all the possible models and ships to choose from. Things were going swimmingly until I noticed how grouchy people were being over me showing stuff that was going to be in the mod but crediting them in my forums and not the pictures or videos.. this is something I wont have to worry on anymore as I will be just making stuff for the udk people from scratch and nothing of my Vast library of objects will be used. Much time was spent trying to get the best results possible for the fans however command and conquer fans are for me difficult to please and as such I will not be modding for this game any longer. Should a rather skilled coder wish to contact me to try and help this mod see release then I may change my mind.
If you are an individual who has made content for sketchup, nif , bryce or anyother place i have nabbed objects from and feel you should be more aknowladged I humbly appolagise and thank you for the wonderful ships you have released to the public spaces..These assets however are credited to the makers and its a sad day that i have to announce a cease production notice on a project I had been dutifuly working on for the past year ++.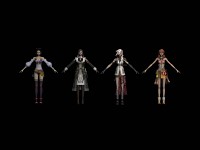 I look forward to actually working with people interested in making a piratey themed game and as it'll be standalone I hope to see the day when any of my mates can play it.