Germany, 2044
Tegel International Airport, Berlin
The sight of fresh snow greeted Lieutenant Commander Jeffrey Anderson as he and his two US Navy comrades Paul Bishop and Stuart Kowalsky stepped out of the airliner. Upon entering the busy terminal building, a group of German Federal Police troopers, one with a submachine gun casually slung over his shoulder, approached the three Americans. "Anderson, Bishop and Kowalsky?" asked a female officer with thick horn-rimmed glasses and a rather funky, albeit welcoming accent. The Commander nodded and pulled a few documents from his coat pocket. The German took a long, meticulous look at the IDs, then signalled her colleagues to open the large cargo box they brought with them, revealing the travel suitcases of the three Americans. The words "diplomatic baggage - do not open without authorisation" were written on the container in bold letters. "Thanks, ma'am", Anderson replied. "This certainly saves us a lot of time at the pick-up" He smiled and glanced over to the large crowd of people. The policewoman nodded: "Ja, it's all very busy here these days. Lots of people travelling to Berlin for Christmas and New Years."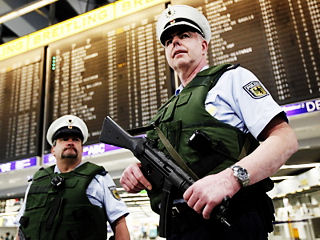 Upon exiting the terminal, Bishop and Kowalsky couldn't help but discuss their respective thoughts on "the German Fraulein", but they got cut off when a man in front of a large black SUV with tinted windows asked the group to come over. "Welcome to Berlin, Commander", he greeted Anderson, revealing himself as an American. "Put your stuff in the trunk and hop in. I'll take you to our Embassy". What ensued was a 10 kilometre drive through the lively borough of Charlottenburg, with its classic Prussian architecture, trendy pubs and colourful stores. As the vehicle approached the central city, more and more of the historical buildings gave way to modern glass and steel constructions that were undoubtably built on the ruins of old structures that didn't survive the GLA attacks over 15 years ago. "Wow, the Euros really have a thing for vegetables", Kowalsky commented, pointing at a large office tower whose outer facade was broken up by terraces of greenhouses. "Urban agriculture", Bishop explained. "The new buildings in their cities are designed to be ecologically sustainable and ensure food security in densely populated areas."
The car entred the 17th June Street, the grand avenue that goes straight through the Tiergarten, a large forested park in central Berlin with its own zoo. Named in honour of the East German workers who rebelled against the GDR government and got massacred by the Russian Red Army in 1953, the iconic boulevard was now adorned with rows upon rows of German flags proudly billowing in the wind, reminiscent of Paris' Champs-Élysées or "The Mall" in front of Buckingham Palace. Bishop was intrigued: "Looks like the Germans have finally gotten their balls back". Kowalsky chuckled: "They can have their balls for all I care as long as they don't try to invade Poland". "They ain't gonna do that ever again", Bishop remarked. "Not this time. They'll all be sitting in the same boat if the Russians pull anything funny". Anderson agreed: "History's little ironies..."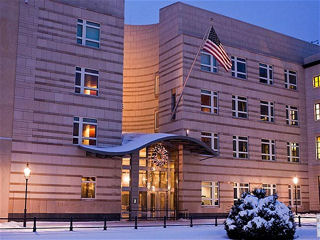 Greeted by a Marine guard in dress uniform, the SUV finally swung into the walled-off compound that was the United States Embassy near the Brandenburg Gate. Ransacked by GLA rioters, the building was reopened shortly after the creation of the North American Union in 2033 which pulled the US out of their political and economic isolation and brought them back into the black. The soldiers grabbed their luggage and entred the imposing fortress-like structure. An embassy staff member appeared to welcome them and promptly guided them through the labyrinthine network of rooms and corridors until they reached what appeared to be a military situation room with control screens and communications equipment. The famous man who expected them here was none other than 4-Star General Francis Thorn of the Army's 1st Special Forces Group.
"At ease!" he began as the three Navy serviceman saluted him. "I hope you enjoyed the flight. Take a seat, gentlemen. I'm going to cut straight to the chase: I called upon one of my old pals at NAVSOC because I needed his best spec-ops team to be my eyes and ears here in Europe. Lieutenant Commander Anderson, I want you and your SEAL unit to give me an insight of the situation that's currently brewing at the Polish/Russian border." The General paused to let the statement sink in for a moment, but he could tell by the professionally determined look on the men's faces that he already had them at the word "best". And thus, he continued: "History is always in motion and those who can't keep up will be left behind. That's the lesson we learned from the five years we'd lost because a short-sighted populist in the White House decided to sever the geo-political ties that America's been building up for over a century. We caved in to the GLA and reverted back into our turtle shell while the Chinese sped on and surpassed us. At that time, some of the suits in Langley believed that Beijing would eventually strong-arm other rising powers like India, Brazil or Russia into an alliance and go in for a killing blow to put us under their whip. Needless to say, they were wrong. Why were they wrong? Because they underestimated the potential of one man: Nikolai Abramovich Suvorov."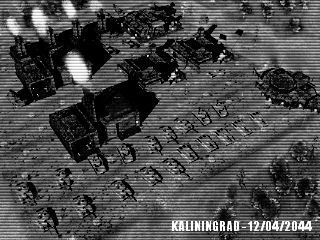 "The people who built up that horror story about China trying to take us over weren't looking when this man seized the opportunity of a leadership change within the Kremlin to systematically wipe out the corruption that's been festering behind its golden walls since the end of the Soviet era. They weren't looking when he put all the profits from his fuel and resource deals with the Euros into infrastructure, education and most important of all his military. They called him an ineffectual, chest-thumping mouth-piece of post-Soviet oligarchy - the same oligarchy that he actually dismantled, no less! - and fed this exact bullshit story to the media whose pundits were too busy talking up 'the Chi-Com menace' to think for themselves. Fast forward to present day: 'The Chi-Com menace' is our best strategic ally - even after the PPA fiasco back in Kurmuk, everyone of the big shots here and there still knows that - and Suvorov is getting his people all riled up against the Euros. They systematically antagonised his country, he says. They let him down in Africa, he says. They built an orbital kill-sat and set his breadbasket on fire, he says. And now, with his economy crashed to a halt, civil unrests on his hands and his personal legacy at stake, he's got his back to the wall. He's gearing up. That's the reason why I need you in Poland: You are to observe these developments, stay in the shadows and provide me with reliable intel. And in the event that the Russians do actually go all-in...your findings will be essential...in helping the President come to a clear, well-reasoned decision as to whether we want to get fully involved or not. We're standing on the verge of a major historical turning point and you could be a part of it, gentlemen. So...are you in?"
"Sir, yes Sir!"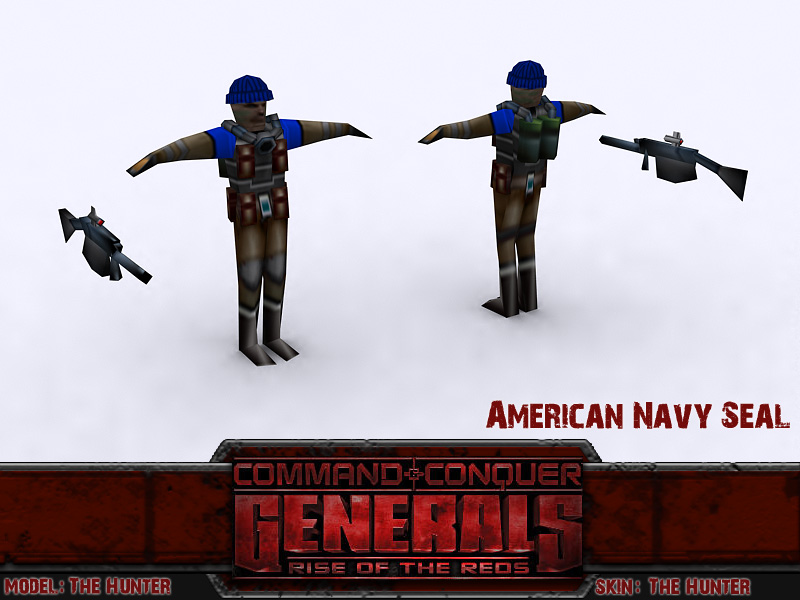 Handpicked from the most elite commandos the US Navy has to offer, the SEALs (SEa-Air-Land) are called upon whenever there is some covert wet-work to take care off. They are armed with compact submachine guns that fire devastating .45 calibre hollow-point rounds that allow them to chew through infantry without ever breaking a sweat, but lack the necessary power to penetrate even the most basic vehicle armour. In addition, these men carry pre-rigged C4 charges that can be placed and detonated to bring down even the sturdiest of structures within seconds. Every SEAL is also a certified combat diver and thus trained and equipped to negotiate even the most dangerous stretches of water in order to exploit the enemy's lack of a coastal defence.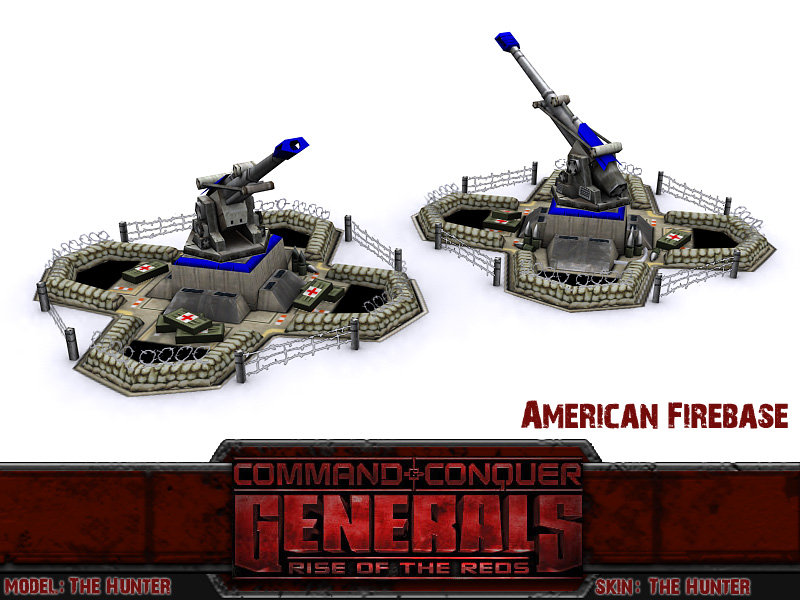 Throughout the entire Global War on Terror, the Firebase has been the core defensive element of any American military installation, ranging from small isolated outposts to fortified headquarters. But the lacklustre accuracy of the decades-old 155mm howitzers became more and more of a problem, especially in urban and mountainous areas where the terrain is treacherous and attackers would often shift locations too quickly for the cumbersome guns to provide accurate fire solutions. Whereas many elements of the US military have phased them out in favour of more accurate missile-based systems, General Thorn whose tactics still employ small forward operational outposts built around Firebases, has recently persuaded the DOD to upgrade them with an entirely new gun-system that allows for greater accuracy and better target acquisition.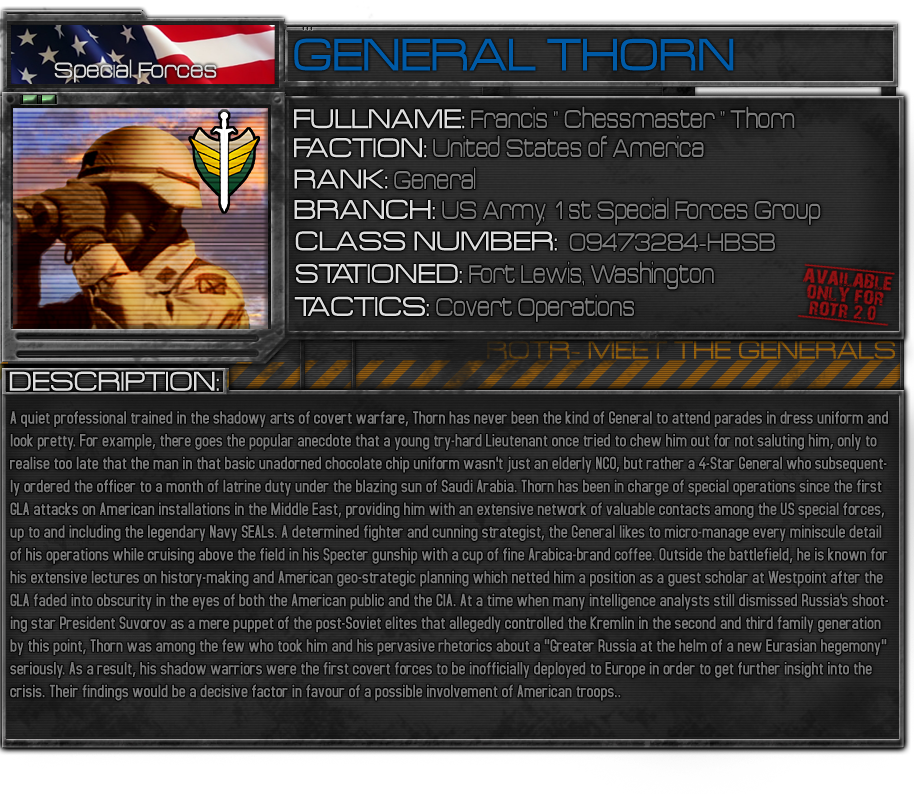 (Click to enlarge)
For some reason, we haven't actually posted that many screenshots as of late, so here's two new images out of the upcoming version 1.72 to conclude this update...
And Don't forget to follow us on Facebook for some exclusive content!

- SWR team signing out -