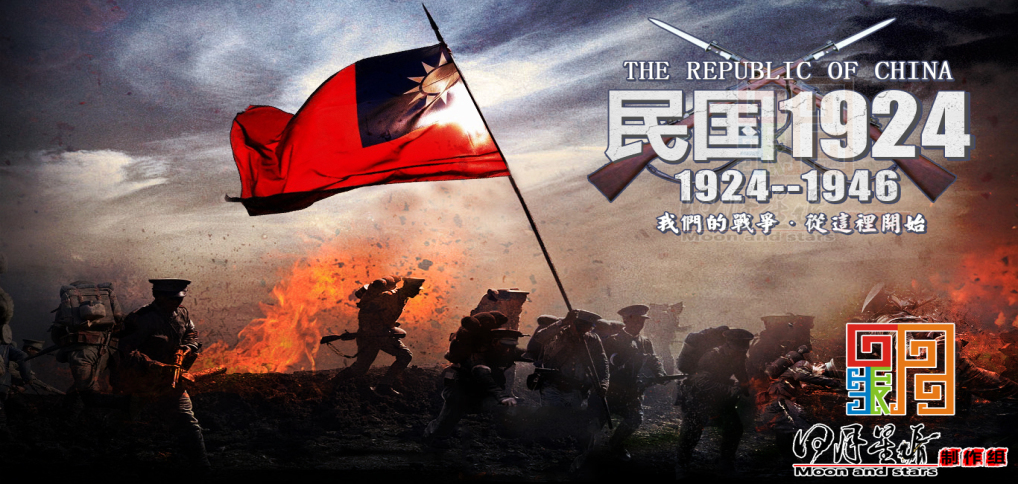 I have solved the problem with the translated mod "Republic of China 1.0" not starting, it also included these animations that i have now included separately.
- An animations-package is needed for the mod to start.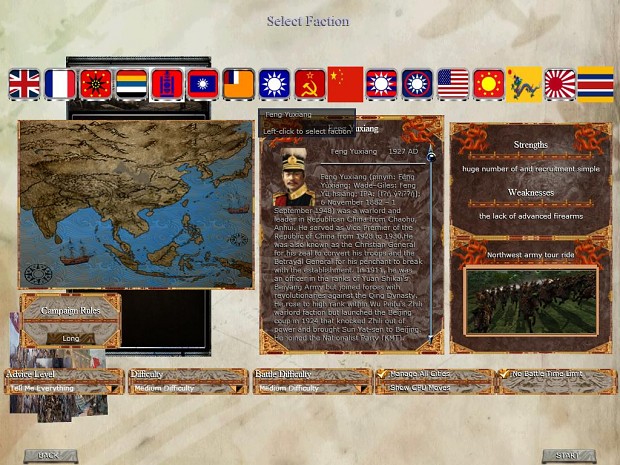 This package of animations needs to be placed inside of your Sega/Medieval II Total War/Data-folder - replacing the folder "Animations" located there.
- After doing this the mod Republic of China 1.0 will start. However, you may also need another fix to be able to enter the campaign.
Also, in order for the campaign not to crash when trying to start it (after entering the mod itself) - an additional file is also required.
- I've provided this file as well.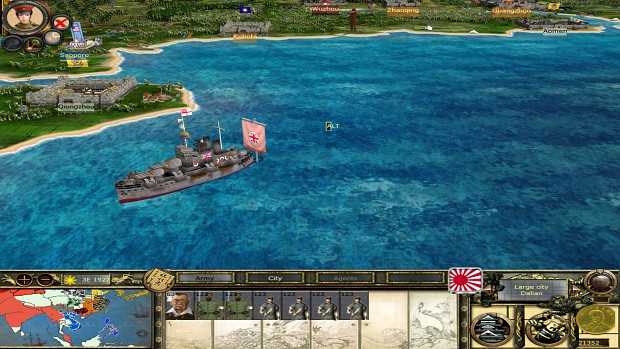 In order for the campaign not to crash to the desktop when trying to start it (after first applying the animations-package i uploaded previously to your Med2/data-folder - replacing the "Animations-folder" there - in order to be able to start the mod at all), this file needs to be placed in your SEGA\Medieval II Total War\mods\ZX_GH\data\models_strat-folder - replacing the file already there - after this the mod will not just start but will also not crash when starting the campaign.
Obviously you do first need the actual mod, and it has been provided at this link here by moddb-user dallians:
Just download it from Mediafire, and use winRAR (a free program) to unRAR it manually by draging it out of the folder using your mouse.

The mod-folder labeled ZX_GH needs to be placed inside of your SEGA/Medieval II Total War/mods-folder. You then start the mod by doubleclicking the bat-file after first doing the steps above.

- The rar-archive is password protected and the password is vietnamtotalwarcenter.net.
Beware that the translations are most likely made by google translate and are not very good. Would be a better idea to compare the files for the menu with the english mods out there and just copy/paste the lines. Just an advice as Google sucks at translating things correctly.

Also, there are some missing portraits in certain folders. Due to the mod being over 7gb i had no choice but to use the already uploaded version. Maybe i will try to fix issues or something and upload a patch.

Ending comment will be that the Chinese custom settlements are really IMPRESSIVE in their detail, and i love the looks of the Japanese Empire generals and captains. Totally World War 2 - but unfortunately no airplanes or tanks included - there are some cool cannons and mortars though.

- I am thinking maybe a Warhammer/Hyrule tank could be used - at least they'd look like World War 1 - especially the Hyrule new tank. Otherwise it would be possible with WW1-styled airplanes and bombers as Warhammer has copters and things - and there were a Star Wars mod using airships.

But expect in this mod no such units. - Looking at the files there are more units than in the actual rosters - maybe they are mercs? I will look it up as i saw some cool germans in the files as well using stahlhelms.
PS: The version uploaded by user Dallians were not uploaded with permission from the mod creator, and he tried to sell the mod which is why it's page got deleted.

I do have permission from the creator VoiceShenXu to upload the mod however, and my version has improvements made as well as fixing. I thought this article had been deleted back in february but found out just now that it is still here.

- Therefore, i decided to use it for the new moddb page - and let players download the old version uploaded at Mediafire to test the mod out if they are anxious. You'll have all the files included here to get the mod to start for both custom battles and the campaign - however the campaign will crash if you hold the mouse over British settlements (India) - i've solved this and other issues in my version that i plan to upload.

But seeing as the octobre 2017 upload is still available - i thought maybe you'd want to test it as a demo. Just expect crashes in the campaign, missing portraits, empty areas and such. And no tanks nor airplanes.
This is just a temporary article.. The real one will be released when the 1.0 BETA with my extra work is released.