In a couple of months Hecthor Doomhammer and along with some other people who have access to the mod will do some streaming for Colony Wars. For those not in the know, Colony Wars is a partial Conversion Mod for Yuri's Revenge using Ares that plans to add in a fourth side known as the Colony (A revived Bug Army bent on revenge) as well as adding a whole lot of new toys for each of the original 3 factions of Red Alert 2.
In the mean time here are some updates for the new/old units you may see in the streams...

The IFVs now have Anti-Tank Turrets (The Anti-Tank Mode is unlocked when you put a Guardian,Flak Trooper or Initiate inside)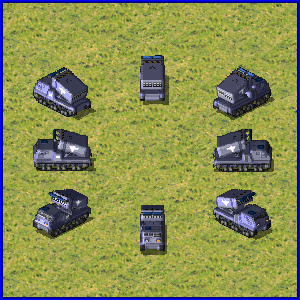 The Allies finally unveil a new unit, the Archer MLRS. The Archer MLRS functions as their T3 Anti-Air & Long-Range Anti-Armor Vehicle.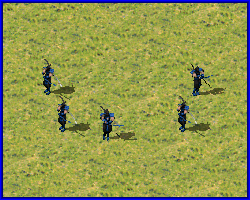 Replacing the Navy SEAL for the Talon Ops are the Shinobi. Light-footed Assassins who wield sharp shurikens and also are able to throw their C4 instead of planting them up-close like the Navy SEAL.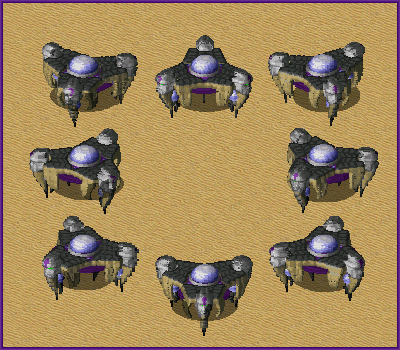 The Syndicate Mothership gets a facelift as well. Her weapons still unchanged as she can still fire powerful dissintegrator laser alternating between her 3 Turrets.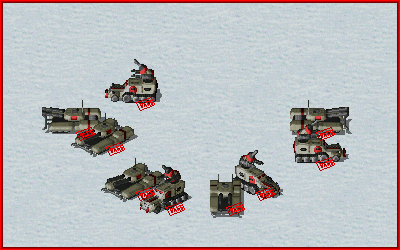 Introducing the Soviet Army's Second Support Power available from their Palace. The Decoy Army posing as Rhino Tanks & Half Tracks clever Soviet Army Players can use these to sow disinformation in the battlefield or just use them as cannon fodder.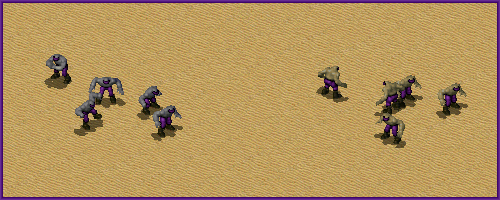 And last but not least are everyone's favorite dumb muscle on Yuri's side are the Brutes. Now available in 2 flavors. The Yellow Brutes come out of the Academy. The Grey Brutes are produced by the Genetic Mutator. (Which now only affects enemy infantry) The Grey Brutes are immune to mind-control and have very little sellback value to discourage people grinding them back for profit.
That's all for now, Excelsior! True Believers!