Hello Paradoxians. Im Protroid, the head of the Paradox Beta team. As many of you have seen from the progress of the Allied Nations we have been posting, Paradox is working towards Release One, which will feature the Allied Nations. While this has been happening however, many of you have been asking; "Wheres Vietnam?
"We have not forgotten about the Apocalypse Minimod, it is actually in a constant state of debate between the members of the development team. We came to the conclusion that it was, for lack of a better word, boring. Let me explain, in the games as shown in our interview with our close friends at the Community Battlecast Primetime (Seriously, subscribe to those guys on Youtube), a pattern was noticed. One Player would constantly have over 10,000 credits and access to every unit in their arsenal while the other would only have little over 100 credits and an extremely limited number of units to build (if they are lucky enough to afford them). This led to incredibly one sided games. We don't want that. Its the last thing we want to do. A game shouldn't punish someone into oblivion for simply loosing a flag.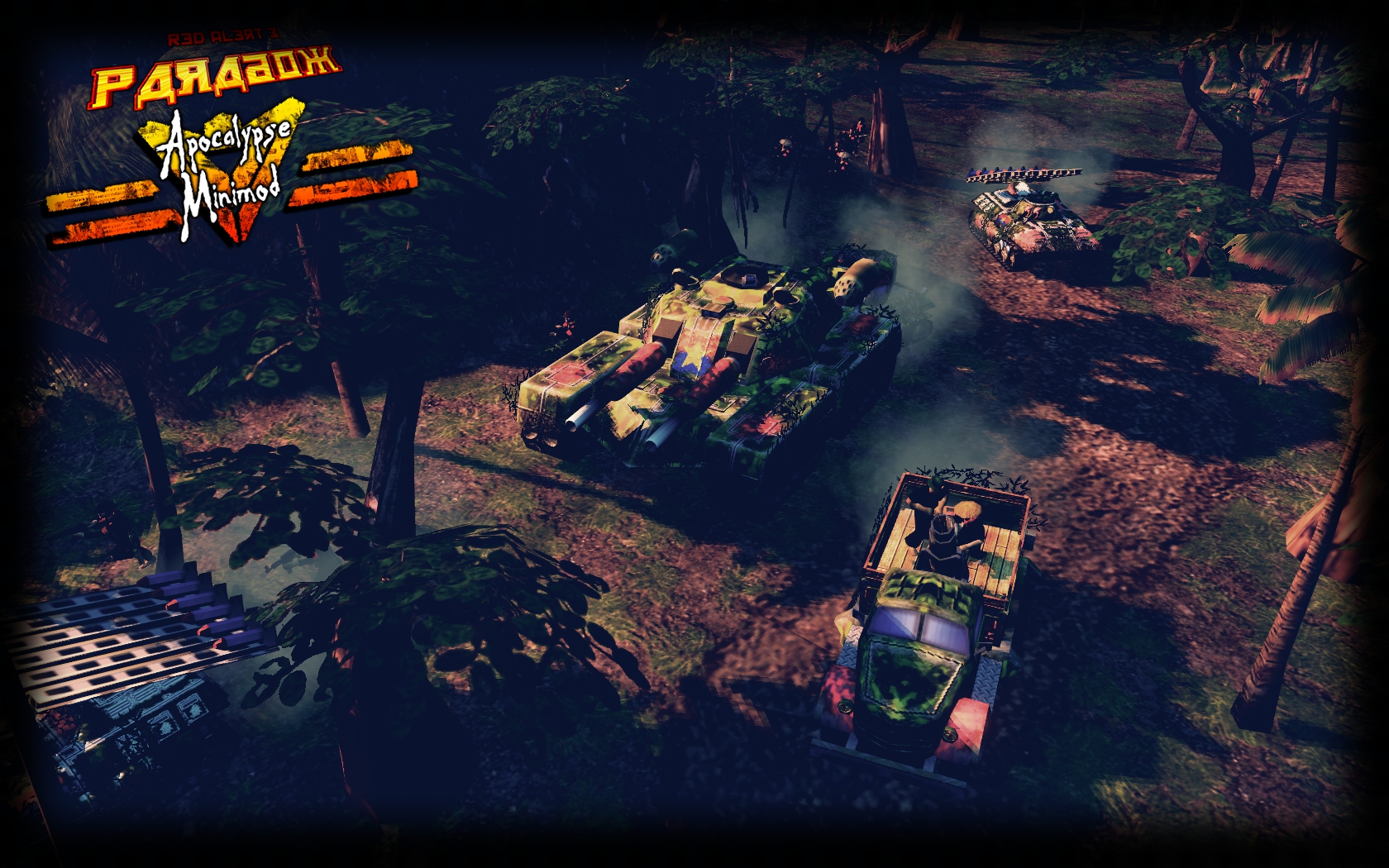 After talks, and many of you who go on our wiki already know this, we have redesigned the Minor Faction Deathmatch gametype. So allow me to explain to you how a new game of Minor Faction Deathmatch would play.
As currently, both the ARVN and Viet Cong start with a Headquarters, and anything needed to produce units (this is usually included in the Headquarters). In addition to that however (and this is new), each faction receives a Refinery from a supporting Major Faction, Allies for the ARVN and Soviets for the Viet Cong. Flags that were once scattered across the map are now Ore Nodes, filled with ore for the harvest of your collectors. In addition to your current arsenals as listed on the wiki, each faction Headquarters can produce an Expansion and Collector vehicle. They do as each implies. The expansion vehicle allows a commander to expand to Ore Nodes and Collectors allow for you to collect the useful resources.
Teching and Protocols work differently as well. Rather than units being unlocked by flag, they are instead researched at the Headquarters. Protocols and Reinforcements are unlocked by teching as well. We have many other features to discuss as well. Stay tuned in the coming days. Until then Paradoxians, stay tuned!