For all you fans of the Ridder Clan Mod (A Mod for The Lord of the Rings: The Battle for Middle-Earth 2) I bring a "late" present to celebrate my birthday which was a few days ago. I present to you all something exciting that will change your view on the old "Create-a-Hero" system forever...
Here is...
The Create-a-Character System!
The Create-a-Character system is a completely rewritten system based on the old Create-a-Hero system.This new system has many more options compared to the old system, and thus we found a nice new name very appropriate. I have put a whole lot of work in this system, and I hope that you guys like what I have made so far...Please do note that the UI (User Interface) is merely there to show you what the options that we have currently added are. The UI will be remade somewhere in the future, to incorporate the new features more elegantly.
To start off, we have the Basic Appearance tab: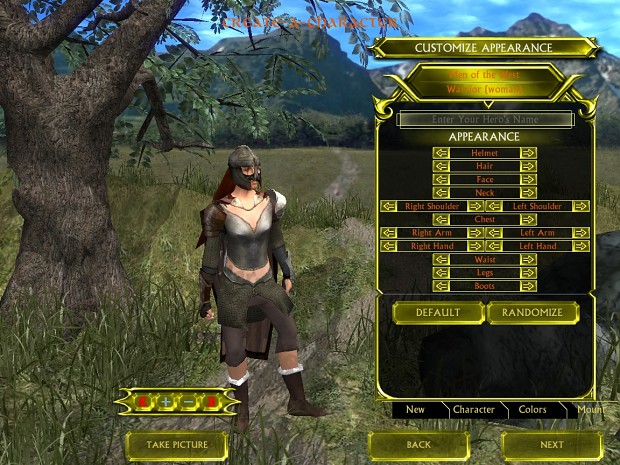 As you can see there are quite a few more features compared to the ones available in the old Create-a-Hero system. This allows for a much more detailed customization of your character.
As if this was not enough I have also decided to add a few other options which are related to several "colors" and "tones" of your character. These are found in what is currently called the Colors tab: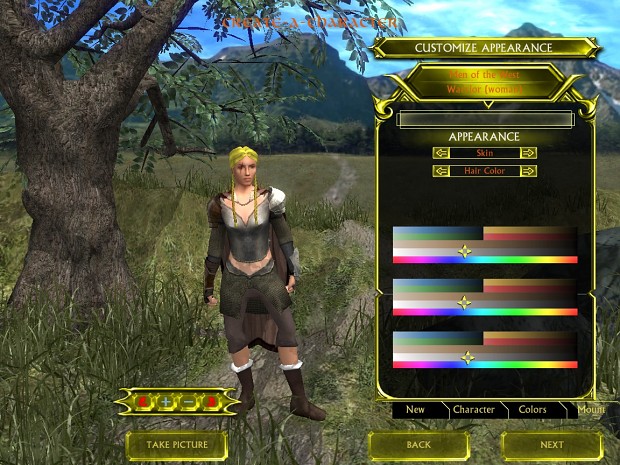 Here you can change the Hair Color and the skin tone, and a few other colors of the clothing worn by your character.
As if this was not enough customization for you lot...
I decided to introduce a small "sub system" called:
The Create-a-Mount System
This in itself has quite a few options to customize the mount which your character can use if he chooses to have the "mount" ability.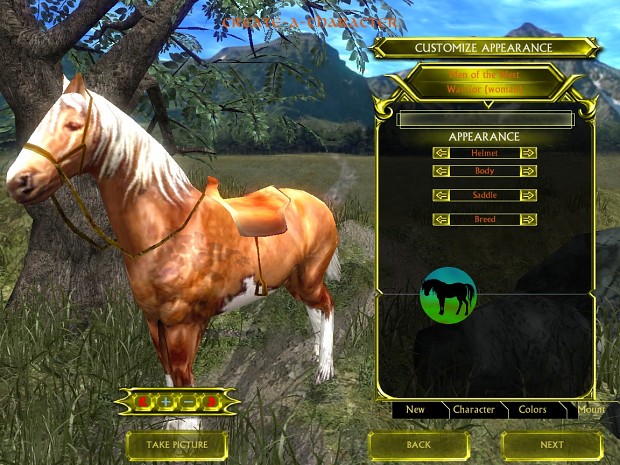 I do hope you lot are able to ignore the ridiculous button which allows you to preview your mount instead of your character, this obviously will be changed along with the UI when the time comes.
The mount can change several items on it such as the saddle and what kind of cloth it might possibly wear, or other body armor.
Now to wrap it all up, I hope you guys are happy with this update, and I would love to hear something about what you guys think of this update. I know it has been quite a while since we have shown a decent update, but I hope that you are able to realize that a lot of work has gone into this system, and that even now I am not too fond of showing it yet, but I really felt I had to show the public something.
I hope you all enjoyed this update, and I can't wait to hear your responses!
-Ridder Geel