Hello again. This month development is a little slow, everybody is busy with school and has less time to put on the mod, but we still managed to get some things done.
On the coding side, not much, I managed to fix the fighter so it flies a little more smoothly along a path, the camera is still a problem though. A guest coder Flummox, from our friends at Hypovolemia made a nice 3d crosshair for us.
As usual, our artists have been hard at work on creating lots of concept art for our modeler. Since the new starfox game was realeased (it was pretty cool by the way) last month, and we're not yet in the holiday period, I guess we can show you a few things.
First here's a shot of one of our cornerian soldiers hi-poly model (not the in-game model yet):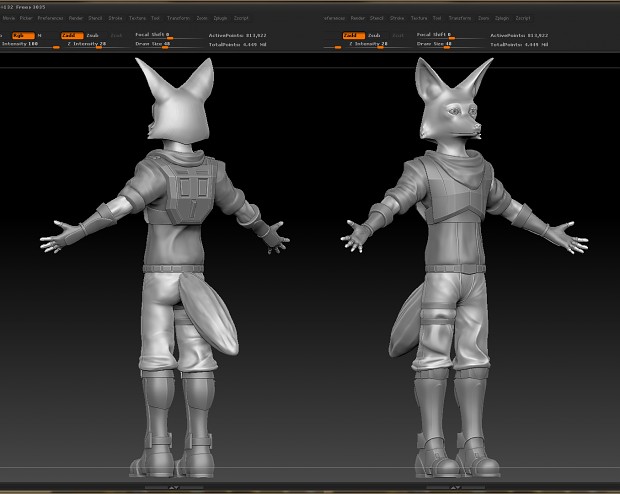 Next, a Work in Progress model left by Ouija who left the team sadly without leaving any explanations: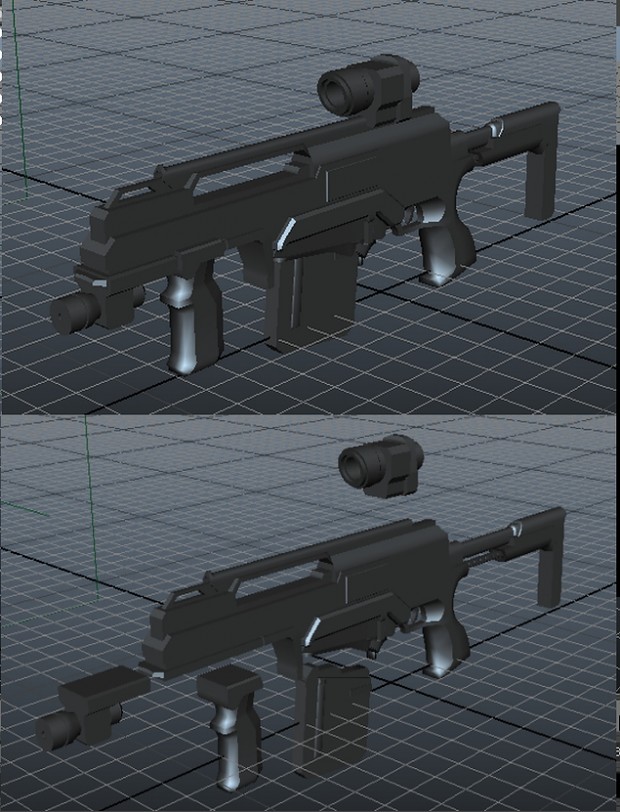 Don't worry the actual Starfox characters are coming, they're just not ready yet. :)
By the way we're still looking for an additional modeler since the departure of Ouija. If you're interested: Moddb.com