GAMEPLAY DETAILS - Part 1




1 - Introducing pre-rendered cutscenes to the game


"The Pillars of the Earth" total conversion is going to show off six or more cutscenes directed and filmed with CryEngine 2 tool "Sandbox 2", since offers the most flexible, powerful and full of contents engine we know to use.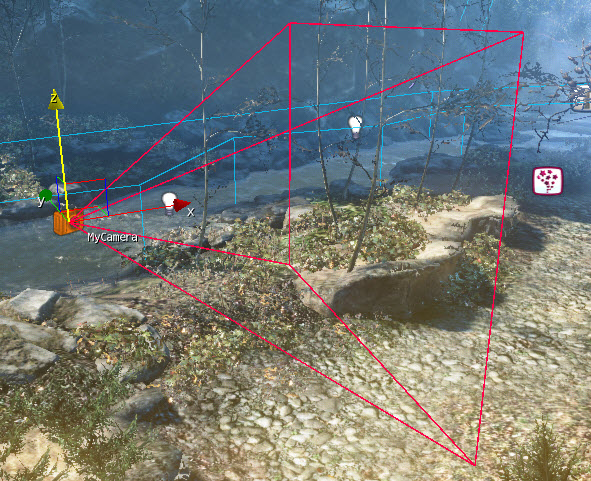 This decision won't make playable most of the game "climax" moments, giving us more time to focus the programming on gameplay instead of scripting poor-quality ingame cutscenes and in the meantime giving more fidelity and aestethics to the plot.
2 - The end of magic powers ( and FUS!ses )
As long as in our world you cannot launch fireballs to goats or lightenings to rabbits, in the 1142 England there was no real magic. Mana and obviously shouts are also going to be removed from the game. As you will see, we'll try to build a mod capable of being fun even if is set in "real life".
3- Perks and skill tree
Our mod is going to re-introduce all Oblivion "censured" skills, like Athletics and Acrobatics, letting the player increase them up to level 100 and passively getting more attack damage/armor/speed and, when able to level up, choose one perk from those in the three paths we want to deliver. Link to image is right down here. The max level limit is set to 48 right now.
4- Money system
During the anarchy in England was produced the "Mint", a small poor-quality silver coin. The economy will shift through the years: it will be difficult to make money at the beginning of the game, as long as you don't cheat!
5- Beginning of the game
We haven't decided how to start the game yet. However we are considering two main ways:
A) 1123 A.D. prologue intro cutscene - the player is sentenced to death and is travelling in a cage and, after the the death of J.S. and Ellen's curse, gets freed by a misterious hooded guy before going to the gallows and they run away separately from the angry mob. Then the game starts in 1135 A.D. when the player's character come back to Wiltshire and wants to thank his saver, once he's safe from being recognized. Thereafter he meets Tom while he is building a house near the river of a joyful valley....
B) 1123 A.D. prologue intro cutscene ( death of J.S. and Ellen's curse ). The game starts in 1135 A.D. when the player's character was travelling to Winchester with an old friend, enlisting into the emergent king Stephen's army and then he meets Tom while he's building a house near the river of a joyful valley...
---
DETTAGLI DI GIOCO - Parte 1




1 - L'introduzione di filmati pre-renderizzati nel gioco


La conversione totale "I Pilastri della Terra" sfoggerà sei o più cutscenes dirette e filmate tramite lo strumento di creazione del CryEngine 2 ovvero il "Sandbox 2", poichè offre il motore più flessibile, potente e pieno di contenuti che noi sappiamo sfruttare.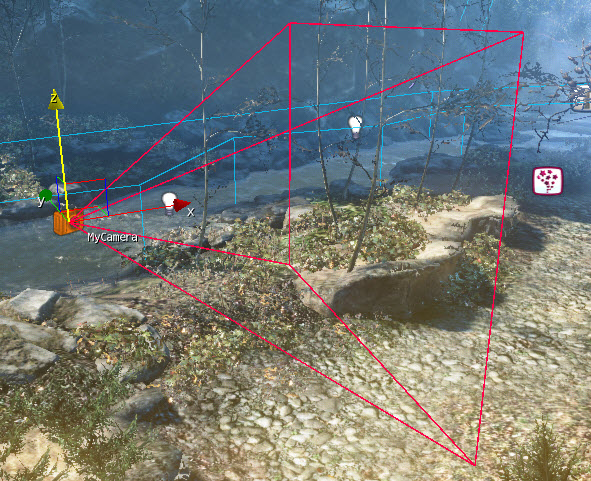 Questo provvedimento renderà non giocabili la maggior parte dei momenti di "climax" del gioco, permettendoci di focalizzare il tempo sulla programmazione dello stile di gioco al posto della realizzazione di scadenti cutscenes con il motore del gioco e nel frattempo attribuendo maggiore fedeltà ed estetica alla storia.
2 - La fine dei poteri magici ( e dei FUS! )
Proprio perchè nel nostro mondo non possiamo lanciare palle di fuoco alle capre o fulmini ai conigli, nell'Inghilterra del 1142 non c'era nessuna vera magia. Anche il mana ed ovviamente gli urli verranno rimossi dal gioco. Come potrete vedere, cercheremo di costruire una mod capace di essere divertente persino se ambientata nella "vita reale".
3- Albero delle abilità ed attributi
La nostra mod reintrodurrà tutte le abilità di Oblivion"oscurate", come l'Atletica e l'Acrobazia, permettendo al giocatore di aumentarle sino al livello 100 e facendo crescere passivamente il danno dell'attacco / l'armatura / la velocità e, quando può passare di livello, potrà scegliere un attributo da quelli delle tre vie che vogliamo rilasciare . Il link all'immagine è qua sotto. Il limite del livello massimo è attualmente impostato 48.
4- Sistema monetario
Nel corso dell'anarchia in Inghilterra fu prodotta la"Mint" (NDT: "Mentina"), una piccola e scadente moneta d'argento. L'economia cambierà nel corso degli anni: sarà difficile arricchirsi all'inizio del gioco, almeno che tu non stia usando i trucchi!
5- L'inizio del gioco
Non abbiamo ancora deciso come far iniziare il gioco. Comunque stiamo considerando di farlo iniziare in uno di questi due modi:
A) 1123 d.C. - filmato del prologo ( il giocatore è condannato a morte e sta viaggiando in una gabbia e, dopo la morte di J.S. e la maledizione di Ellen, viene liberato da un misterioso uomo incappucciato prima di salire sulla forca e fuggono separatamente dalla folla inferocita). Quindi il gioco inizia nel 1135 d.C. quando il personaggio del giocatore torna nello Wiltshire per ringraziare il suo salvatore, quando è sicuro di non poter essere riconosciuto. Poco dopo conosce Tom mentre sta costruendo una casa vicina ad un fiume in una gioiosa valle...
B) 1123 d.C. filmato del prologo ( death of J.S. and Ellen's curse ). Il gioco inizia nel 1135 d.C quando il personaggio del giocatore sta viaggiando verso Winchester con un vecchio amico, per essere arruolato nell'esercito dell'emergente re Stefano quando conosceTom mentre sta costruendo una casa vicina ad un fiume in una gioiosa valle...