Hello everyone,
With my greatest pleasure I'd like to present you another pack of military trees. When the time comes I'll also post the subtrees that are obviously smaller but still interesting. If you didn't see it - check the trees from Gondor.
Besides I'd like to ask those of you who are not yet registered on our forum to do it. Since we are getting day by day closer to release we need your help with filling the open world with NPCs. We have all of maps we need, all servers we need. The only thing we lack is your help.
If you have an idea of interesting journey or some other type of quest and you would like to see it ingame one day - feel free to share it with community on forum.
Thank you for your help in this matter.
Kingdom of Rohan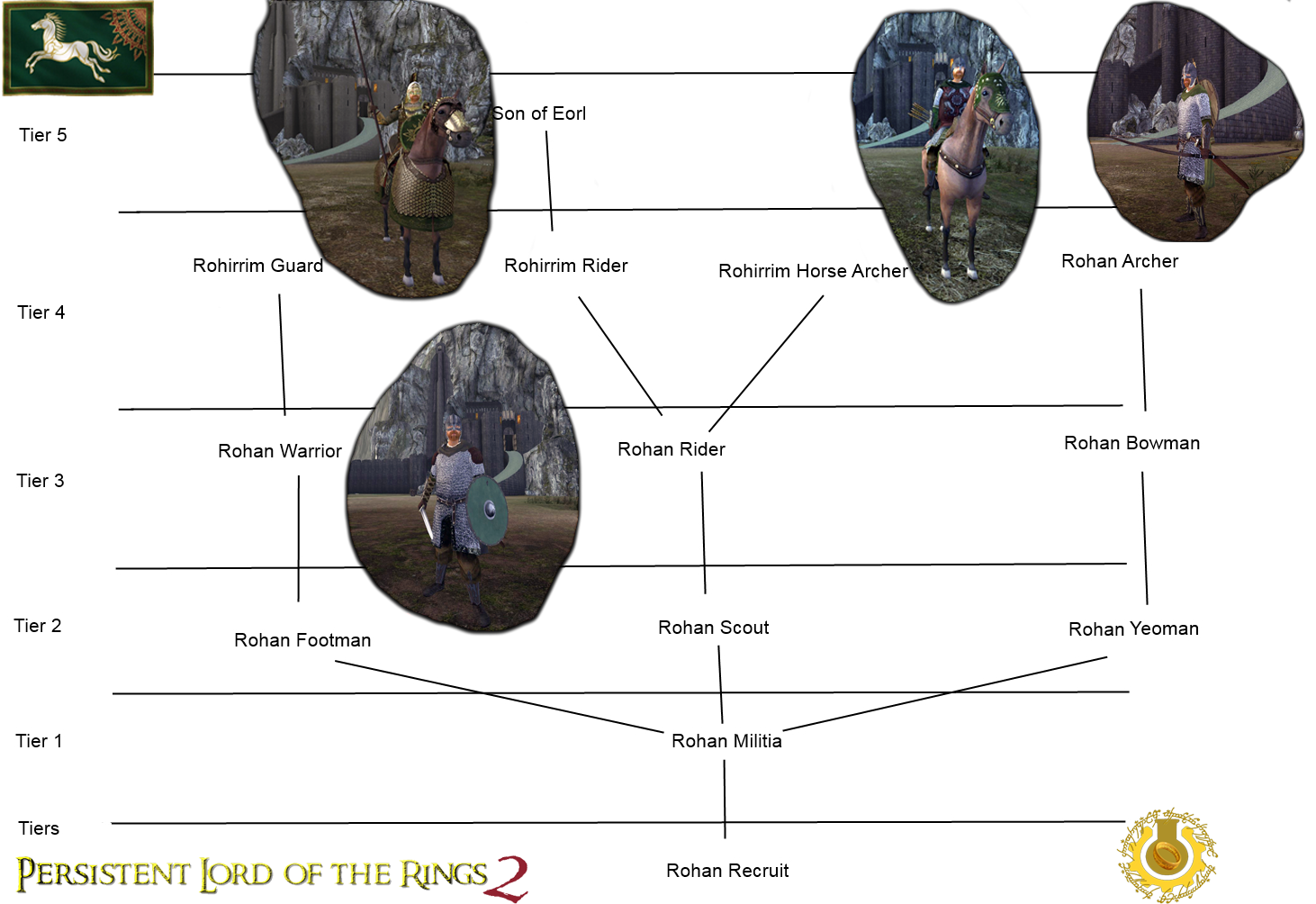 Rohan is a faction mainly focused on cavalry, using strong spears and heavy axes to cut down their opponents. Their constant fight againts Isengard made them vigilant but also weakened their ranks so they need every help they can get.
Advantages:
Strong cavalry
Unique Horse Archers
Infantry with axes (good against shields)
Disadvantages:
Weak archers
Poorly armoured Infantry
Dale & Esgaroth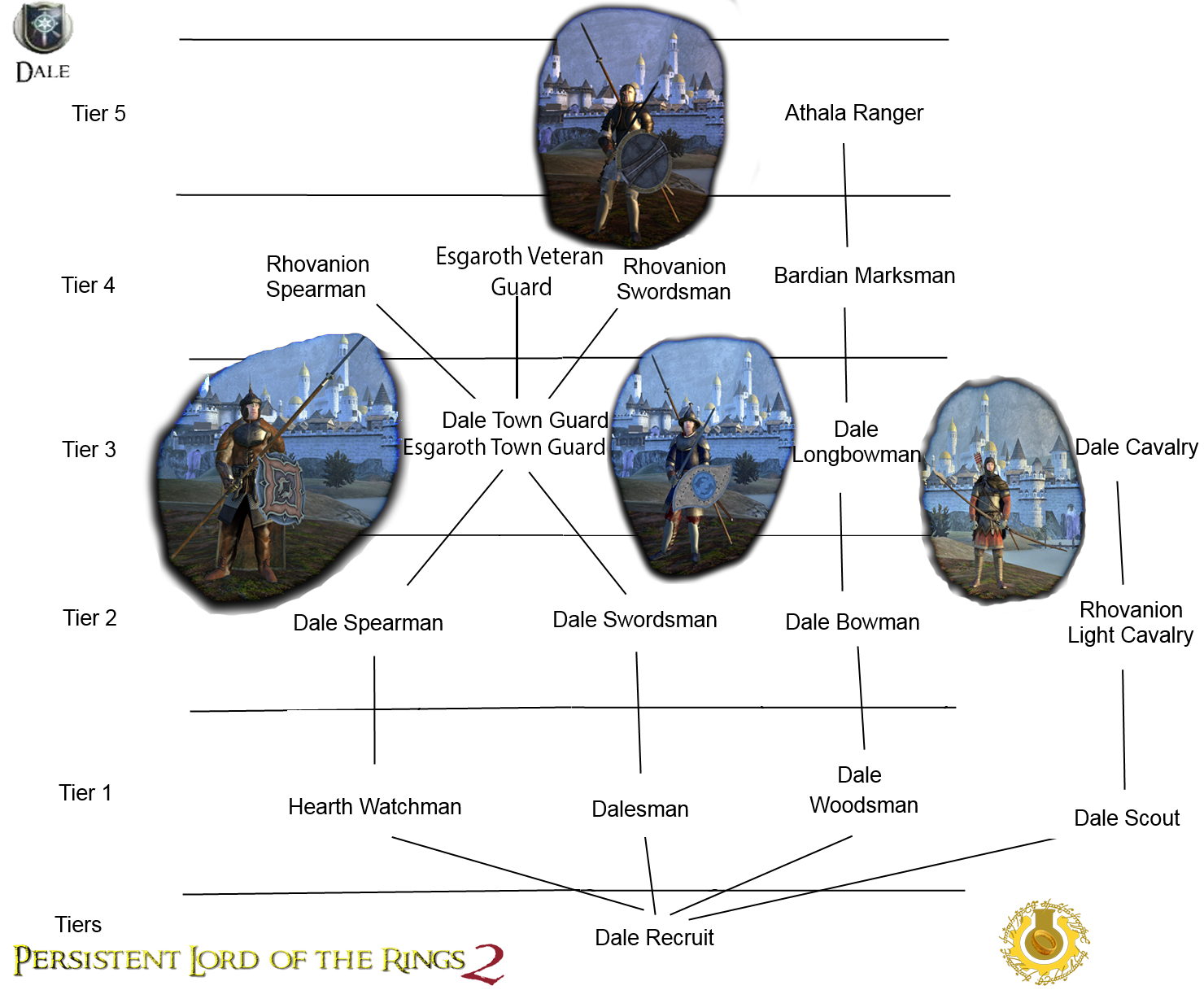 Dale and Esgaroth are both "calm" factions, focused on defending borders of Kingdom of Erebor and theirs, being the trade center within Kingdoms of the North, they dont spare anything to arm their guards as well as possible.
Advantages:
Well armoured low/medium tier units
Strong shields and long pikes
Very well armoured high tier units
Disadvantages:
Weak cavalry
Expensive units
High Elves (Rivendell)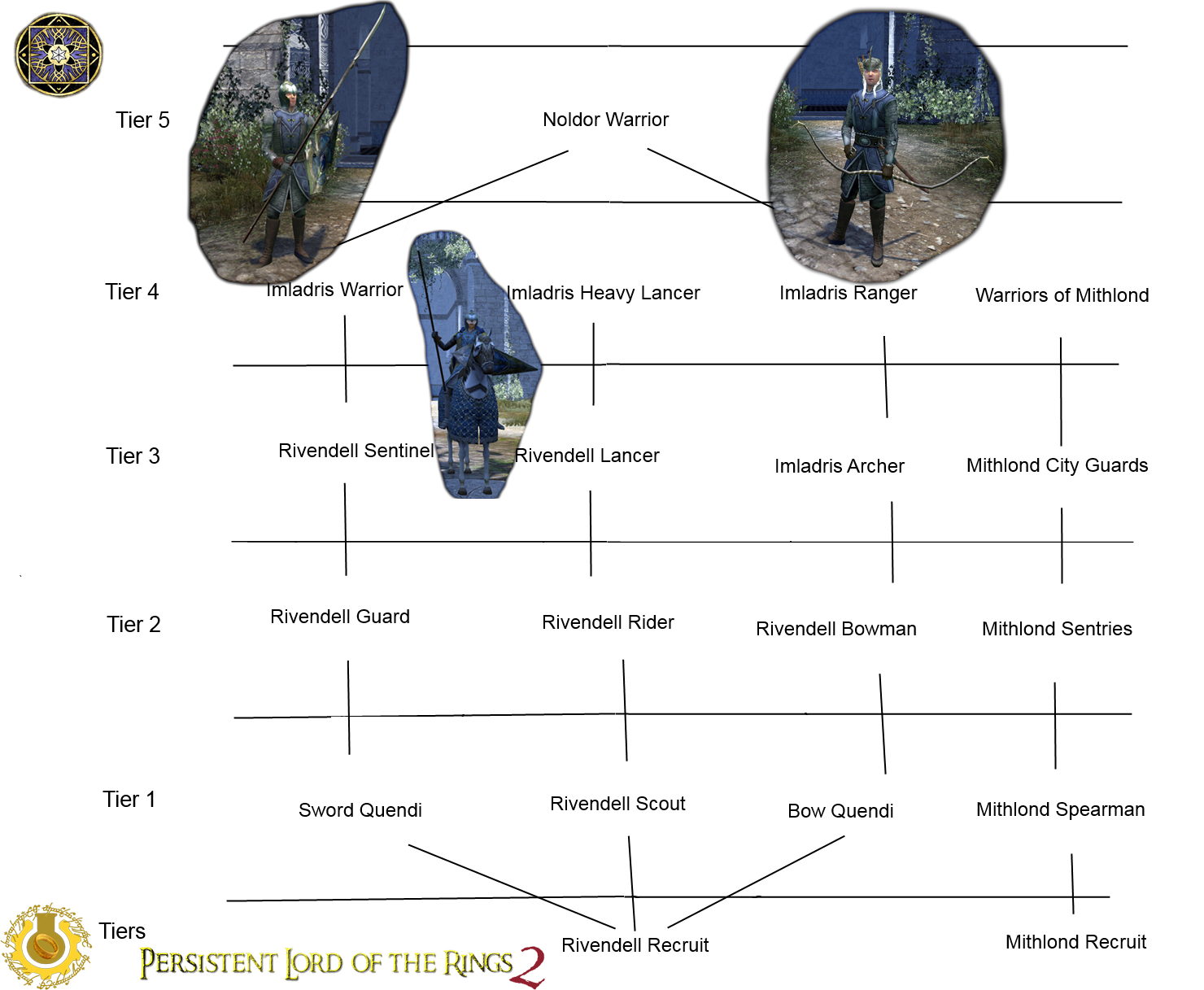 Rivendell faction is ulike other Elven factions, for all those years they have lived, these elven warriors are equally skilled in every type of units, with a bit advantages to cavalry and archers. Their Mithlond kin evens the odds on the battlefield againts cavalry.
Advantages:
Well armoured cavalry
Excellent archers
Decent skilled infantry, with good armour
Disadvantages:
Poor melee skills on archers and Mithlond (subtree) units
Weak armour on low tier units
Silvan Elves (Mirkwood)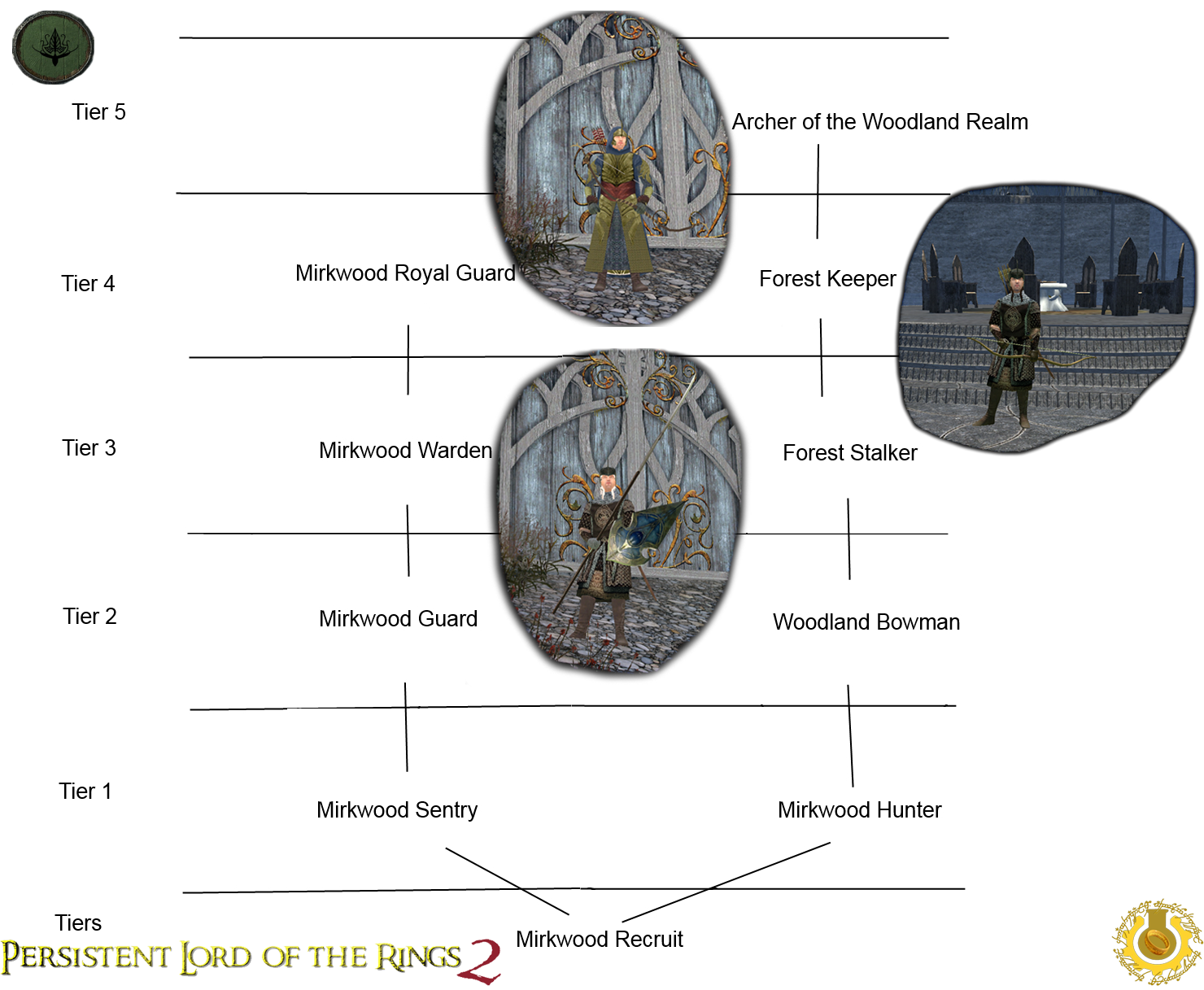 Mirkwood is usually closed to strangers, but since evil rose up within Dol Guldur- these excellent marksmen watch over their forests of Mirkwood with vigilance and without mercy.
Advantages:
Medium armoured units
Great archers
Disadvantages:
No cavalry
Poor melee skills on archers
That's all for now, but stay tuned, there will be more updates soon.
Also make sure to watch the trailer if you didn't do it!