Comrade General has released some new map preview images, the Persian Invasion map is now nearly finished!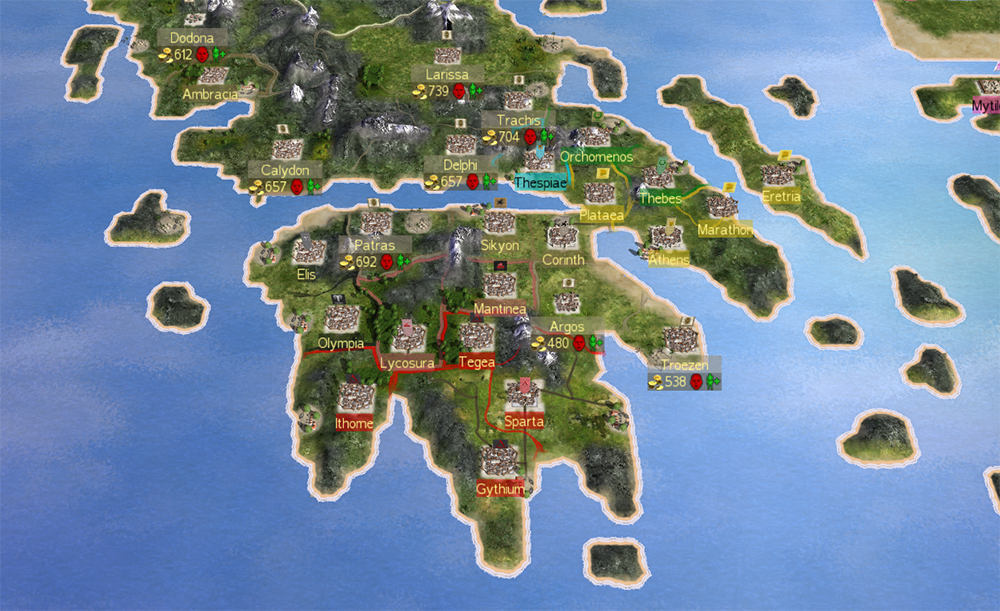 As you may have noticed, factions have been given their historical regions and all that is left to do is to add garrisons to the cities. A new map skin has also been applied bringing more color to the map. Finally, giving credit to Prometheus, we have integrated Prometheus' strat map cities for all greek factions. To view more previews of the map check the Images Section.
We will now be focusing on re balancing the factions and reintegrating all units. Images to come...
PC