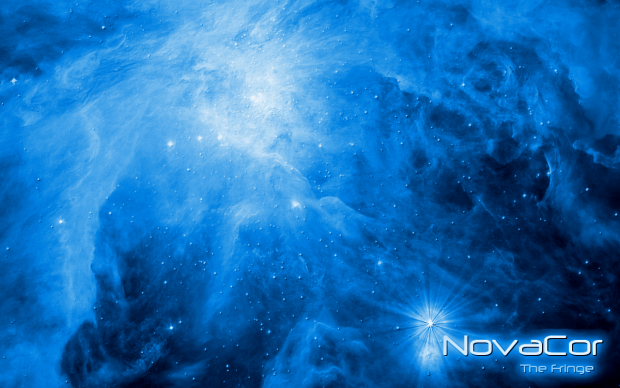 Hi again everyone!
I have just a small news update this time around, but it has potentially big news.
First off, two Moddb members have joined the UberNerdGames team; welcome to Evil_Wevil! He has joined the team and brought his skill in animations to the table. I must say, so far I am NOT disappointed! The new weapon included in the Mod is animated by Evil_Wevil. Next is Magnum PI, who hasnt officially joined UberNerdGames but nonetheless has offered to help in the creation of custom weapons. (If Id ever get around to finishing the Concept Art!) Ive seen some of his past work and look forward to working with him in the future.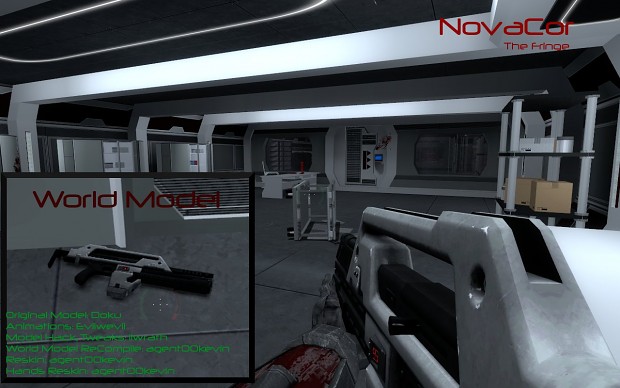 With new weapons on the horizon the Mod is really starting to shape up! I have reworked all of the textures and will continue to improve upon those that need it as I go. Models have also gone through a redesign, following suit with the general construction and texture design to tie everything together nicely. Ive also made many of the models much more efficient with less vertices, and combining many groups pf models I had into one larger model. This reduces the amount of entity data used in each map and will allow for much larger maps, thus reducing loads in between maps.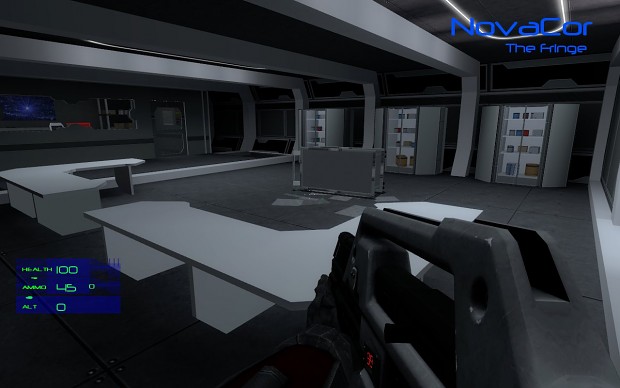 As far as mapping goes, Ive been making some slow progress on the Labwork maps. Ive also begun designing some new areas, to be much less confining. I have had comments on how the maps so far have been 'corridor shooters' and I want to reinforce that this is intended. What you have seen so far takes place about halfway through the Mod and is intended to be a much different, tense and tight situation as opposed to the rest of the Mod. Most of the Mod will allow you more than one way to approach a combat situation. I wont post screens yet as only the basic construction is started with no lighting or detail in place.
So thats it for this update! Stay tuned :)