No hell 2 Gold Edition (NH2: GE) Is a Fun and Stupid deathmatch related doom mod with a lot of weapons that can destroy your friends, or they can destroy you instead if you know what you're doing. In NH2: GE There is also a lot of maps (WIP) for more fun experiences, in some maps, a game mode will be presented and it can add or remove the chance of winning to either you or your opponents.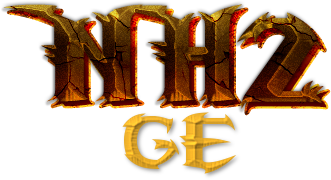 ---
( Q & A )
Q: What engine do I use for NH2: GE
A: Zandronum
Q: What if I use Gzdoom?
A: Everything in the mod will work perfectly fine, but the deathmatch maps won't work correctly.
Q: Will I see this on Doomseeker?
A: Yes, LargeHard will test this mod on Doomseeker a lot of times, you might see it come and when you see it, download the mod as fast as you can.
Q: When I Joined the Server I got " IWADS are not the same"
A: The reason why you see that, is the cause of Tabijaky making a mistake in coding, but the mod will still run fine, except the server won't.
Q: When will this be released
A: When I'm satisfied on the mod and there are no bugs.


Credits (3/04/2019 this will be updated)
AlphaEnt
Alexander Brandon
Marisa Kirisame
PillowBlaster
Ubisoft
ClonedPickle
MidoriMan
Epic Games
lolo_is_cool
Croteam
Ghastly_dragon
Id Software
Ghastly_dragon
Eriance
Mechadon
KDiZD Team
XutaWoo
EA Games
Scuba Steve
CaptainToenail
Rise of the Triad
ThatOneZDoomer
Raven Software
Realm667
Valve
GearBox Software
3D Realms
Captain J
Electric Pulse
Doom.co
Professor Pants
Infidel Waffle
Arthur Lee (The Podunkian)
Rockstar
GAA1992
ACE Team Software
TheUnbeholden
Aenima
Super Skulltag
DBThanatos
Major Cooke
Michaelis
Aeons of Death
VinnieMancini
r3D w0LF