*** Invasion ***

The 'Invasion' mechanism is a new 'horde' mechanic, coming up in v0.8, which gives the player the choice to trigger the Yuuzhan Vong invasion ahead of schedule.
This means the Yuuzhan Vong can invade in the middle of the Thrawn Crisis, during Operation Shadowhand, or at other key turning points in the Galactic Civil War.
The Vong operate as an emergent faction, tipping established galactic history on its head and allowing for a true Empire at War 'infinities' type experience where the player's actions determine the fate of the Galaxy.
Any Galactic Conquest campaign with Helska IV present can use the 'Invasion' mechanic (obviously not including those already set during the Yuuzhan Vong War).
Simply select Helska IV, and a countdown begins until the invasion begins. If you want to play the GC as normal, without the 'Invasion', you can cancel it by simply zooming-in to Helska IV before the countdown ends.
If you want the 'Invasion' to go ahead, simply wait 30 seconds after you first select Helska. After that point, the Vong spawn as an emergent faction, and begin their conquest of the Galaxy.
Simple, on-screen text explains all of this to the player in-game.
Misc

The mechanism can only be triggered by the player, and only when playing as the New Republic or the Imperials.
As above, it is strictly optional.
The Invasion mechanism will not be present in all GCs. But it will be present in all large, galaxy-wide GCs set during the Galactic Civil War.
The Yuuzhan Vong appear as an emergent faction during the middle of the Thrawn Crisis...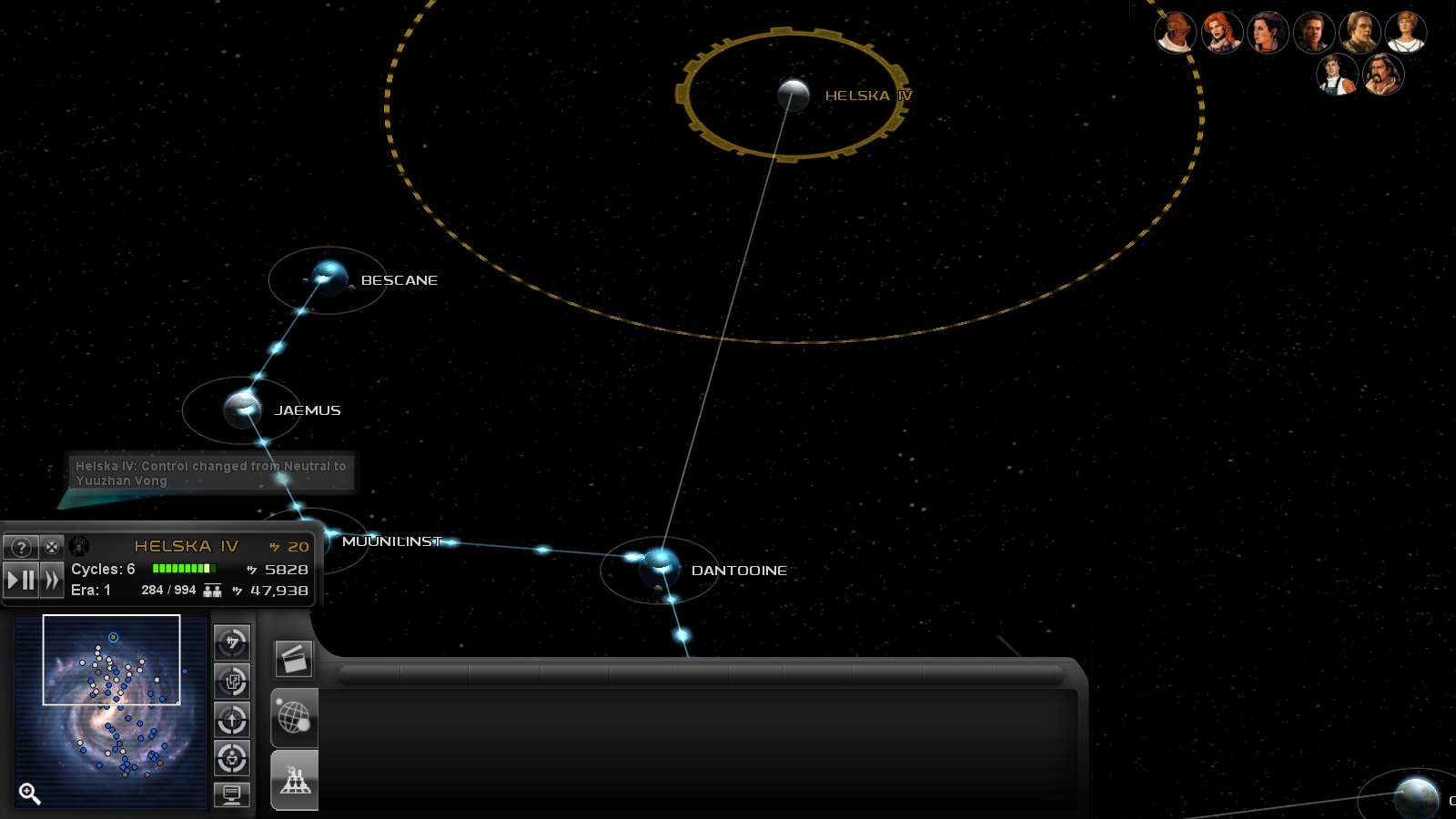 A New Republic fleet mobilises to engage a mysterious force which wiped out an Imperial fleet over Dantooine...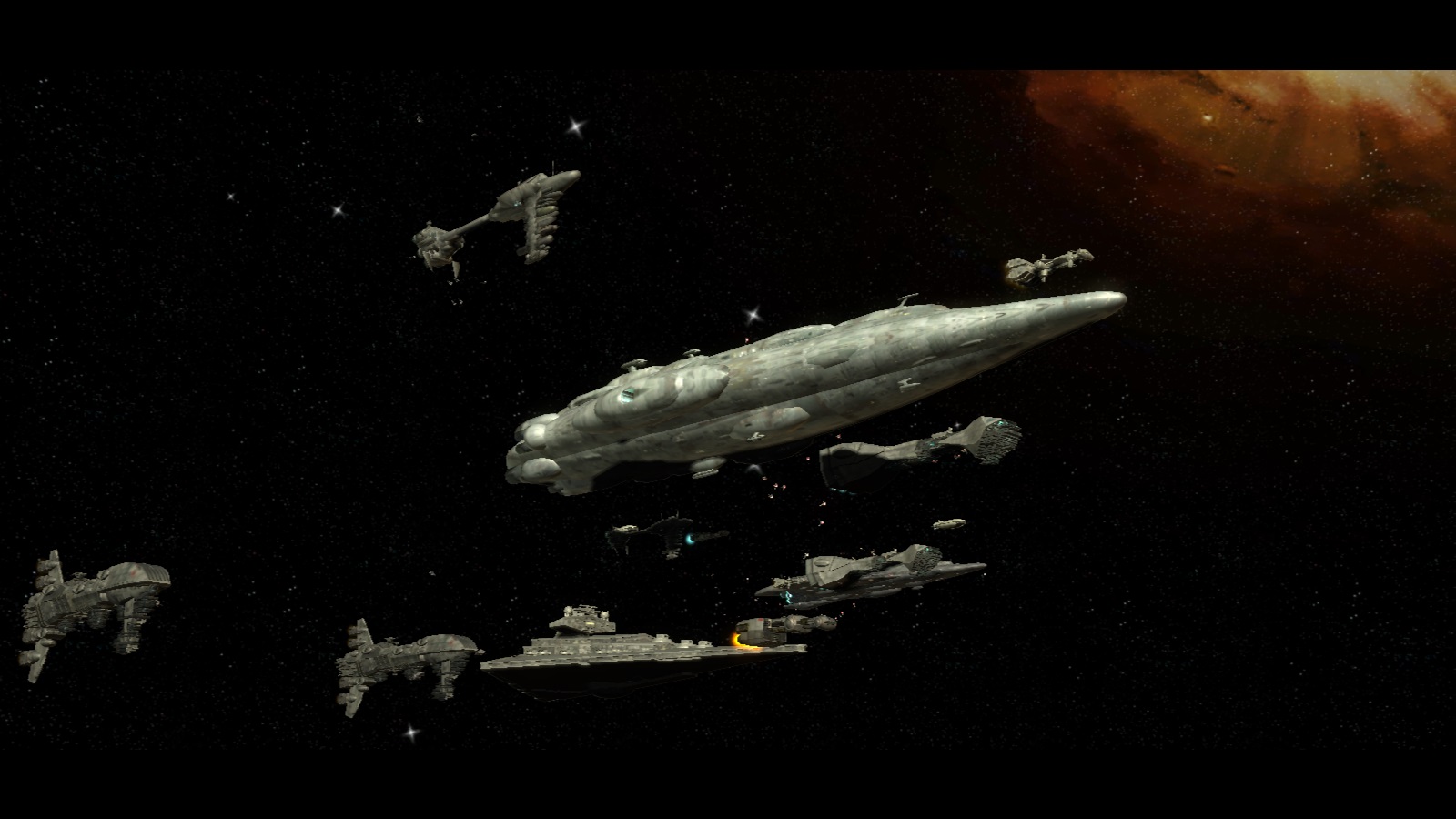 Grand Admiral Thrawn's personal fleet prepares to engage the enemy known to the Chiss as the 'Far Outsiders'. Thrawn's mission is to unite the Galaxy to ready it for their invasion, but it is too late, they are already here...