We have three new screenshots from the upcoming MIDEAST CRISIS 2, showing the Hinds, T-90's, Katyushas, and Tunguska's in action! The MEC2 team has also revealed the Mr. Stop virus, which you can see incapacitating a Tunguska below. Enjoy the screenshots, and let us know what you think!
Screenshots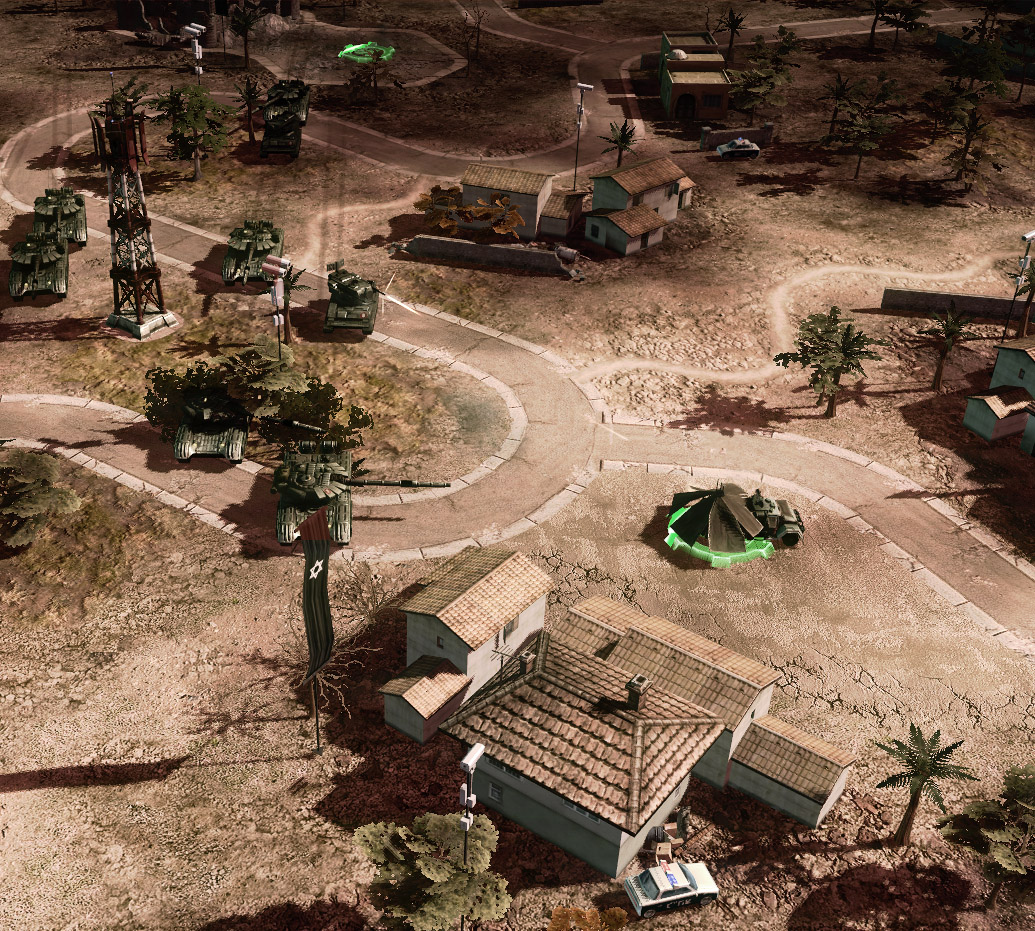 T-90's and Tunguska's attacking enemy Outposts (which are collecting money from Occupation Points).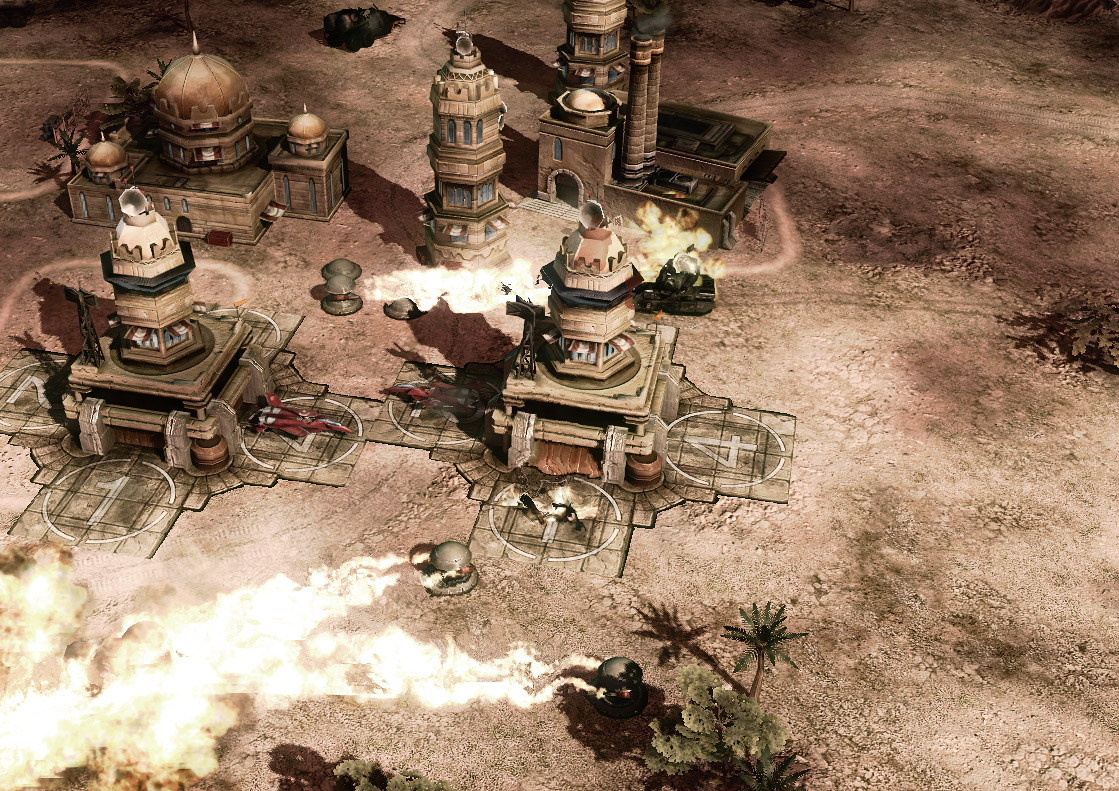 Flamethrower turrets defending GOI Air Bases. MiG's wings only expand when in-flight.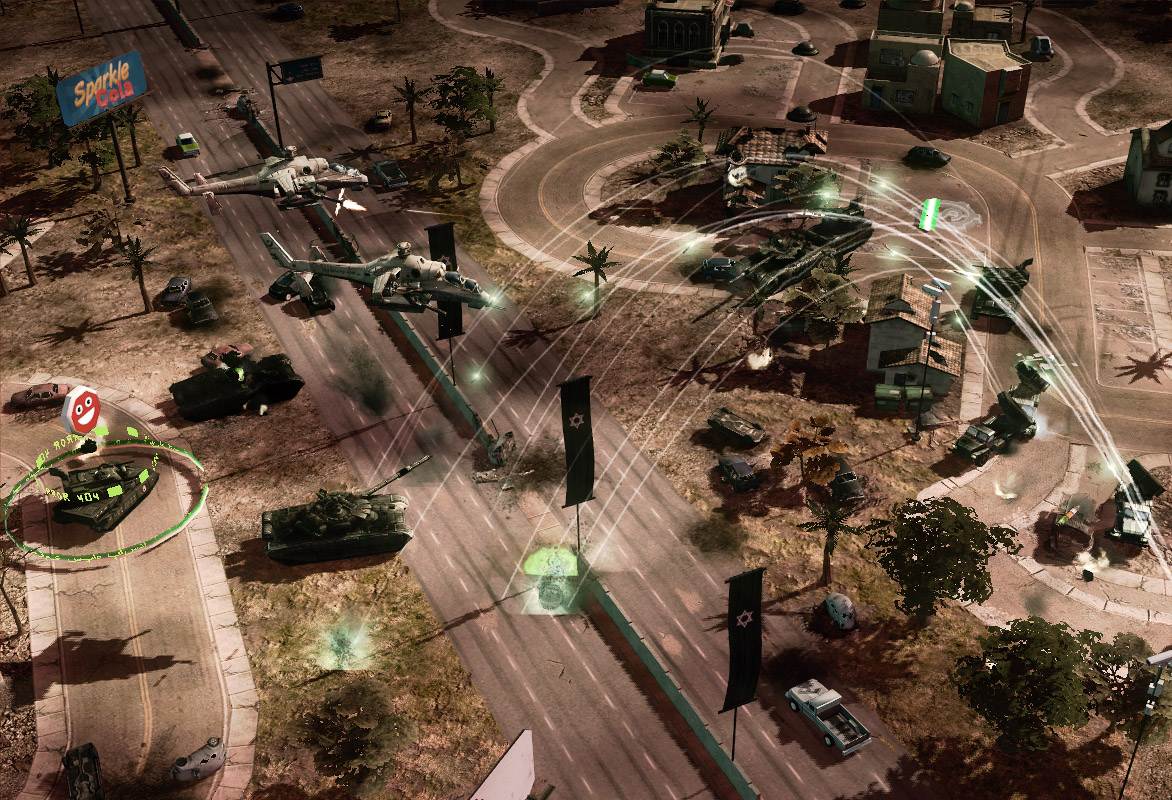 Hinds, T-90's, Katyushas, and Tunguska's fighting. The Tunguska on the left has been hit by the Mr.Stop virus.
Mr.Stop
Mr. Stop (tooltip taken from ingame)
Mr.Stop
----------
Global Virus

Affects all enemy units on the map.

Incapacitates all vulnerable systems on enemy vehicles, rendering them temporarily harmless until restores are made.

Created by Jihad loyalist, Akeem [age 8]
Beta Re-Opened
The MEC2 team is reopening our beta applications. We are looking to add more testers in order to help complete testing the GOI and to soon help start testing the IDF and our AI.

Help Wanted!
MEC2 could use your help! Some of the areas needed; shader coder, mapper, voice actor. Head to the forums for more information!