A mix of concept art and screenshots from MIDEAST CRISIS 2.
Concept Art
Concept artist Michal produced the Command Center, whilst smurfbizkit was responsible for the flame thrower turret.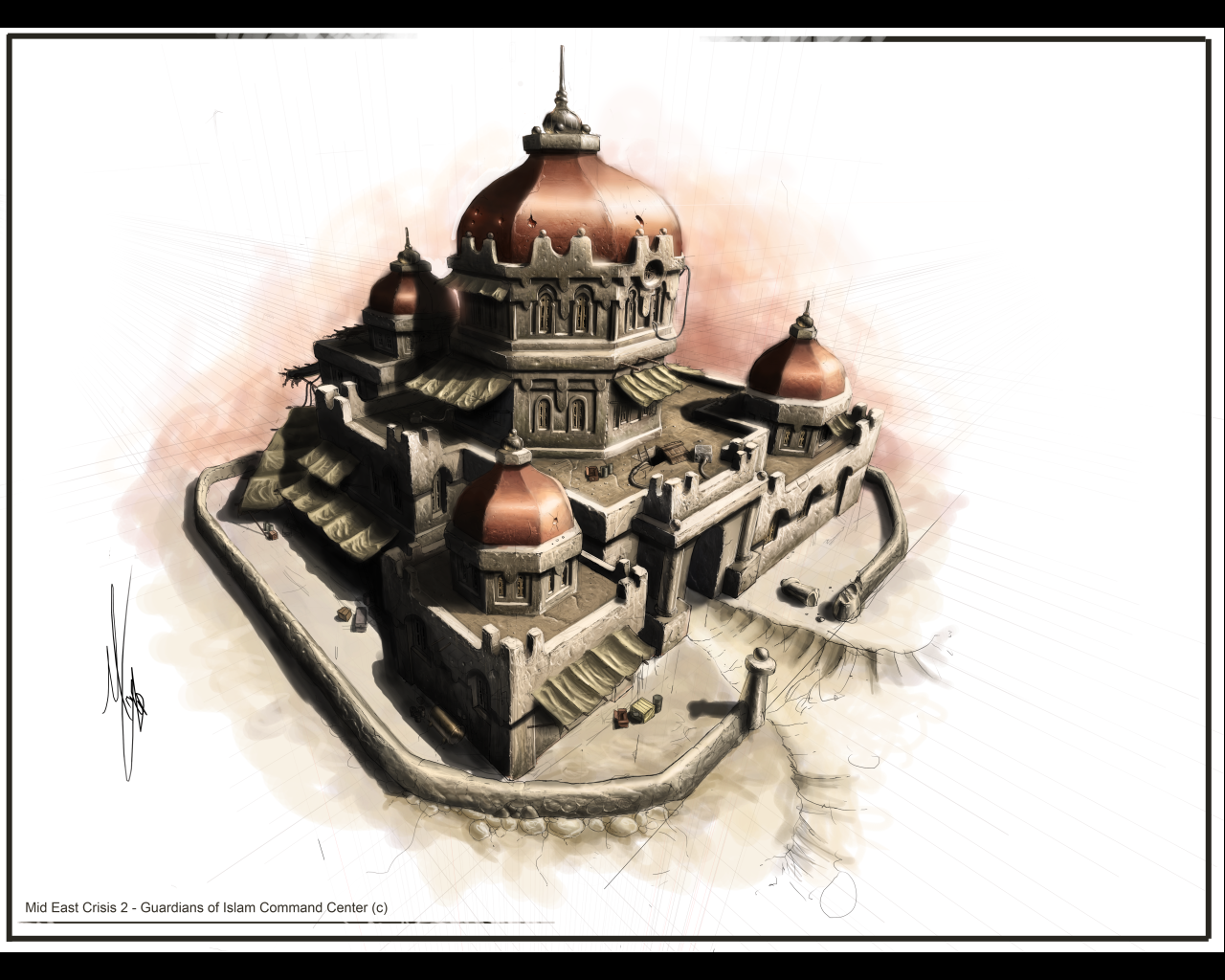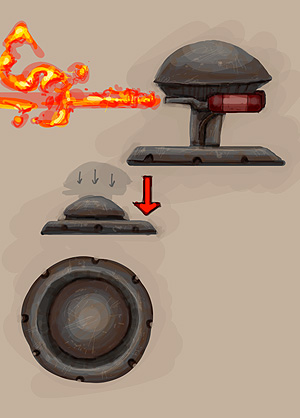 Screenshots
We have here a Guardians of Islam base. Buildings include outposts, an Internet Center, a Guardian Command and Flamethrower Turrets.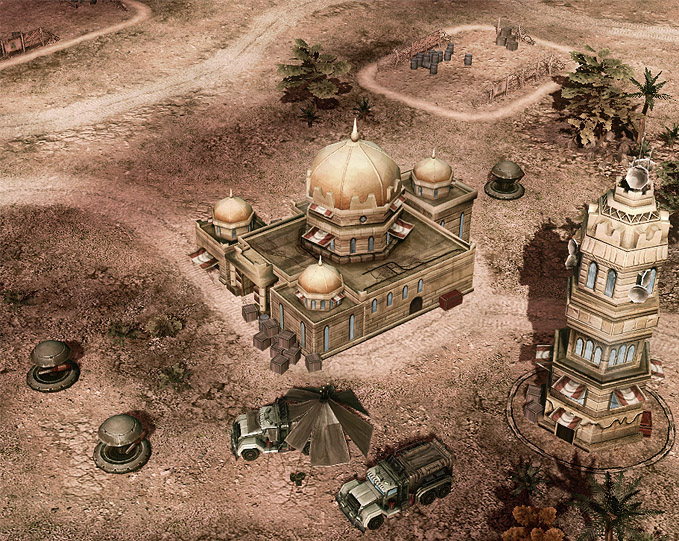 The highway screenshot shows part of the recently completed "Highway of Death" 4-player map (created by map artist Pivac). The notable thing is that, throughout the map, the highway will always be populated by cars moving in each direction. Even if you keep destroying them, they'll keep spawning. This means that GOI players will have added incentive to build Martyrs on this map - since they have an unlimited amount of cars to hijack.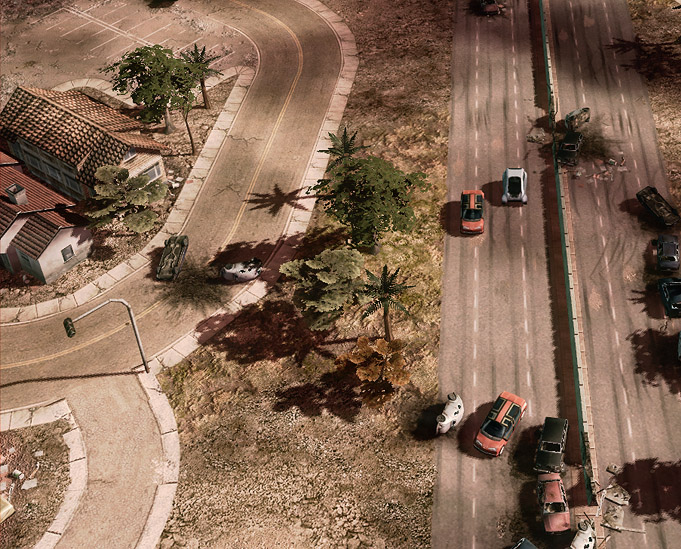 Workflow: From Lego concept to finished unit

This is the workflow spyVspy used to create the SLING unit. The really cool thing was that instead of drawing a few pages of concepts on paper of the unit, he built lego concepts instead.
The GUI
Finally we have an early mock-up of part of the MEC2 GUI. This is a composite image, not an in-game screenshot.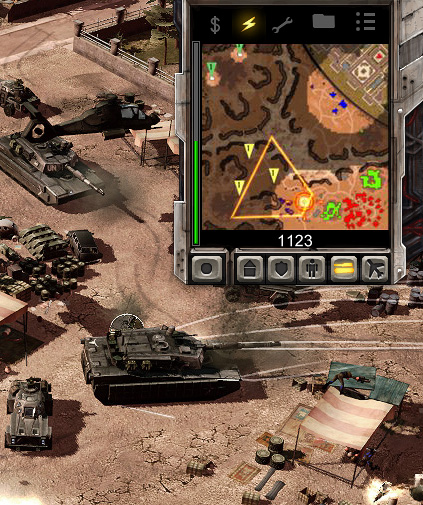 We are still in need of some voice actors for Mideast Crisis 2, particularly for the GOI. Check out this forum thread for more information.
You can also check the Status of the Mod, read some of the Frequently Asked Questions (and answers), and guess at some of the End-Tree Units with only the name as a clue.