Due to the overwhelming popularity of Master Blasters (and the underwhelming amount of money in our wallets), we have decided to go commercial. This has been a long time plan of our team and as entrepreneurs of the gaming industry, we feel that this is the best course of action in this mod's development.
Many questions have come up around this decision, one of the more popular being, "How are you guys able to sell this product so quick? It just came out literally like three weeks ago." The answer to that question is simple, corporate sponsorship. With the right selection of team members, we have pulled investment from friends and family, but more importantly, famous celebrities.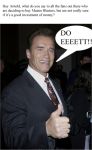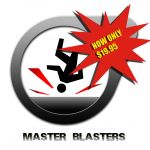 With their help and your support, we feel that this decision will not only benefit our investors but your gaming experience as well. With the being said, we look forward to see our game on the shelves real soon!