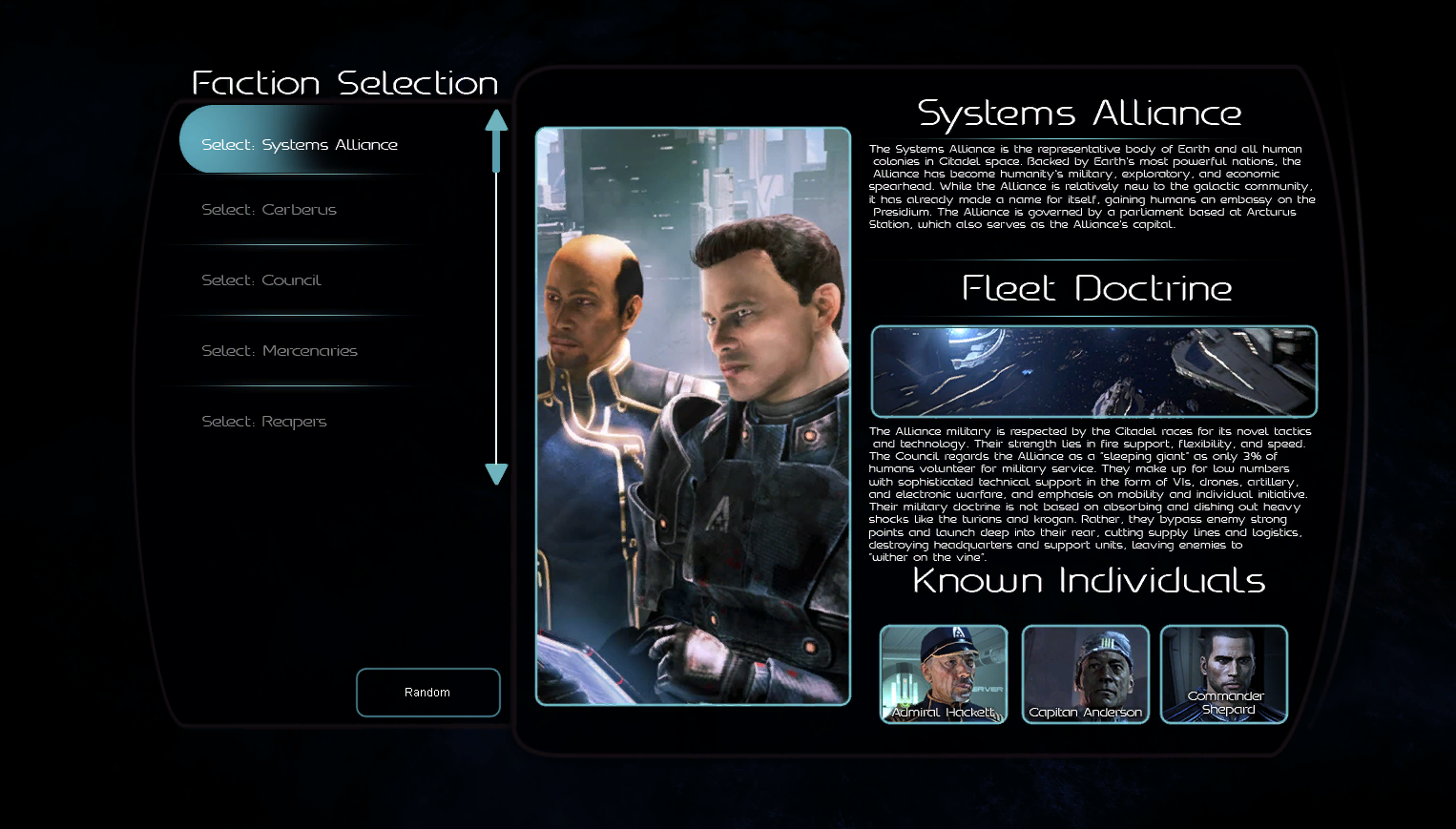 Today it is my great pleasure to announce the fifth playable faction in Dawn of the Reapers: The Systems Alliance!


The Systems Alliance is a faction focused around speed and combined arms tactics. Their ships are neither the most powerful nor the most numerous, but when working together in a balanced fleet, they compliment each other and create a force greater than the sum of its parts. They have a large focus on debuffing the enemy, ensuring that even if their own ships are not the most advanced, they will always be fighting on the same level as their enemy. Finally, the Systems Alliance was the inventor of dedicated carriers and a significant innovator in advanced strike craft combat in the Mass Effect universe. Accordingly, they have a large carrier focus, and field some of the most effective fleet carriers and innovative assault carriers in the game.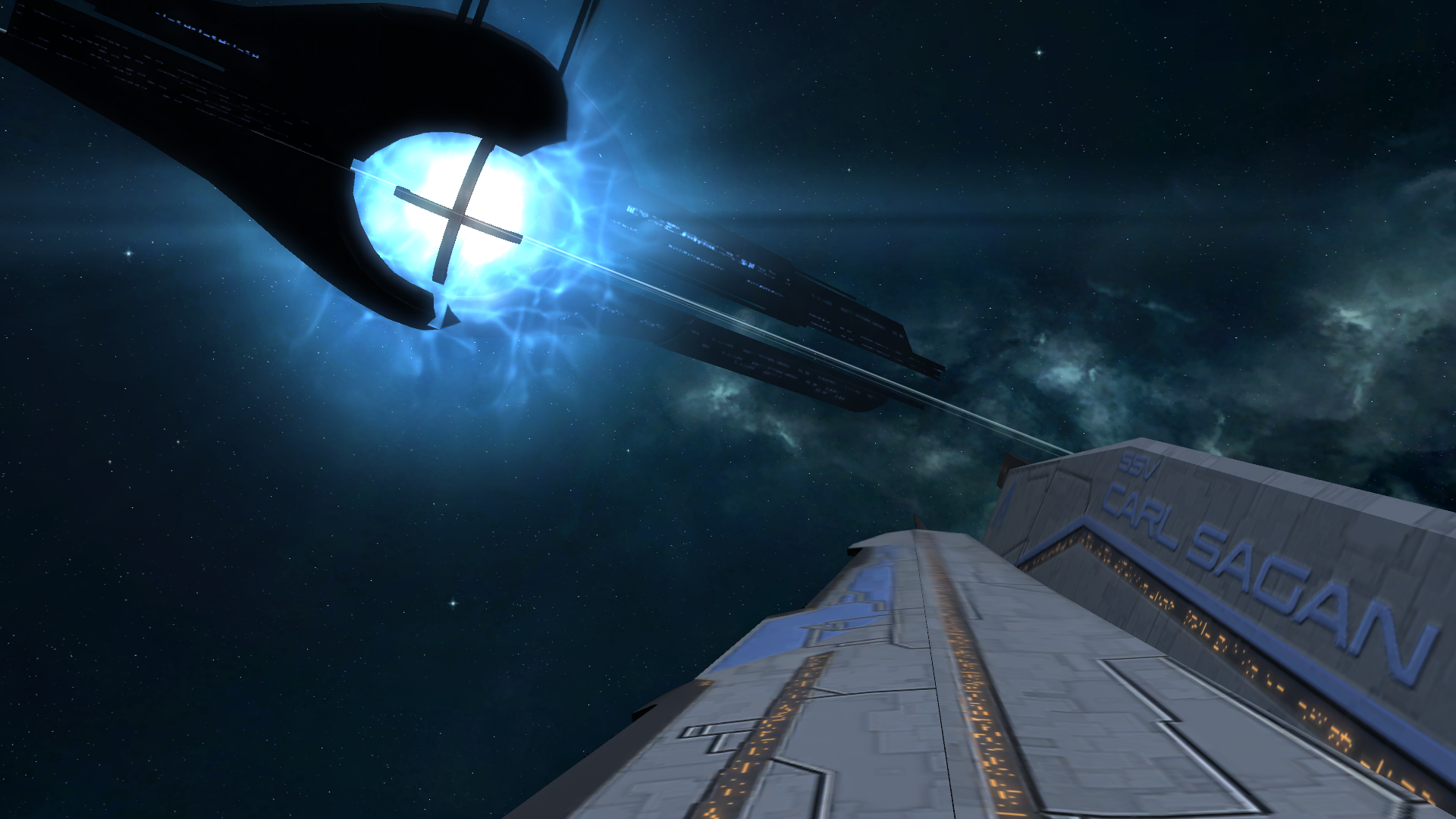 The Super Carrier SSV Carl Sagan approaches the Charon Relay.
But Why Systems Alliance? Aren't they already incorporated into the Council?
Well, I'm glad you asked that. There were a number of reasons we decided to make a Systems Alliance faction. The first and probably most important reason to me, is that we needed a faction for people to learn the complexities of DotR with. Originally, Cerberus was this faction, but with the introduction of Escape and the Andromeda Initiative ships, Cerberus had become ever more complex and unforgiving of minor defeats and poor choices. The Alliance has therefore been implemented with the express intent of creating a faction that is easy to pick up, but hard to truly master. Secondly, I felt that they were holding too many spots in the Council roster, and denying us the chance to really explore the other Council races or find a strong factional identity for the Council. Third, Lord_Set likes making human ships and finally… This is the most asked for faction by the fans. Every time we've made a release people have asked for a dedicated Alliance faction. So here it is. Don't say we never give you anything.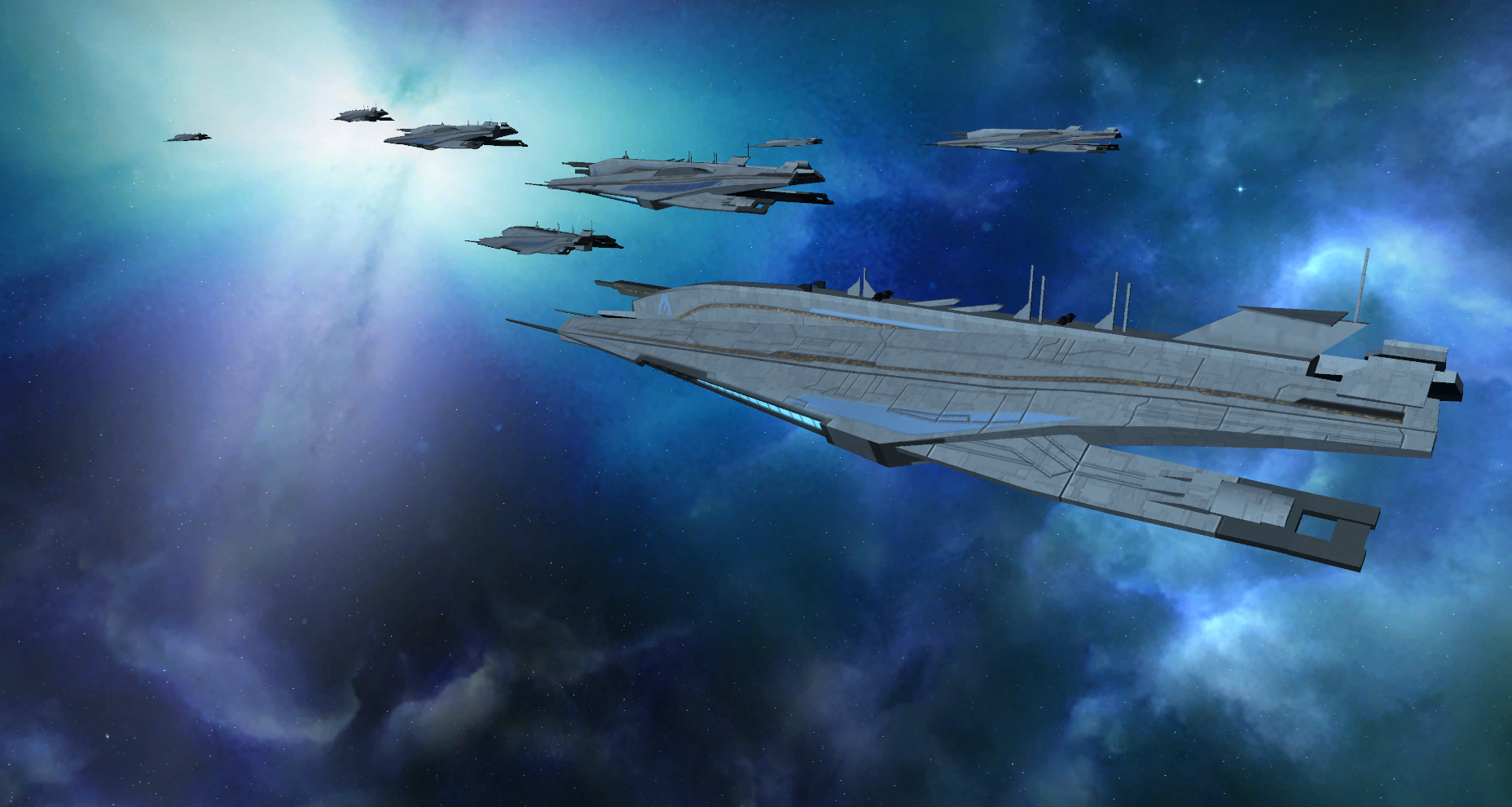 An Alliance Patrol including Beijing class picket cruisers, Geneva class cruisers, Agincourt class frigates and a London class heavy cruiser.
But Echo, you didn't tell me about the Council!
That's not a question. But you're right. With the Systems Alliance and Terminus Mercenaries both moved to their own faction, that strips something like a third of the Council roster out. However, while the Merc ships have been totally removed from the Council fleet, the Systems Alliance does maintain a token presence in the Council Fleet. Specifically, they can still build: Hastings Heavy Frigates, Geneva Cruisers, Hawking Light Carriers, Everest Dreadnought, and a single Kilimanjaro Dreadnought. However, we have moved the entire Alliance roster to a tier 3 tech. Now, the Council will begin the game building Turian ships, using these as their main combat vessels while the Alliance ships take the role of fast response and raiding in the Council fleet. But that is enough about the Council for now - I will release an article focused on them in the coming days, as they have had more changes than I can do justice to here.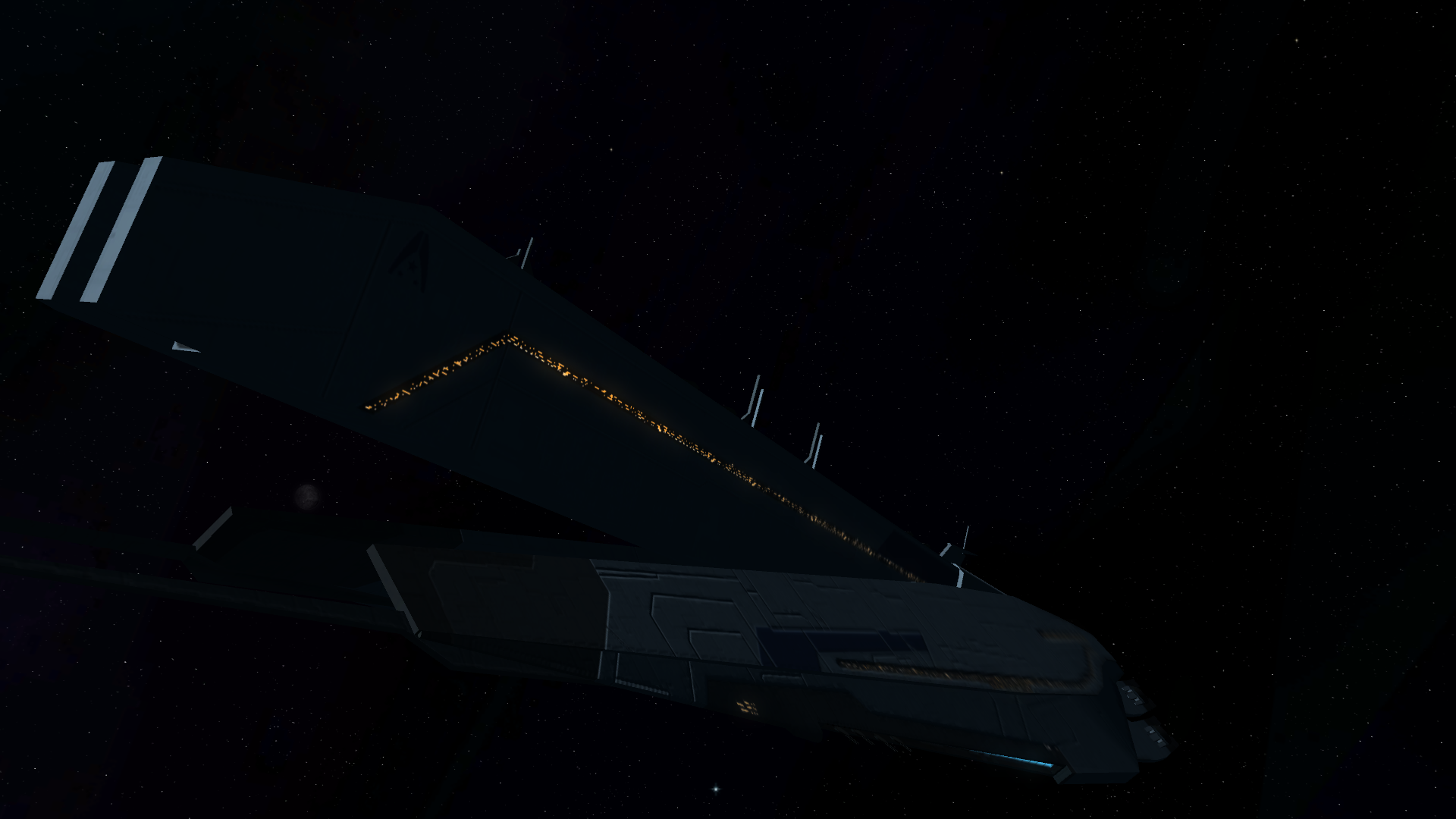 But when do I get to play with it?
Soon. Very soon in fact. It is my even greater pleasure to announce that DotR 0.7: Divisions will be release to the general public on November 7th of this year. That's right, N7 day - just one week away. This release will be available from Moddb, although we highly recommend you still join us on our Discord, where we regularly show teasers and hints of upcoming content, as well as answering questions about upcoming mechanics.