Version 0.8 is finally upon us, so I thought it would be a good time to go over the state of the mod in this release. For more regular updates, exclusive sneak peaks and the chance to get quick and direct answers from me, Sovereign Echo, the main designer and coder in DotR, join our Discord
DLC No Longer Required!
Yes, we have heard you, the fans. Although I still highly recommend buying the DLC in order to support Ironclad Games, who still update the decade old Sins of a Solar Empire on a regular basis, we understand that many of you simply cannot afford this. Therefore, I have made a concerted attempt to remove all DLC requirement from the mod, to ensure that everyone can play with no barrier to entry.
UI Overhaul:
Lord_Set has been slaving away to bring you a fully immersive, stock-free UI for all non-Reaper factions, replete with mainview icons, unique capship rank insignia and mouseover ship pictures containing accurate stats for ships. I think he has done an amazing job, and I know it has greatly increased playability in internal games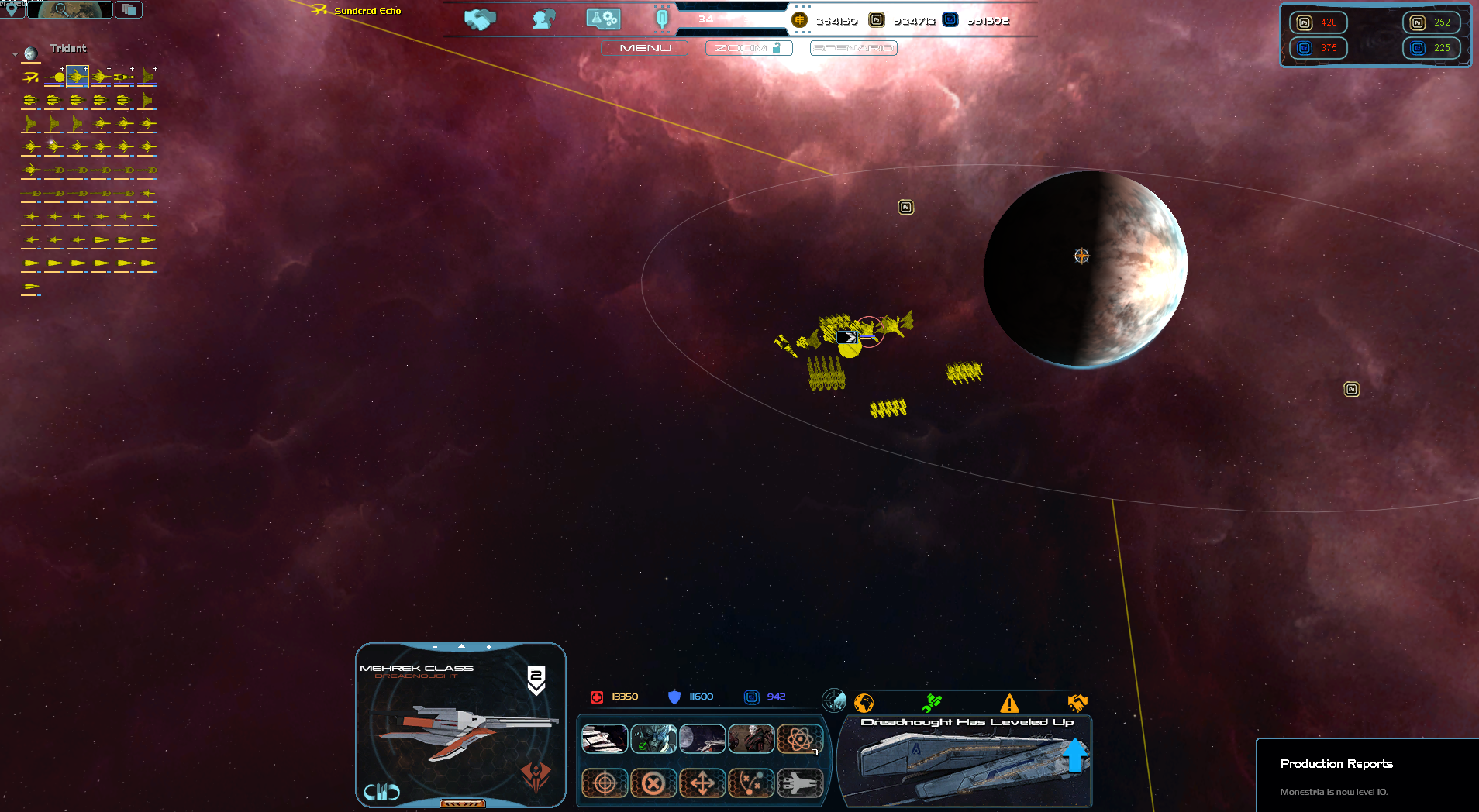 Particle Effects:
In keeping with the visual improvements theme, one of our team has stepped up to the gargantuan task of making particle effects for the mod. She has been learning quickly, and thanks to her we have a return of the ammunition effect particles, as well as many new and awesome ability effects that make it much easier to see when powerful abilities are impacting a battle. This is only the beginning of the road when it comes to particles, with only a few of the more potent abilities having such art thus far, but now that we have a team member dedicated permanently to this field, things have been moving much more quickly.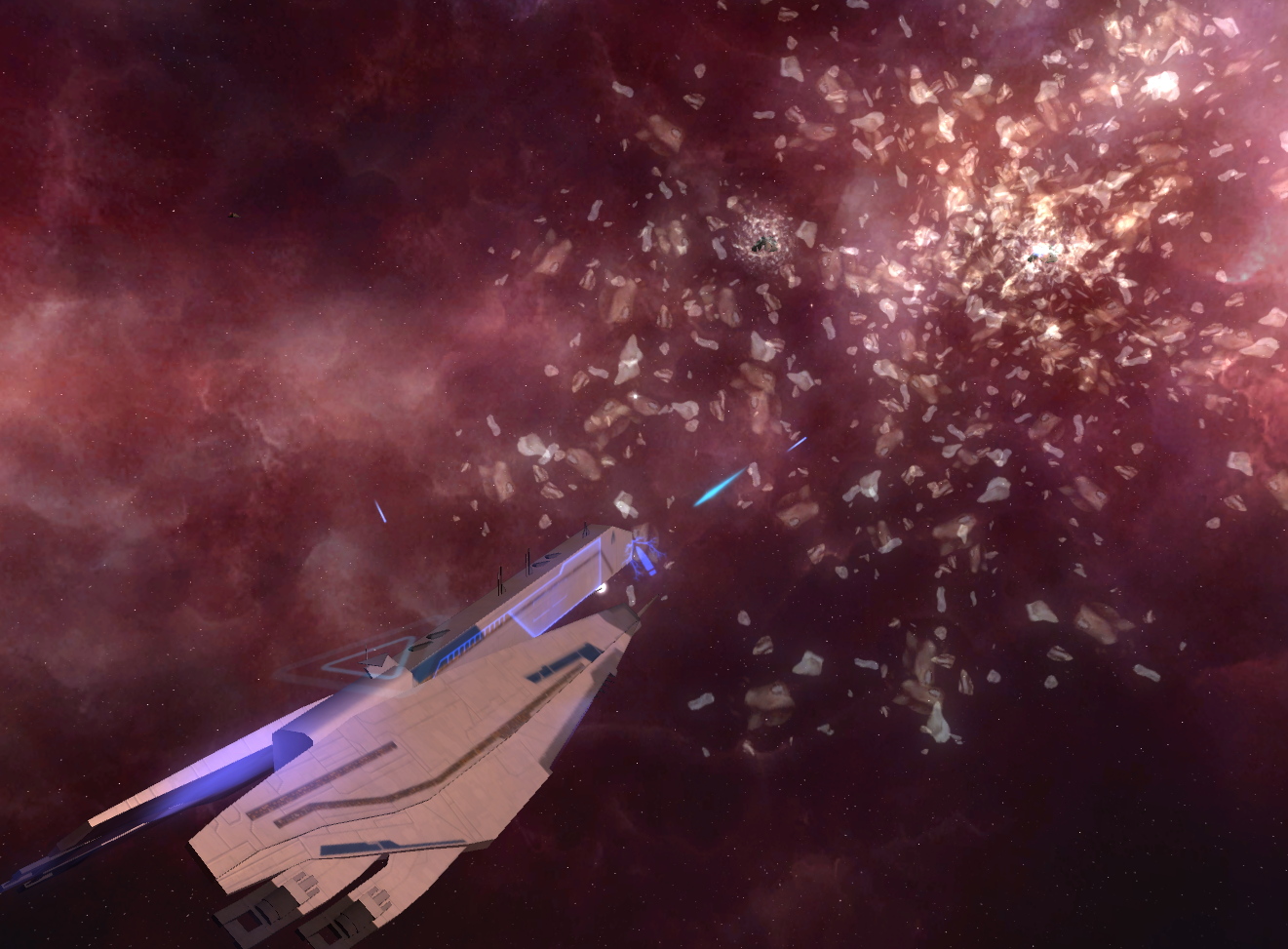 An Everest Dreadnought deploys a Cryo Blast against a Cerberus fleet while using Disruptor Ammo and Navigational Sensors.
New Ships and Abilities:
Malcontent1692 and Lord_Set and I have been hard at work bringing new ships into the mod to further flesh out faction rosters. The Alliance has received the long awaited Everest Refit (Denali Class Dreadnought) and the Athens Missile Cruiser, allowing them field more mid-game variety and brawl quite effectively. In addition, they have a new frigate, the Manzikert drone frigate, which will be receiving some very interesting abilities in future updates. Meanwhile, the Salarian frigate has been completed, which means a new ship for both the Mercs and the Council, and allows me to make the Eclipse militia a little less obnoxious. Finally, a last minute addition comes in the form of the massive, exotic beast that is the Man-O-War Dreadnought. This Hanar warship is the last Dreadnought in the Council roster, and fills the role of a support and tanking Dreadnought for the Renegade faction.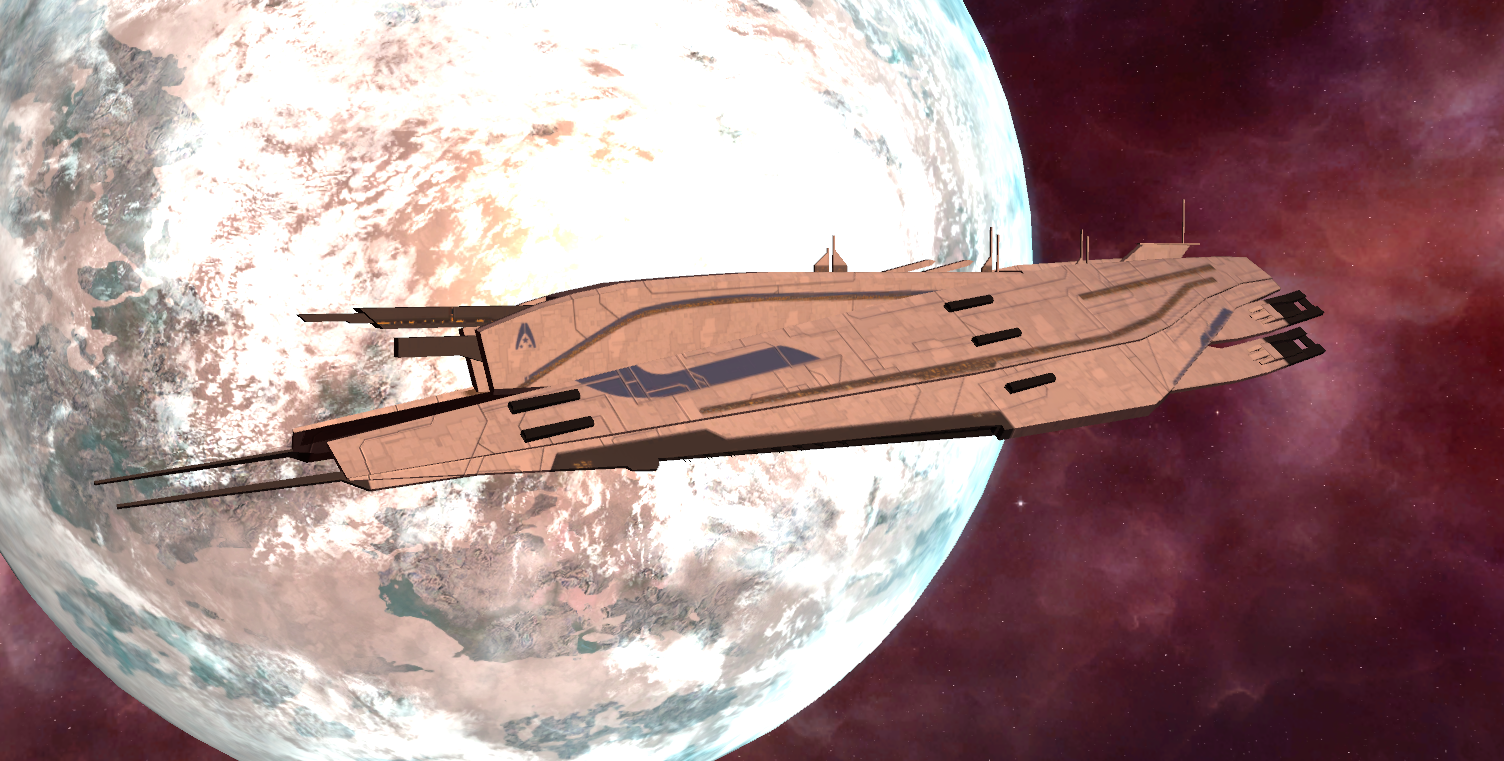 The Everest refit has a rebuilt main hull, new main accelerator and bolt-on external Javelin tubes.
I have been churning out ship and station abilities like a madman, fleshing out the Council roster with all manner of powerful effects and making a solid start on abilities for Mercs. Abilities are big part of balance, and with these new effects the Council has become quite the force to be reckoned with, while some of their otherwise niche ships have found new importance in the roster.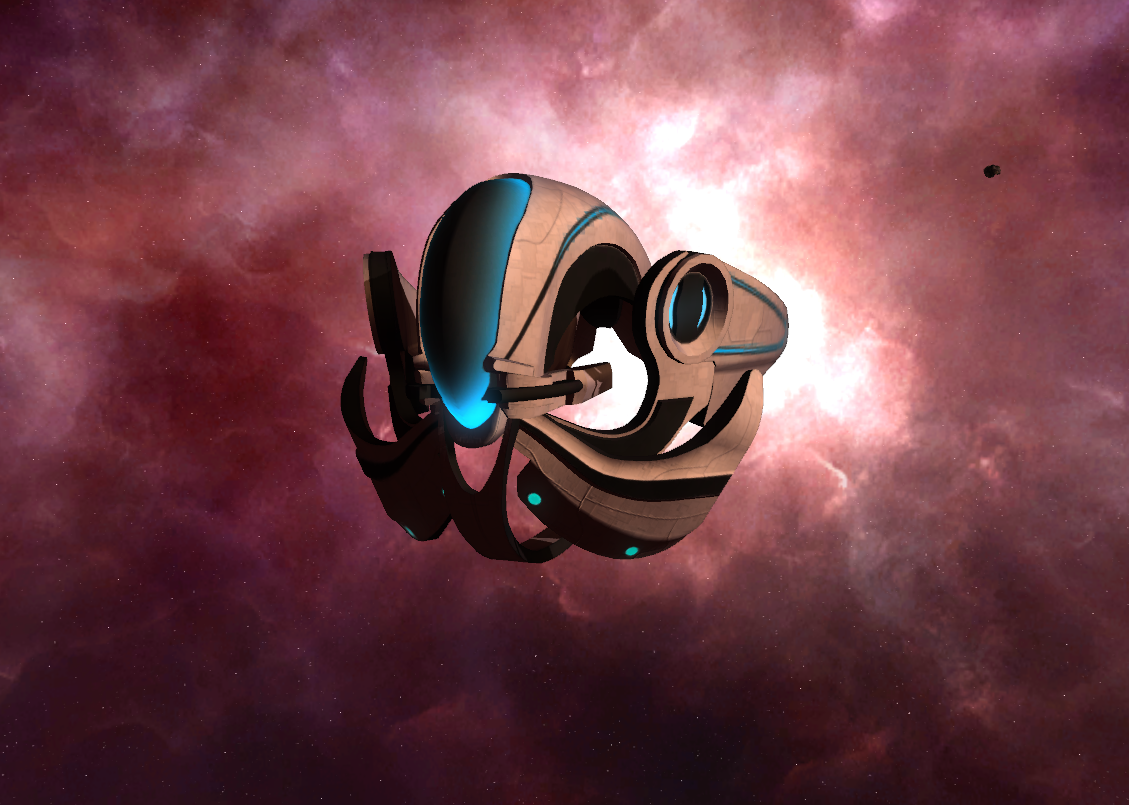 Never underestimate the Hanar.
Mercs Roster Complete!
The Mercenary faction is now the second to he officially marked as having a complete roster of ships implemented in game! Along with this, they have also received a major rework to their economy, and while their basic playstyle remains the same, it is now much tighter and feels a lot better to play with. They have the second best early game in the mod and an incredibly potent mid-game by virtue of their large, powerful cruiser roster. Their Dreadnoughts scale incredibly well as they level up, with their abilities improving on a curved basis compared to the linear improvements other factions have. Once they reach late game, their ships effectiveness falls off a little, but they have an extremely potent economy that will see them replacing fleets much more casually than other factions. In the coming weeks, I will be bringing back the Roster Review article series to cover the merc fleet in detail for you all.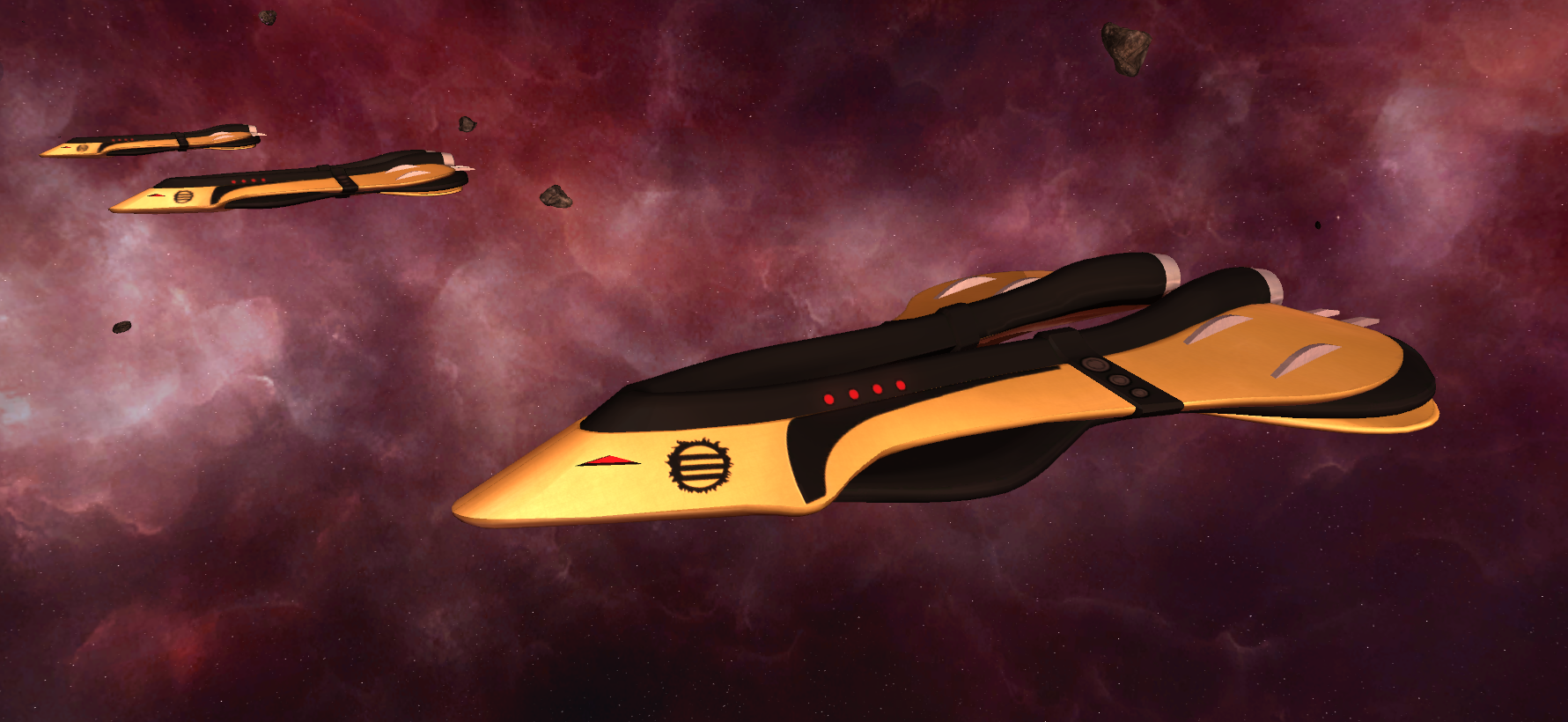 A group of Eclipse Nasurn-class Salarian surplus frigates prowl the asteroid belts.
Recruiting!
Prolific Studios needs you!
Specifically, we are looking for PVP balance testers, whose job is to play competitive games against other testers and look for the most broken strategies so I can balance them. These people must EITHER be already good at the game OR be willing to put the effort in to become good. We are happy to train you up, but you must be willing to be trained. They must also be able to communicate their thoughts on the balance well. Playtesting is more about identifying problems in as much detail as possible than trying to come up with solutions. Solutions are my job.
We are also looking for a Public Relations person in the American timezone. This person will have access to the internal build like a tester, but their main purpose will be to host community games and interact with the community on our Discord.
If you are interested in joining the team in one of these roles, you will need to join the DotR Discord and speak to a Public Relations person, or myself, Sovereign Echo.