Welcome there traveler, I hear you're interested in the latest news from the far North. Have no fear; I have come to sate your hungers for knowledge, so come with me and let's take a tour of an amazing place.
This here is Sovereign Hall, the center of the political nature of Luftahraan. It is here where the Sovereign, the martial leader of Luftahraan and effectively its king, resides. But wait, there's more! Not only does this majestic piece of stone have statues and banners, look at the top! It has a fucking ballista; that's right folks!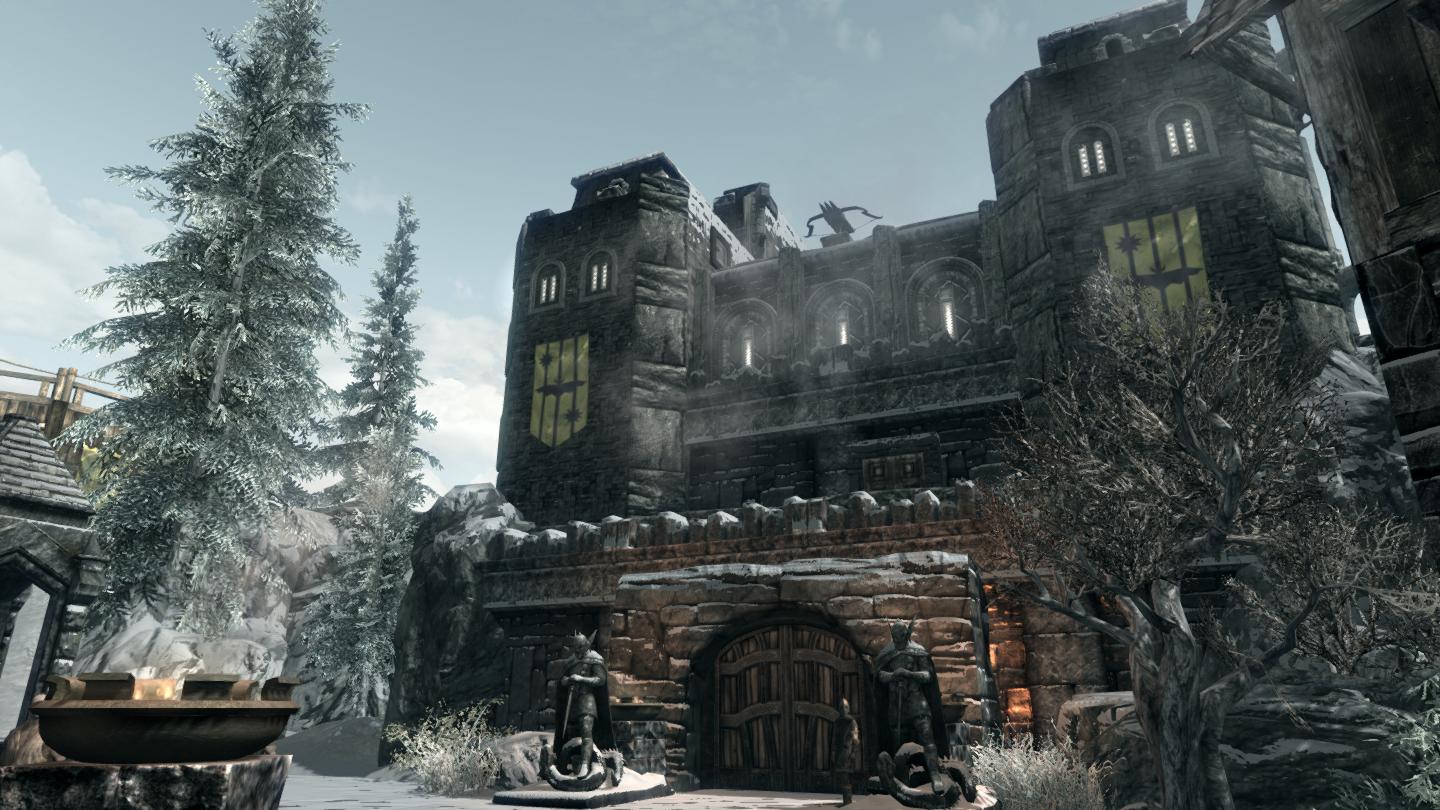 Let's carry on and enter this hall... And wow, what is that! Is that... that's bread! And food; oh man do I love food. This is the grand dining room of the Sovereign, where he entertains his guests and associates. Here he enjoys countless bounties from the sea, delicacies from far off, and perhaps the juiciest and most delicious meats.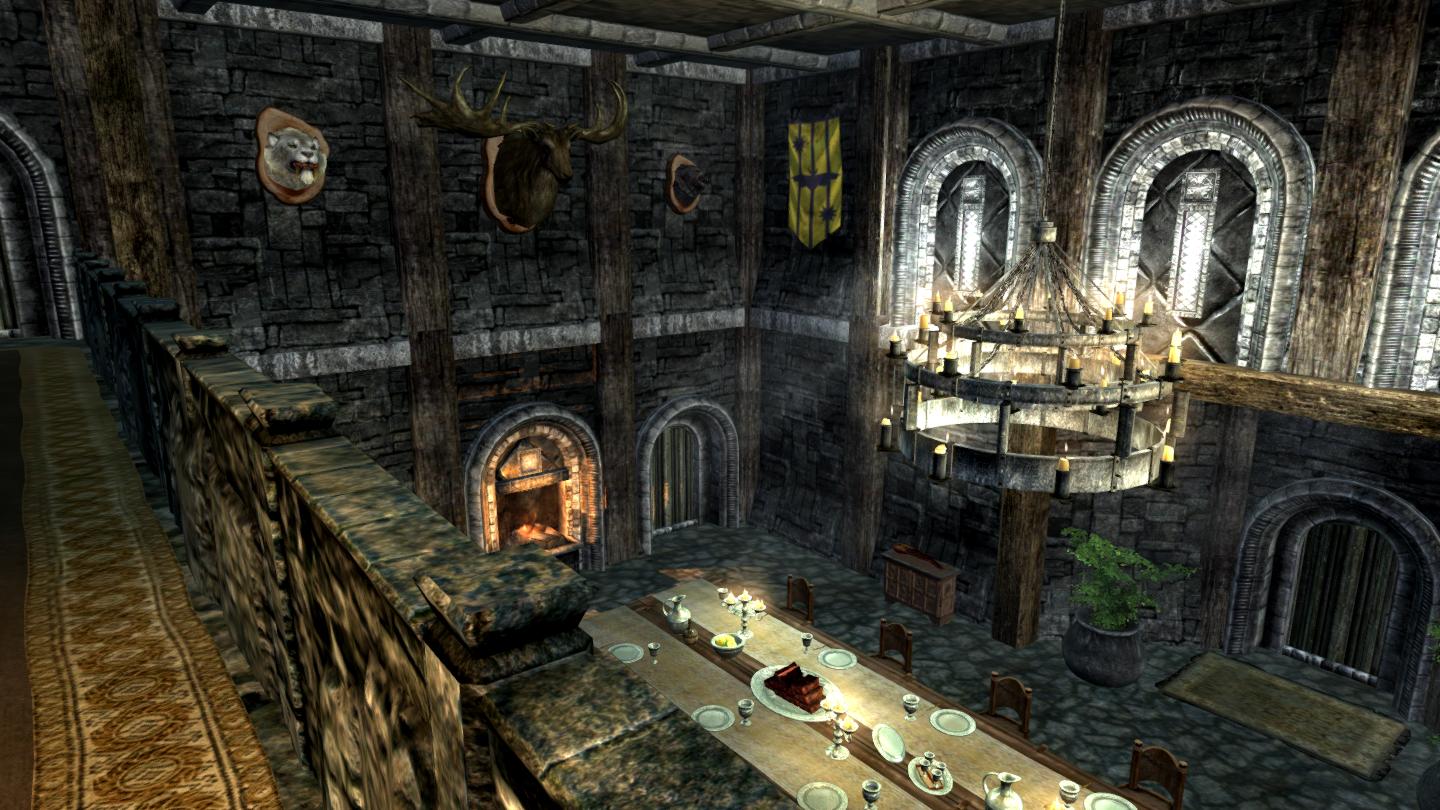 Now let's enter the throne room. Over there are some banners. The banners have some significance. The banner with the bat is the symbol of House Ahraan, a noble family that has claimed the title of Sovereign for the past few centuries. The banner of the tower is that of the city banner.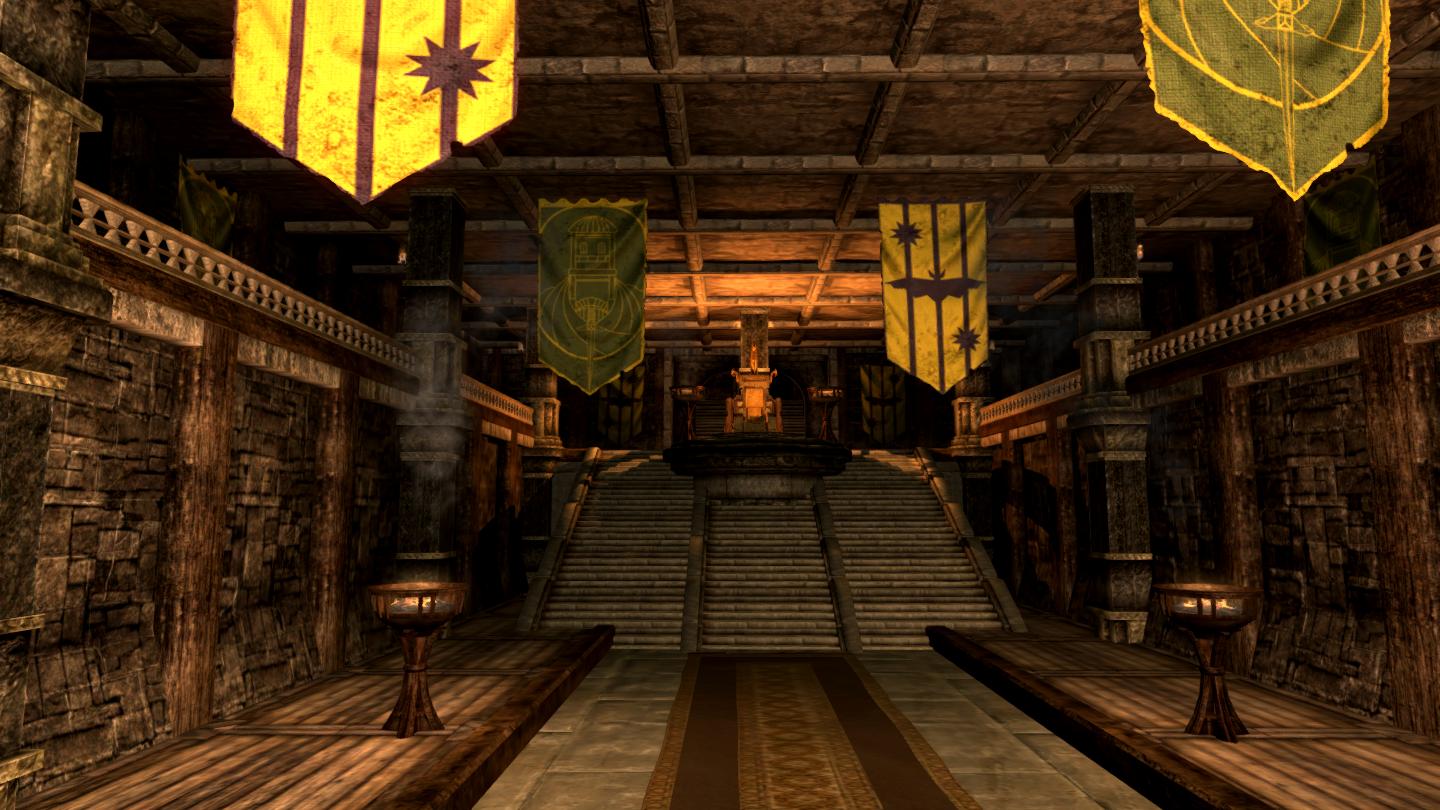 And that's the Sovereign's Hall, the majestic house that resides upon the sea. Can it be yours? Probably not, but if you send me a good $60,000,000,000 dollars, then yes, this wonderful, prime spot can be yours! Hope you enjoyed this weekly update, and keep looking forward for another update next week.
If you have any questions, please check us out on the forums at Luftahraan.com or send me or any editor a PM.