Hello everyone my name is Sára. Here is a very poor try to write a decent article.
First thing I want to say, that I'm sorry for any grammar errors and this type of stuff.
I sometimes stuggle to find the right word or write a understandable sentence in English. :p
In this article I will show you some gameplay / combat enhancements that you are going to see in Lost Industry 2.
We wanted to improve the graphics as well as the gameplay.
But this is a Half-Life 2 based mod so we are trying to keep the mod as much friendly to the vanilla game as we can. We want to enhance but not make a next Battlefield game from it.
All the weapons got a HQ texture as well some lightning enhancements.
SHOTGUN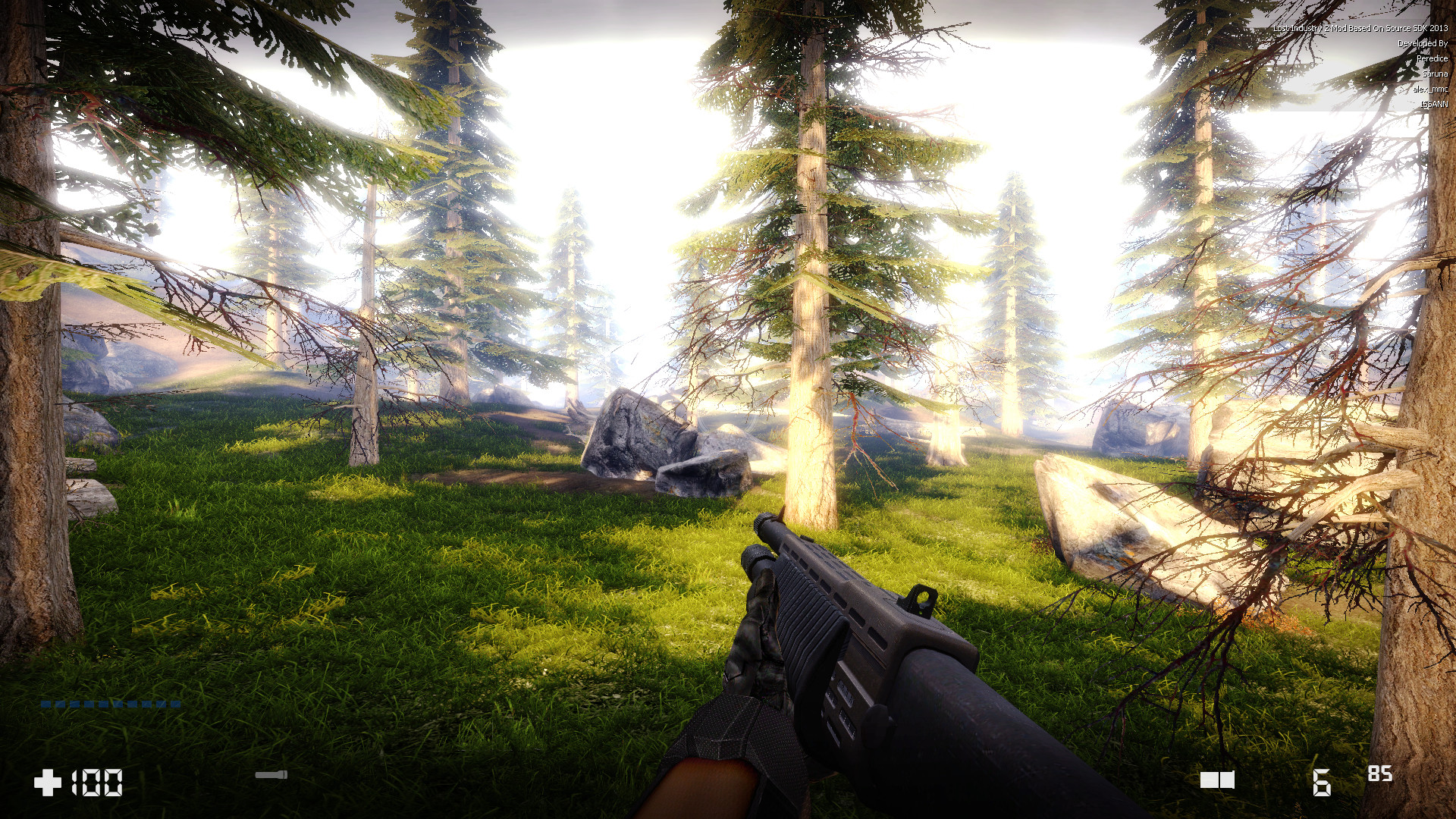 SMG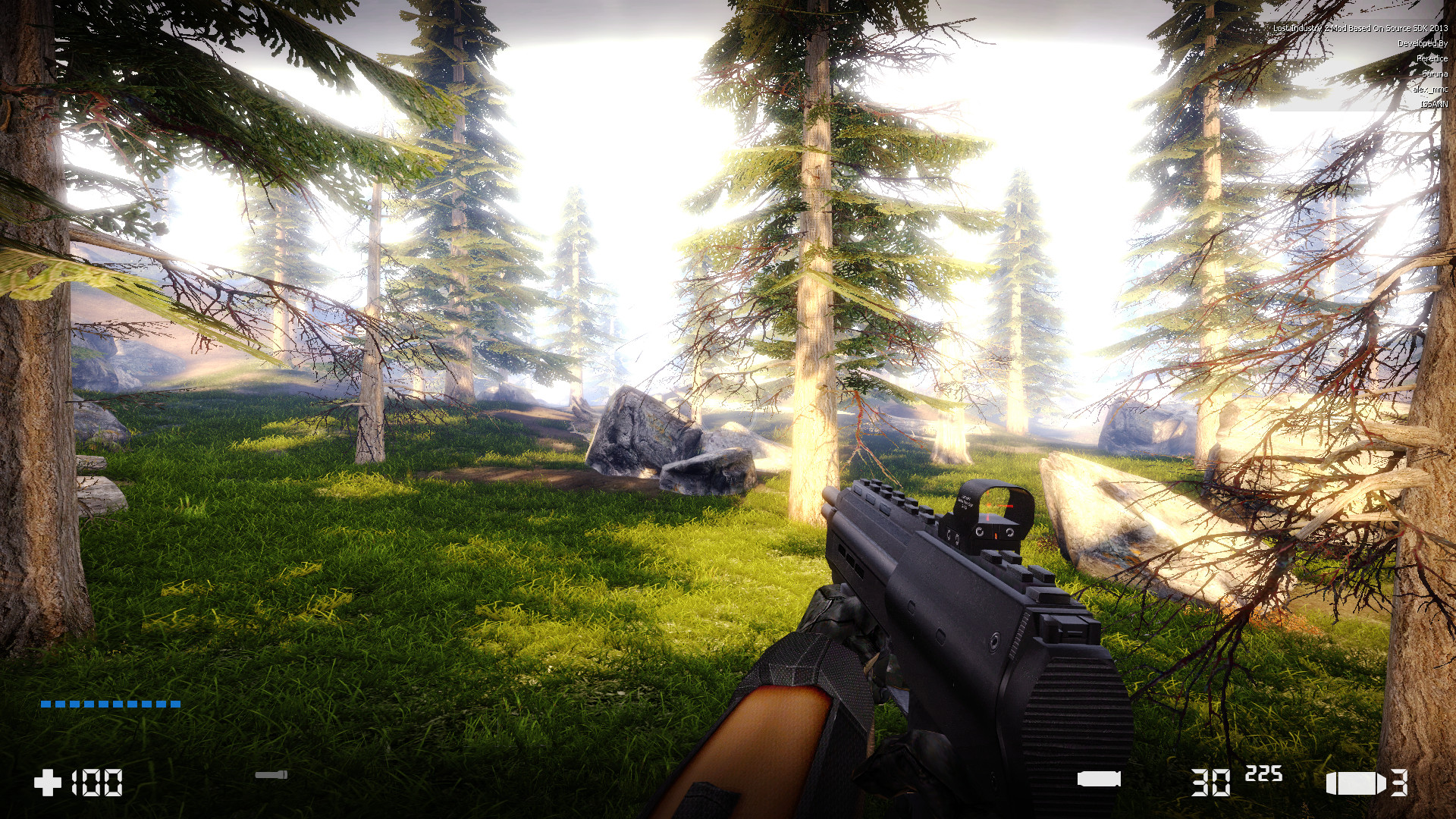 .357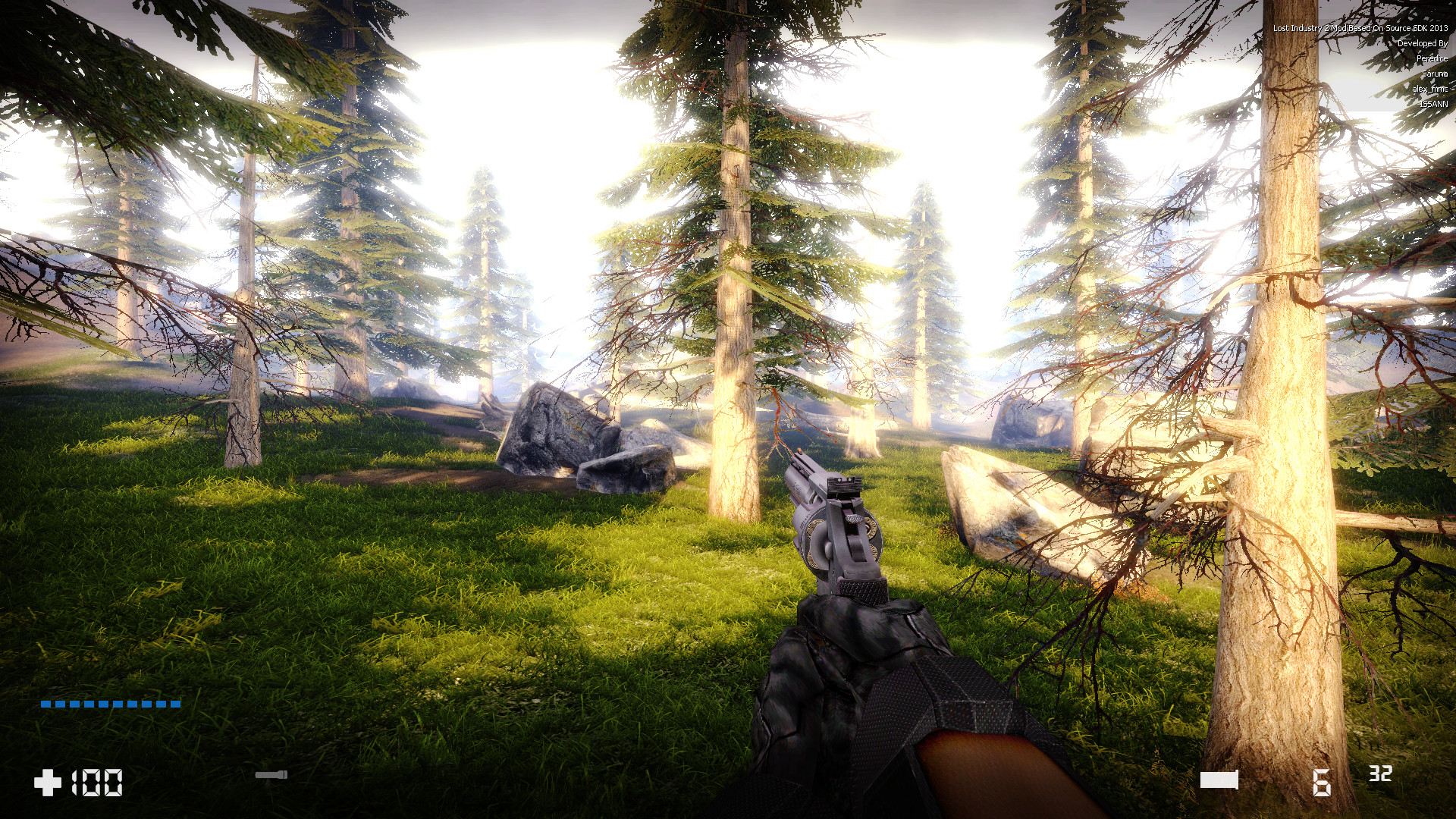 NOTE: This is a test map. It is really overbright and it's not going to be featured in the mod. But a similiar forest outland is going to be added.
Crossbow has a more scope detail. Also when you zoom, Gordon now uses the actual scope of the Crossbow instead of sticking his neck forward and pretending he zoomed :p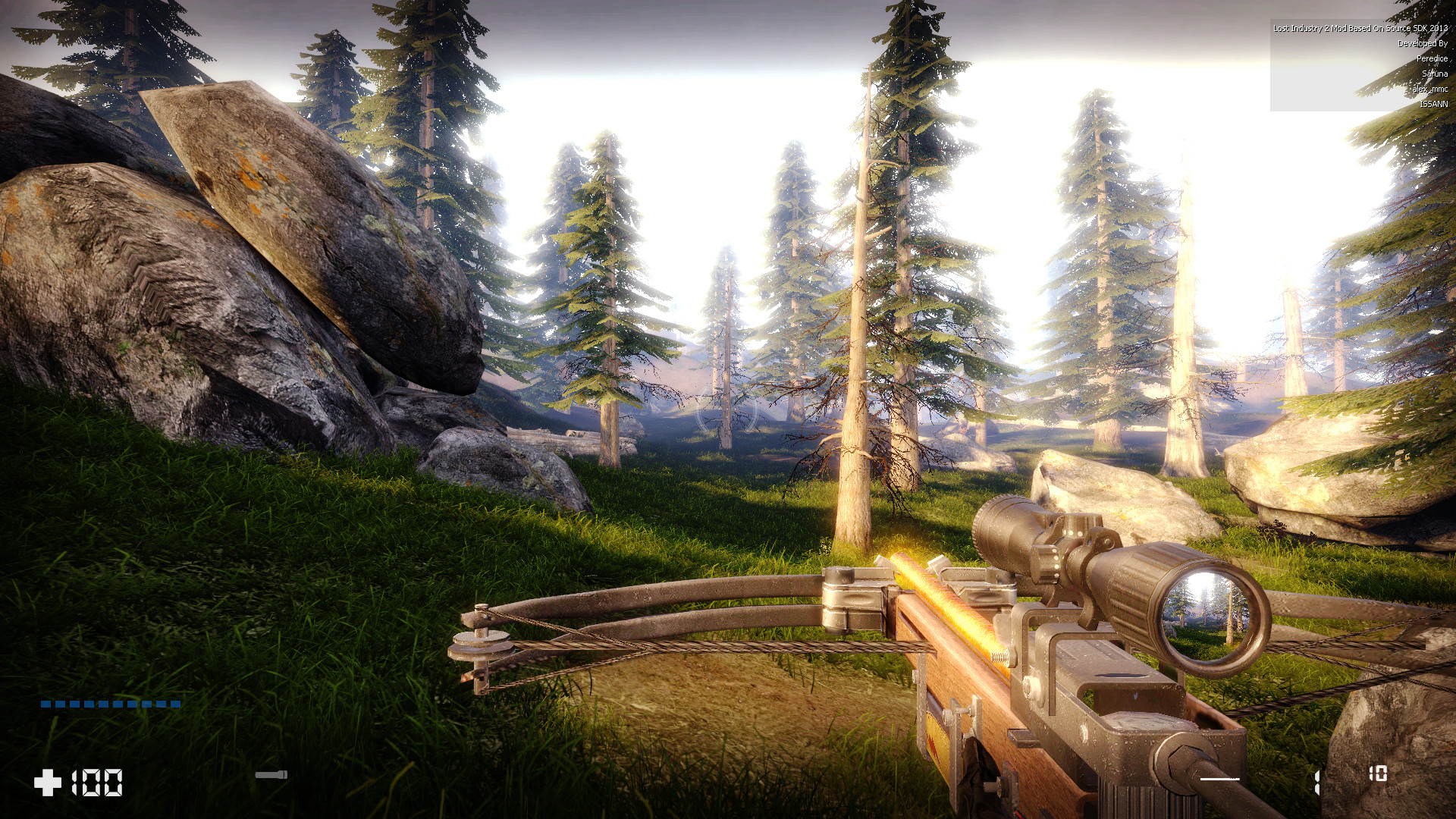 Crossbow Reticle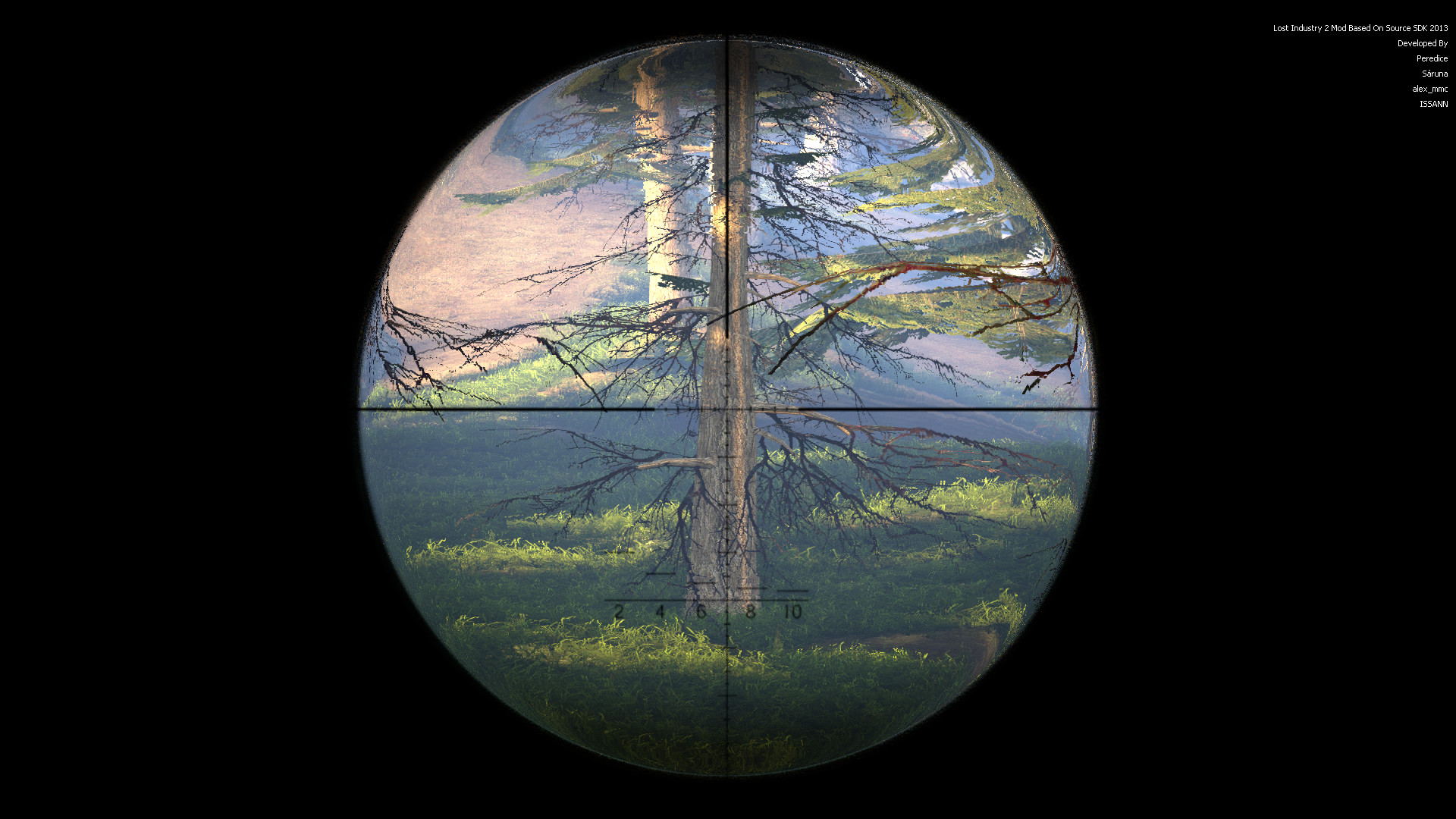 Lost Industry also adds a new "Focus" feature as we call it. We wanted to make ironsights for the weapons, but as we said we want to make this a lore friendly not a next Battlefield.
So instead of forcing the player to use the ironsigts to even hit something we added "Focus"
That allows you to focus in that will make your weapons shoot more accurate and you will see your target a little bit better.
If you want to play without it you are fully able. Focus gives you just a slight accuracy improvement to slaughter your enemies.
Here is a image of the spread when Focus / Not Focused
But this spread is a very big overkill and its not final. Its only to show you :p
Bullet Spread without Focus (on the left), with Focus (on the right).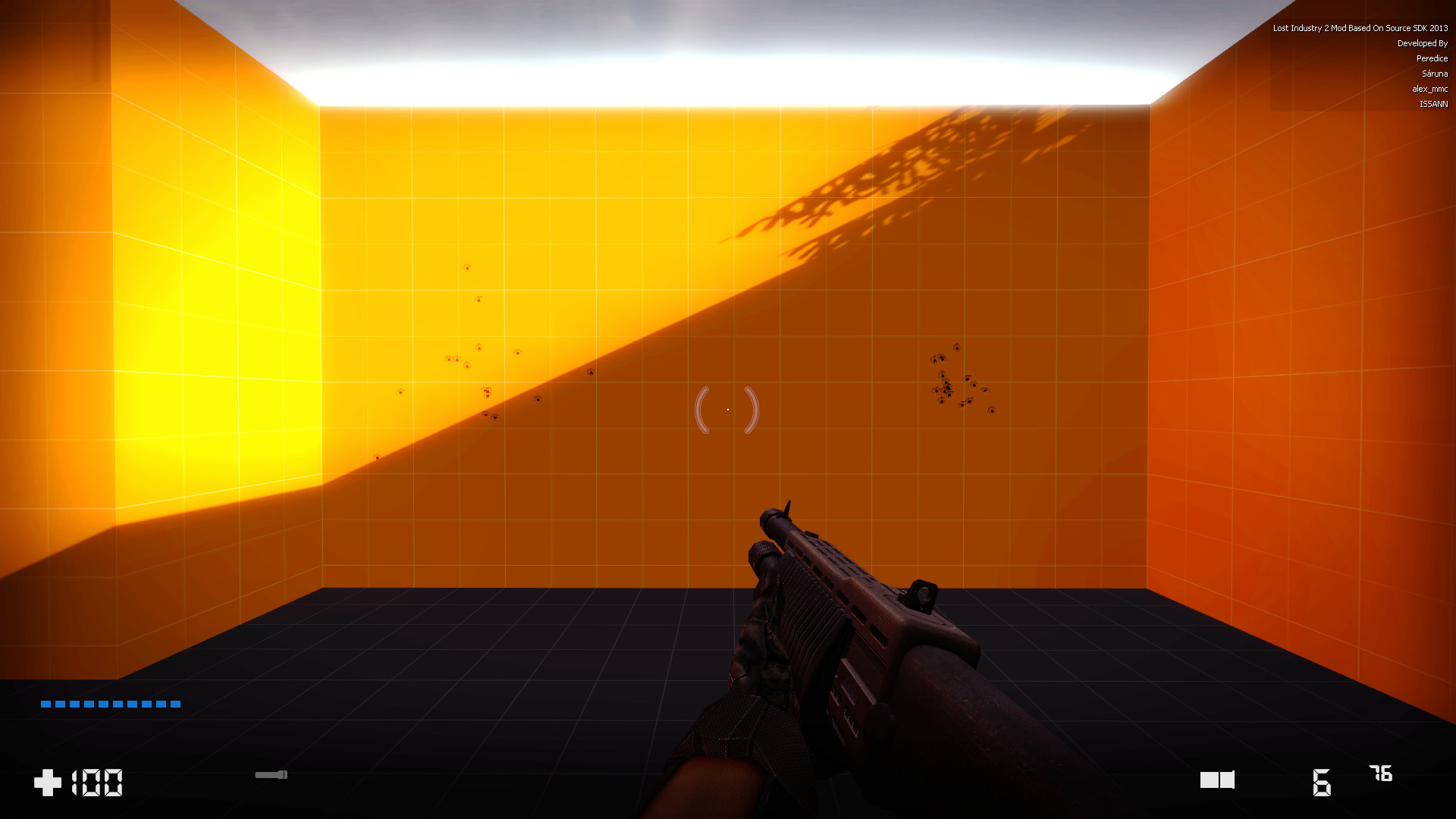 Some graphical improvements happened as well like.
New dynamic shadows that are rendered in real time and are getting casted via the skybox texture. The shadows are dynamic so when object moves the shadow is going to update as well also the shadows are way better resolution than the old source has. Counter-Strike: Global Offensive has a very similiar shadow system.
Here is the shadow preview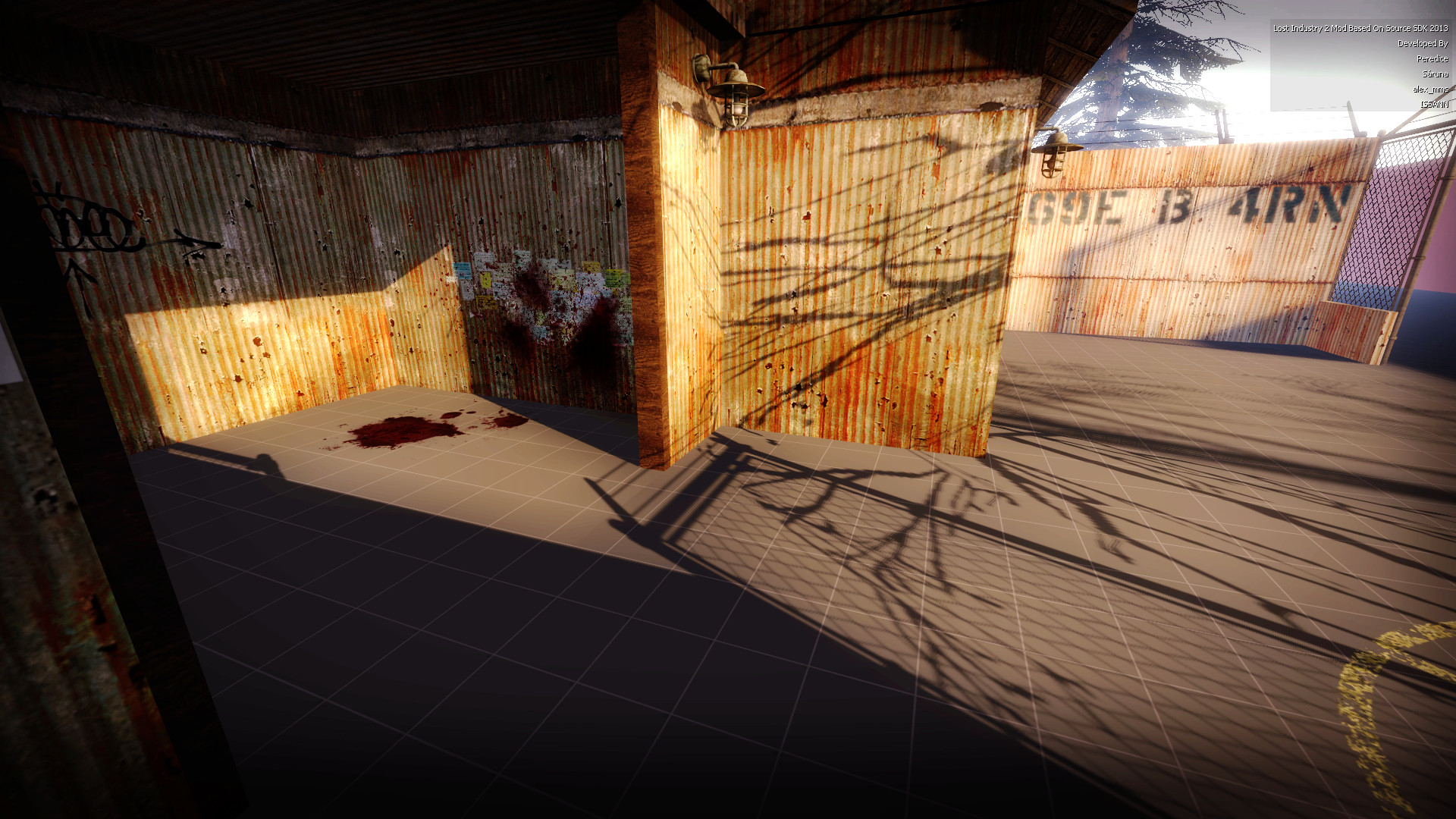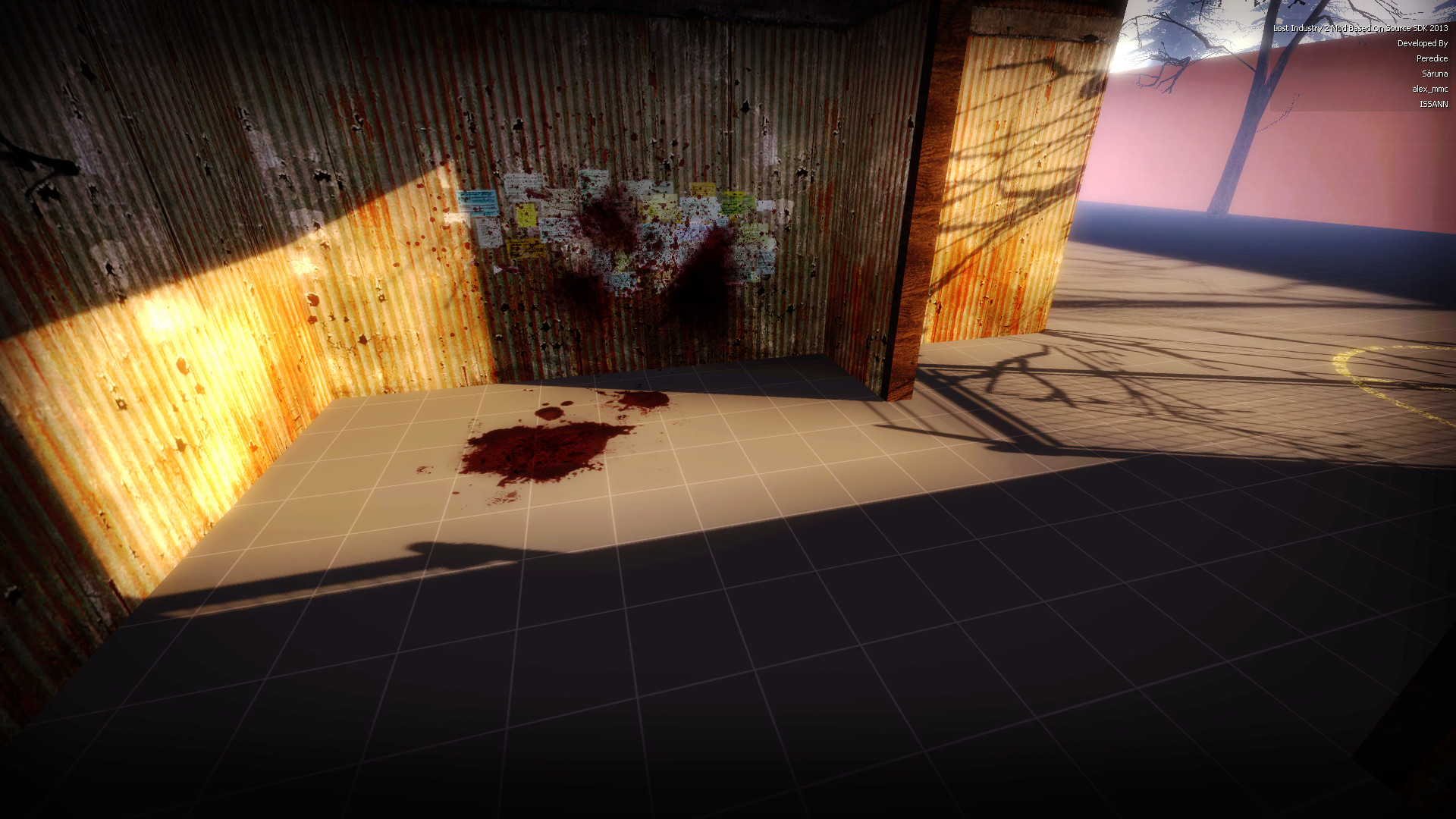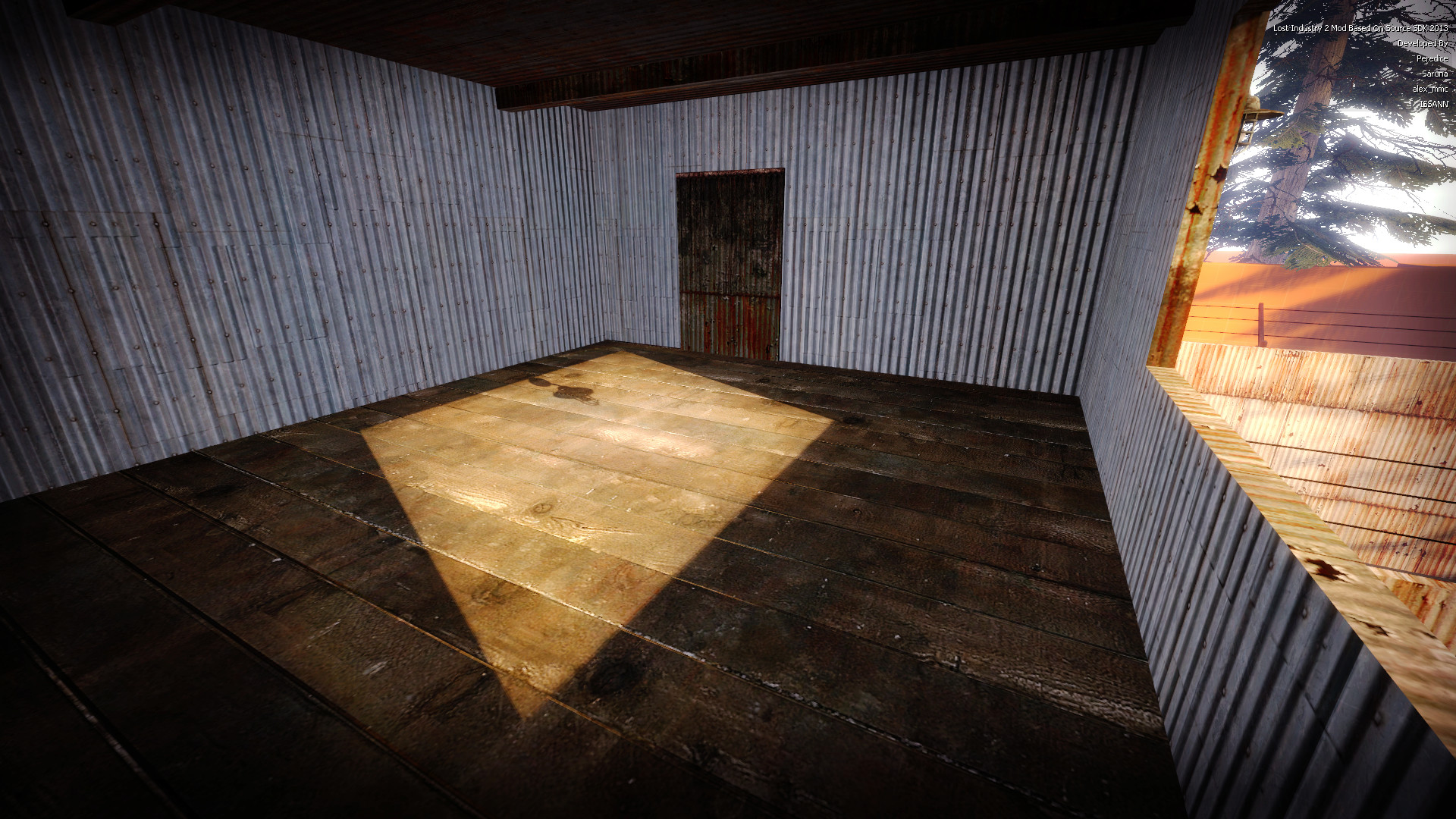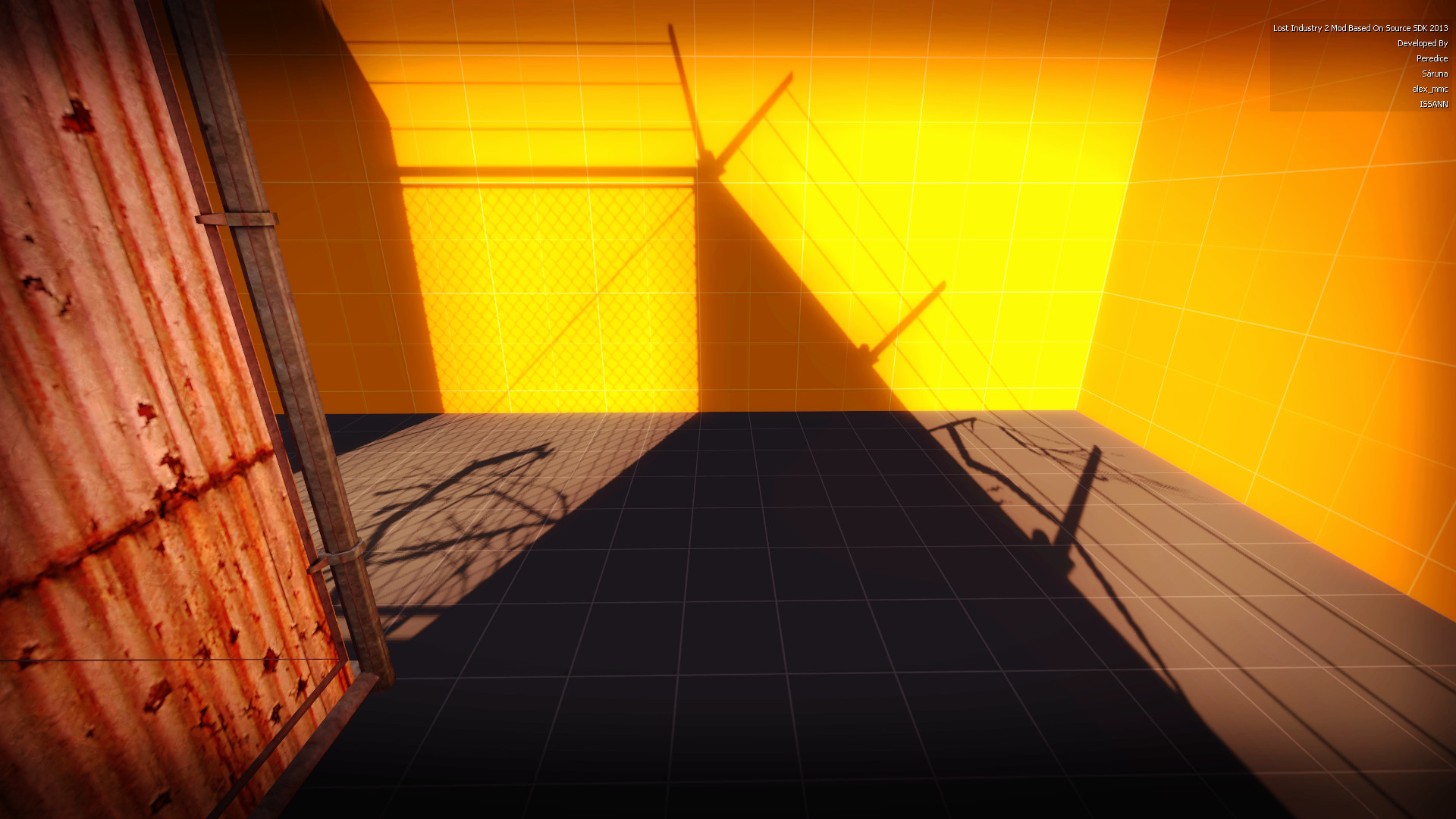 Some general effect enhancements to the sound or the visual FX, And some texture improvements.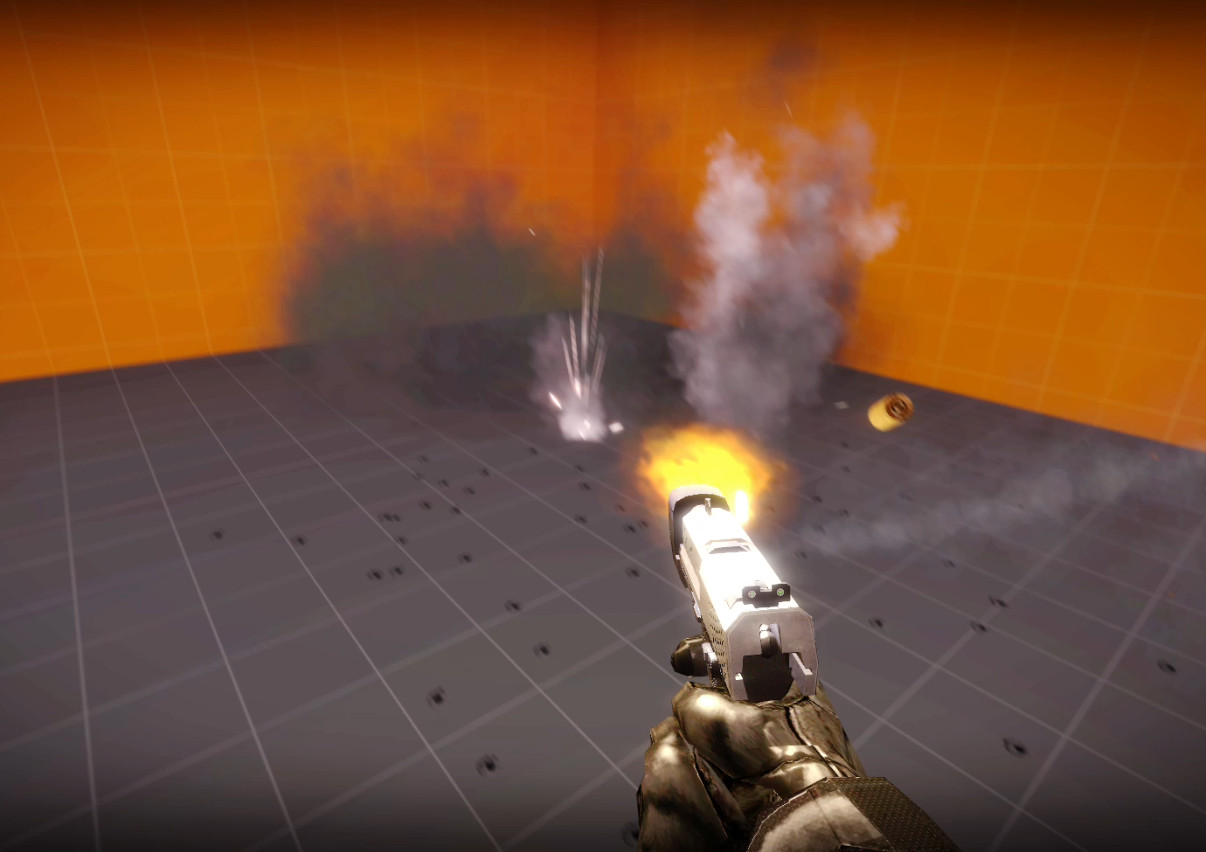 And more...
We are working every day. How much we can to bring you this game. We also hope you like it so far!
I will be very happy if you write something in the comments or give some feedback! :p
Im sorry if this was very boring to read but i warned you at the top :p
Thank you all!
Until next time......
~ Sáruna