Gridlock
For the past month (and a few weeks) I've been secretly working on an entry to the Natural Disasters competition on L4Dmaps. The rules are simple, create a map with 2 natural disasters. A new addition to Prospect is prominent mapper "Lou Saffire" who is also a co-host on The Saferoom Podcast. We decided to team up and create an exciting map featuring earthquakes and lava flows set on a sprawling freeway, a month later and we have Gridlock!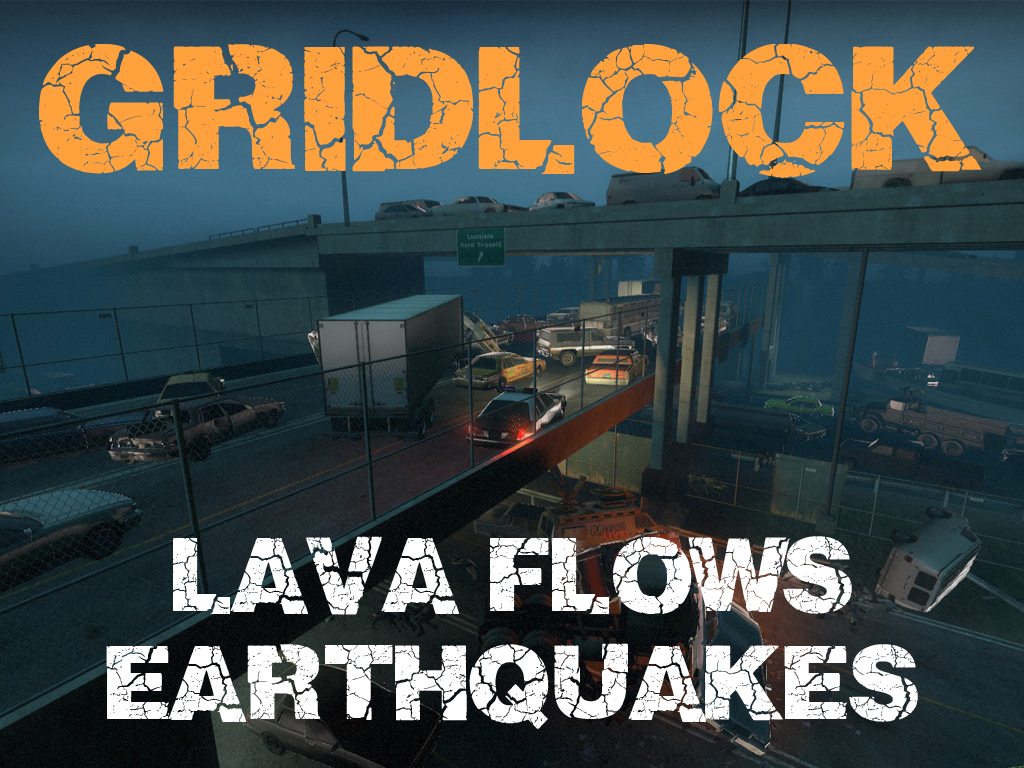 Along with that I also had a cataclysmic computer meltdown which took me out of action for a few weeks, this is why Life's a Beach updates have been thin as of late. Gridlock releases at the end of the week, close to the deadline of September 1st. At that point we can fully focus back on Life's a Beach and with Lou on the team, step up production!
In the meantime you can check out Gridlock's:
Moddb page
L4Dmaps page
and teaser trailer!
Jay - custom survivor progress
Rest assured we have still been making progress in some areas of the campaign with PappasKurtz making great progress on Jay, one of our four custom survivors. Like Ryuji he's constructed out of custom assets and pre-existing sections of survivor meshes which are in turn edited and re-textured to create our characters.
He is working in-game but requires face rigging and re-texturing, the screenshots below show the stage he is currently at:
EDIT: Photobucket seems to be having problems, you can still check out shots of Jay in our gallery at the top of the page. Hopefully I'll have this working again soon!
As you can see we used Ellis's torso and arms, adding our own accessories on top. The next step is re-texturing,
check out the concept art
to see what we are aiming for. We had to abandon the original hair design we had during the concept stage as it was proving difficult to model accurately however we found this hairstyle to be a fitting alternative.
Due to my computer crash it's taken some time to get things back in order. I will aim to have a video of Jay working with custom dialogue in the coming week
Pappaskurtz is already making headway with the next character, Kelly. We will strive to have images up in the coming weeks, I can't give a definite date but keep checking back!
---
That's all for this update, please do check out Gridlock and if you like what you see, play it! Gridlock will be released close to September 1st so add it to your watchlist on Moddb or L4Dmaps along with Life's a Beach!
---