What a wild ride, let me say first! But this journey is far from over! Legends of Middle-Earth has has a fantastic year, probably its best in many years! 2019 has brought LOME closer with its community, and other mods, the discord server has grown, and the amount of people watching after the mod has not stopped! To everyone showing support for the mod, you have my thanks! So what's next? Read on, but first -- let us look back together real quick with this short video about LOME.
First and foremost: LOME 5.0.3 shipped with a lot of bugs. So many that for most players, the game couldn't run. This has been semi-officially patched if you participate in the Discord. There, separate files and hotfixes are posted rather regularly. If you would like to be apart of that, go ahead and join in! I am hoping in January that a new 5.0.4 version will be posting. I am entirely aware that in the previous article I wished to move away from massive patches, but 5.0.3 was unfortunately not quite there for release. 5.0.4 will feature further re-models, bug fixes, and even a few surprises...
2020 will finally be wrapping up The New Shadow campaign. After a lot of work/re-work, a fantastic, and challenging campaign of more than 10 levels will await players ready for a brand new adventure. The campaign has a full voice cast, and more than 150 "scenario" models, and even more unique animations. While the player will primarily play the game from the perspective of Gondorians, a vast amount of variety will be featured, including fleshed out Easterlings, and Orcs. Surprises, twists, turns, mystery and action are just the start of this adventure.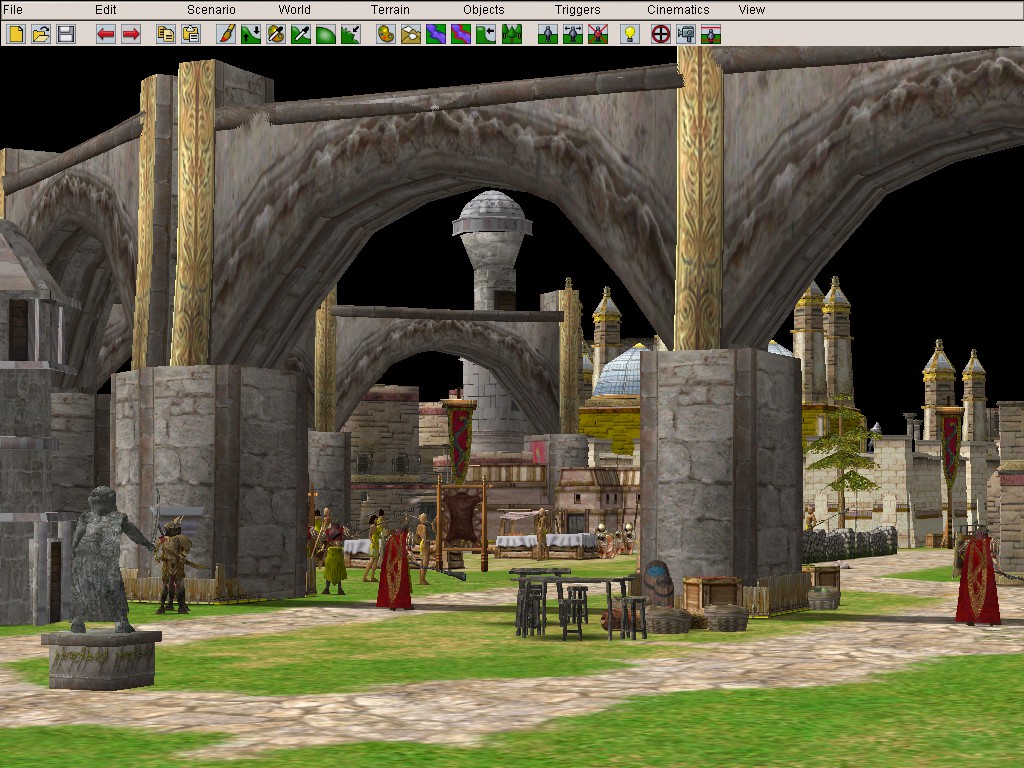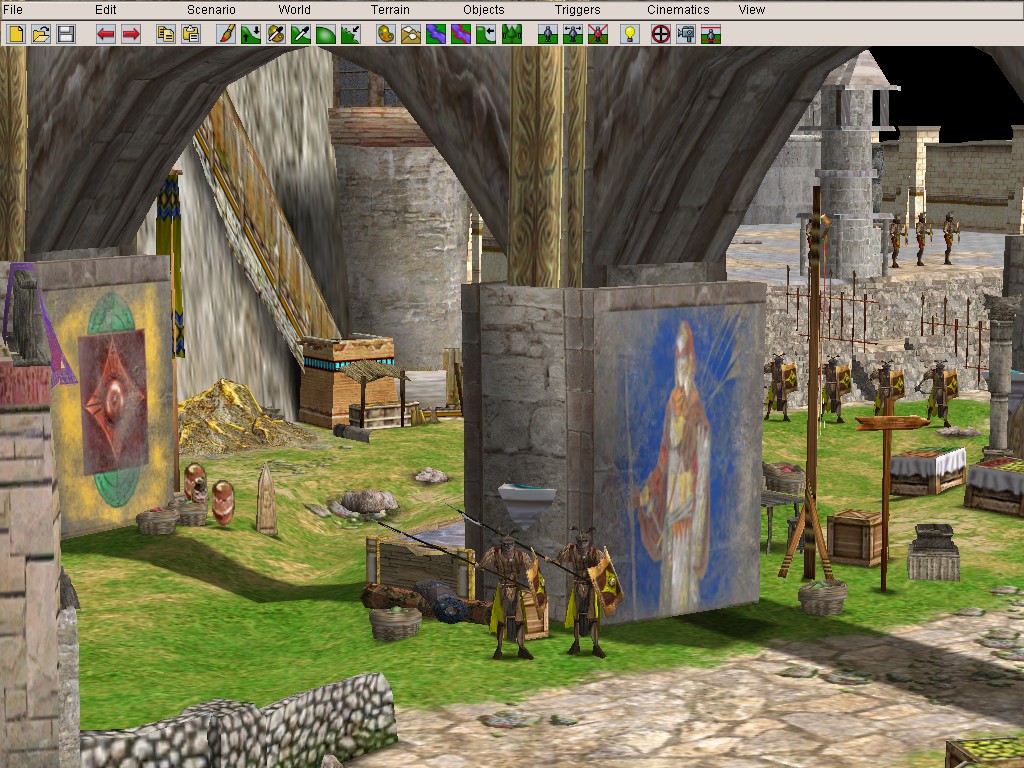 In-game shots of the Easterling City of Khand... What awaits the sprawling city?
Even more rebalances for Single Player Random Maps! This includes fine tuning units/civs, and AI tweaks! I never stop fixing things! Rohan is receiving even more work, as the last rebalance still wasn't quite right. Heroes are also receiving some strong buffs. A large problem with many of them is that they are killed, and usually lost, as they must be retrieved. Many heroes are receiving HP regen buffs, and armour increases to help them be more independent, and survivable in the field.
Orcs are being heavilyfocused for RM balance. Orc units have been hit down in damage and cost, which makes them more amassable, but not as strong overall; this makes the buffs given to the Uruk-Hai/Easterling/Haradrim they garner in the mid-game a more reasonable avenue to funnel your focus, instead of having this weird, mashed up army of ineffective louts (most of them have also been re-modeled as well).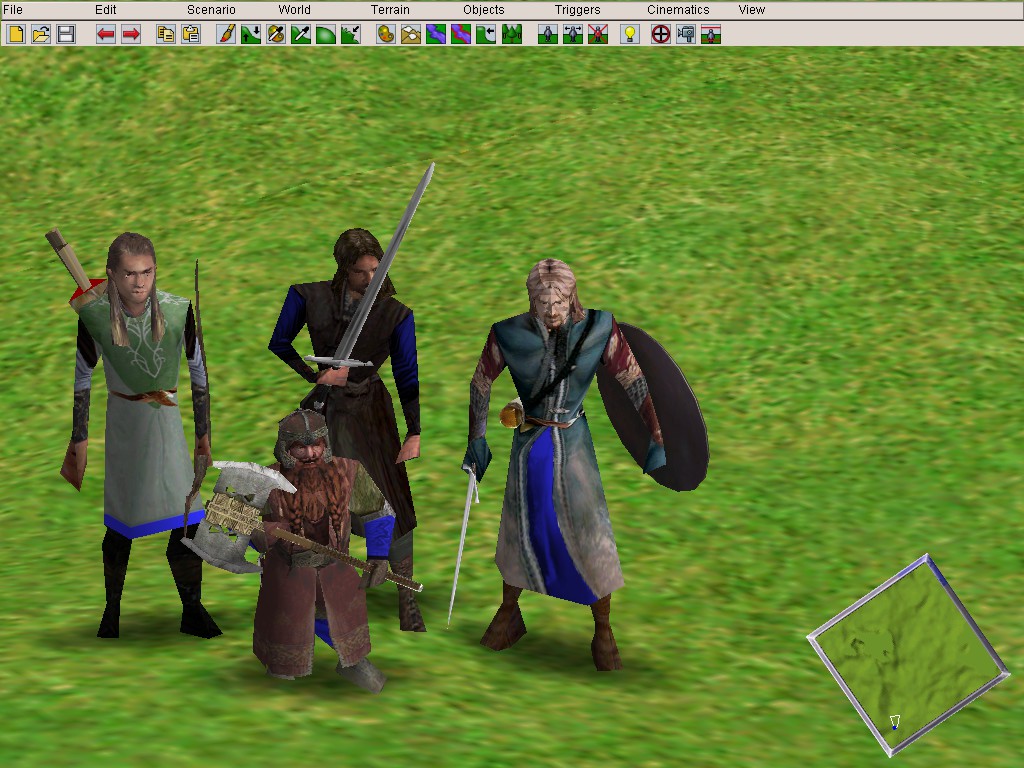 Some of the in-game Fellowship models, which have an array of unique, circumstantial animations, like "wounded" idle/walk animations
Have a wonderful New Year Holiday, everyone! And keep an eye out for the new updates! Remember to also check back in by April for the upcoming special Easter event. If you are in the Discord, there will also be a special stand-alone scenario being released, a quick, short scenario based on a story from the Silmarillion. Thanks to one and all!