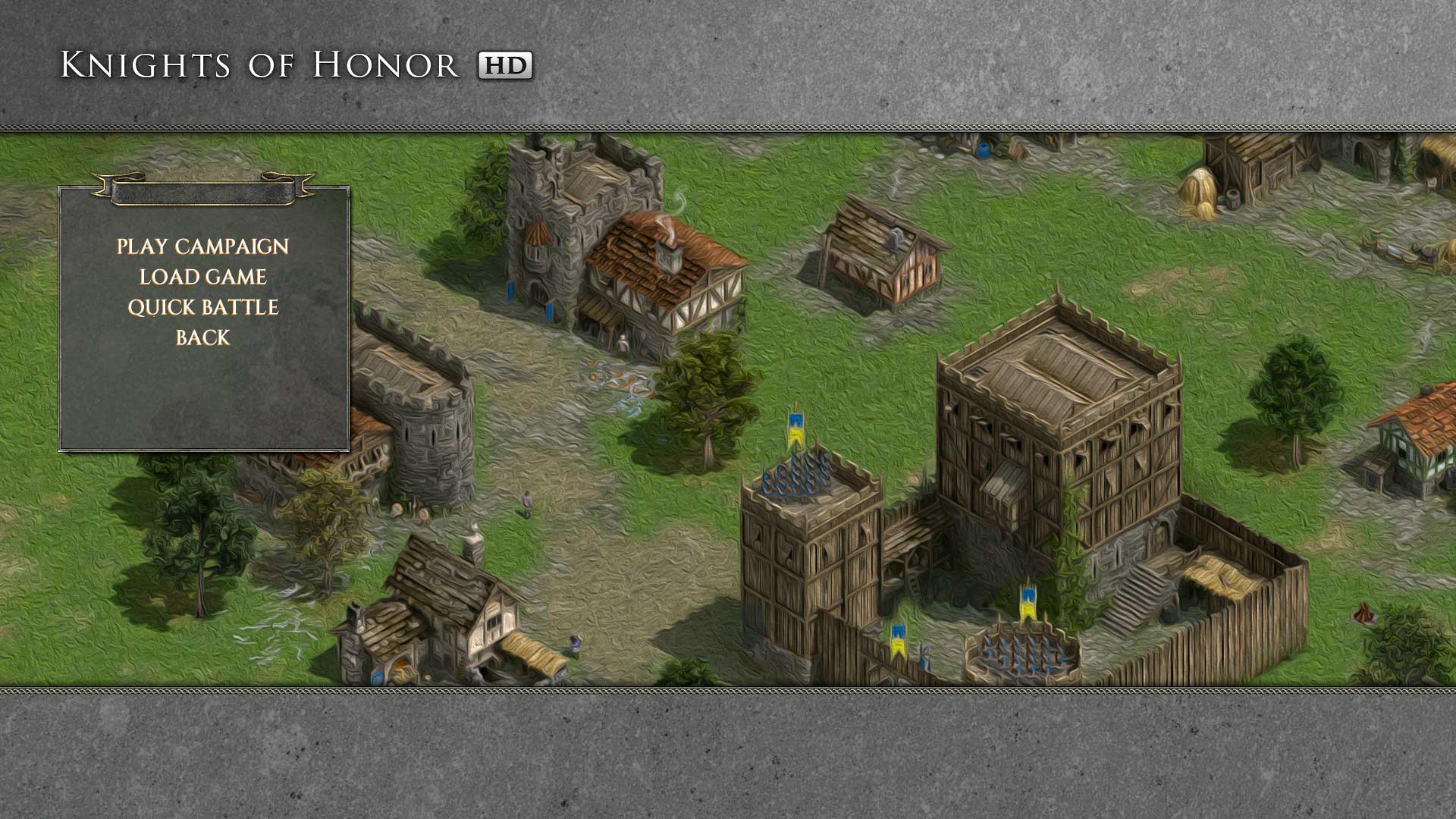 Mod Description
This mod is a union of mods on Knights of Honor. It's compiled by Gazatus but includes many many features done by other modders. Even if this pack is the sum of a lot of sleepless night and hard work, you can still feel the vanilla game experience or get a entire new game. Indeed an installer is here to help you customising your game without any compatibility issue or modding knowledge. Just Plug and Play ! Available in English, French and German !
Some truly excellent work has been put into this mod. The last edition has put on the finishing touches of this beautiful and thorough HD remake of a classic medieval strategy game. Without completely shaking the foundations of the original, this mod has in my view made the game into what it was always supposed to be, and has brought fresh new life into the game so that new players will surely enjoy this classic. This is an excellent example of modding done right, perhaps even at its best.

--- --- --- --- --- --- --- --- --- --- --- --- ------ --- --- ---
Mods Included and Changes
--- --- --- --- --- --- --- --- --- --- --- --- ------ --- --- ---
[HD Patch] Unofficial HD Patch - 1920x1080, 1680x1050 and 1366x768 Support by n64gamer and Menssie
[HD Patch] Complete support of 16:9 and new graphic card (Up to AMD RX and GTX 10xx Series) by Gazatus
[Ultimate Edition - Default] Short intro - replace Sunflowers / Black Sea Studios and EA logos by the game owner Crytek and the modders haven : ModDB by Gazatus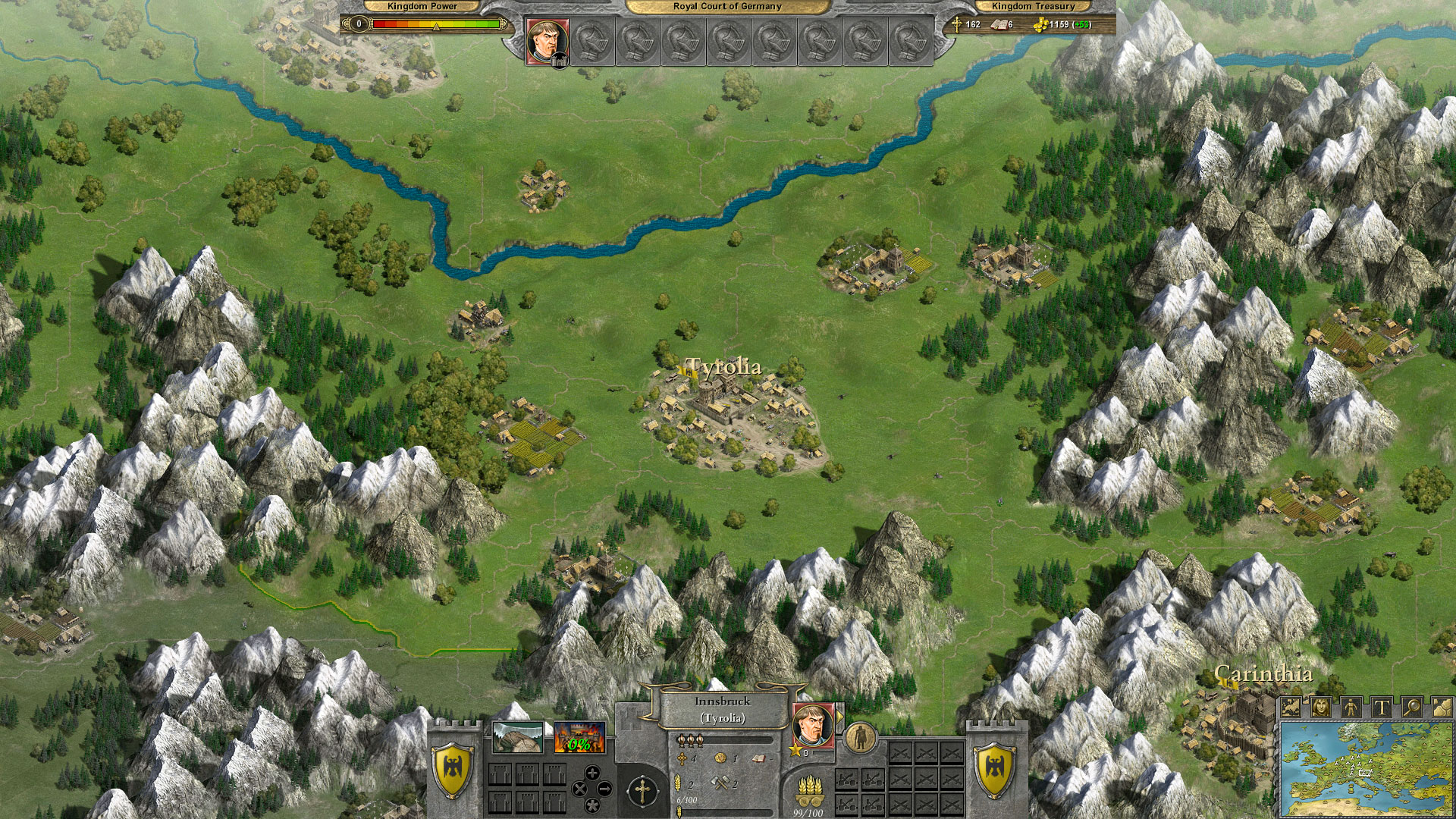 [Ultimate Edition - Default] + Add 48 mins of lorefriendly music (selected by Gazatus - from various artist in public domain)
[Ultimate Edition - Default] * change main menu music which was so repetitive by Gazatus
It's splited in 2 parts :

Economy Tweaks. The Ultimate Edition installer provides you the choice between 3 mods for Economy : Ultimate Mod which aims at making the game a bit easier in early game but harder in late game and Dusk Of Glory Director Cuts which provides the most "stock" feeling, it's adding many balanced buildings without any powerful bonuses or difficulty tweaks.
Military Tweaks. You can choose between 2 mods : Ultimate Mod which is based on History and difficulty/cost balancement.
I suggest using Ultimate Mod - Economy & Military. I've listed below everything that you might need to know :
The Ultimate Mod Economy includes Dusk of Glory 1.8 FINAL. It's 31 new buildings and 47 building upgrades by Feillyne and includes many unique tweaks by Gazatus :
Complete economy rework - early game is less anoying. Late game is harder. Many building bonuses have been completly re-edited.
Cutted content have been restored (new quests,new units and enhanced weakness, cost, kingdom flags and map border have been reworked)
Boost IA for city creation - now AI will be balanced between economy and military buildings
Rework quest system - for now there are 32 quests (list here)
Morale, religion and happiness updated to be less trivial
Marshal cost have been complety balanced, it costs a lot to have many marshal. It's now interresting to have a builder or a farmer - cost almost nothing and provides good bonus.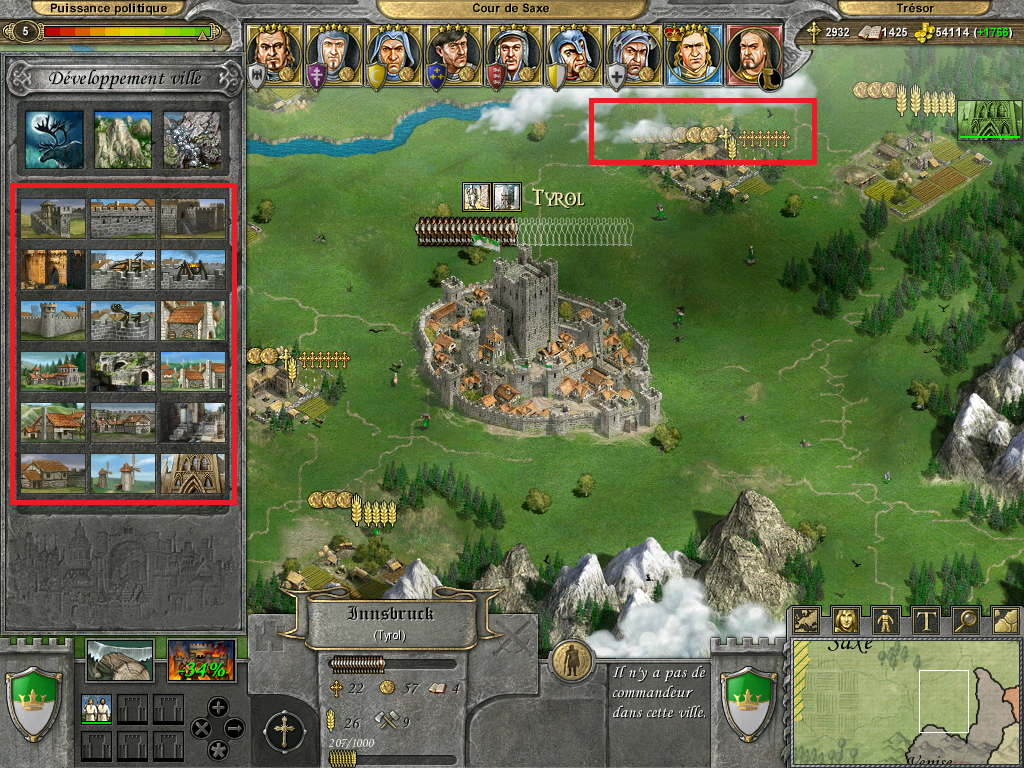 Dusk Of Glory Director Cuts includes Dusk of Glory 1.8 FINAL but remove every powerful structure which give a more "stock" feeling. No other tweaks have been included. Created by Feillyne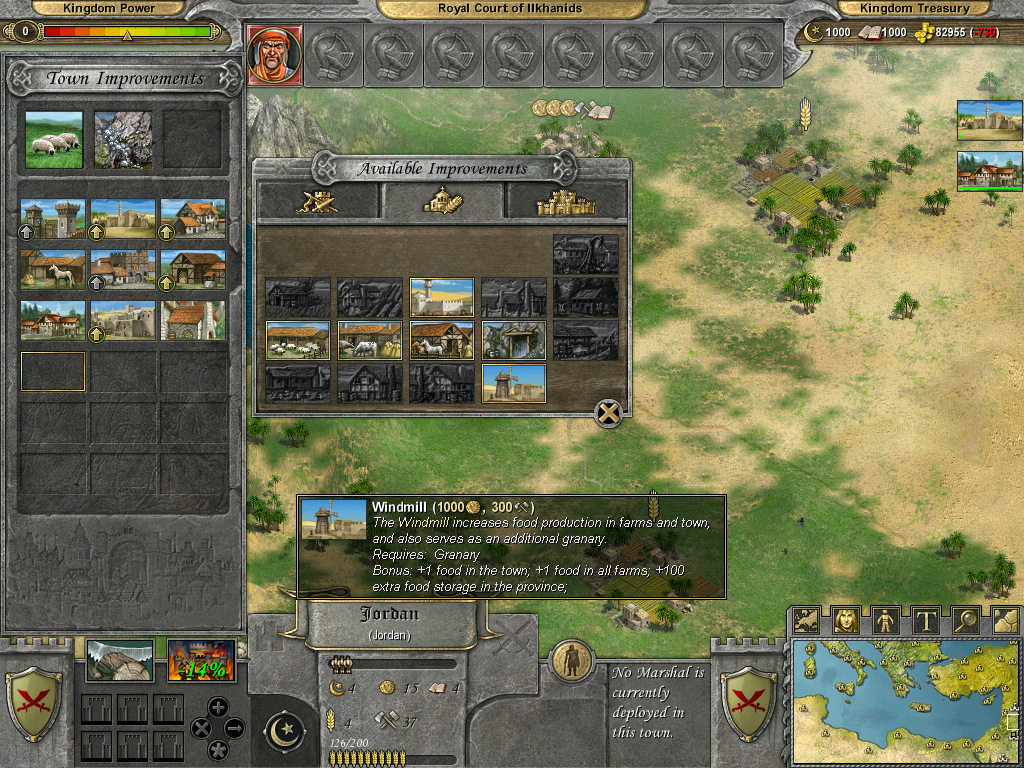 The Ultimate Mod includes :
Squad size balancing - no more x30 soldier for every units squad. Horseman have been reworked to form better assault.
Squad size multiplier : 2x ; 4x or 10x
Overhaul units weakness and bonus - Spearman have a morale bosus vs horseman, a the opposite horseman get easily killed by hallebard... Armor and Knights bonus is more effective. It's hard to kill a heavily armored solider now.
Morale overhauled - you can now have a game changer tactics such as focus low moral units, others will follow who retreats.
Add 4 new units - turkic units, cuman rider, war elephant, Druzhina (russian units)
Units are easier to make, AI will more often use elite units and will invade with more knights.
Realistic Crusade (LOT of units and Commander AI reworked to conquer faster and longer. It's a real challenge now.) BUG - Sometimes you will get your marshal stuck in crusade mode, just lose a battle to restore.
No change on country special units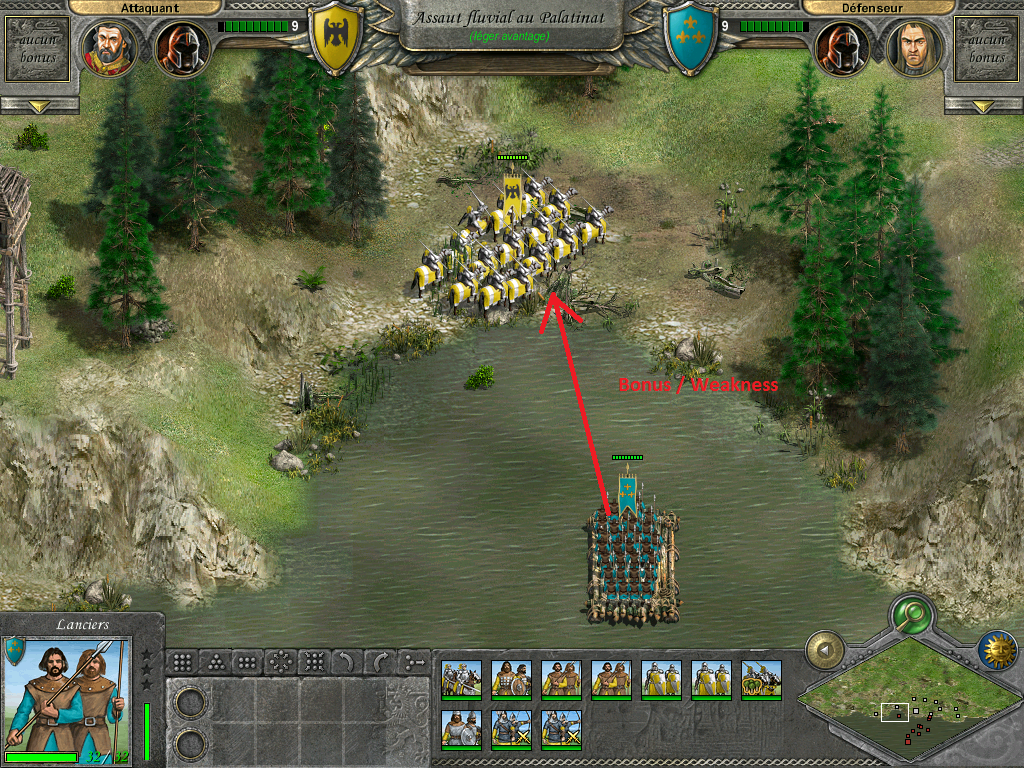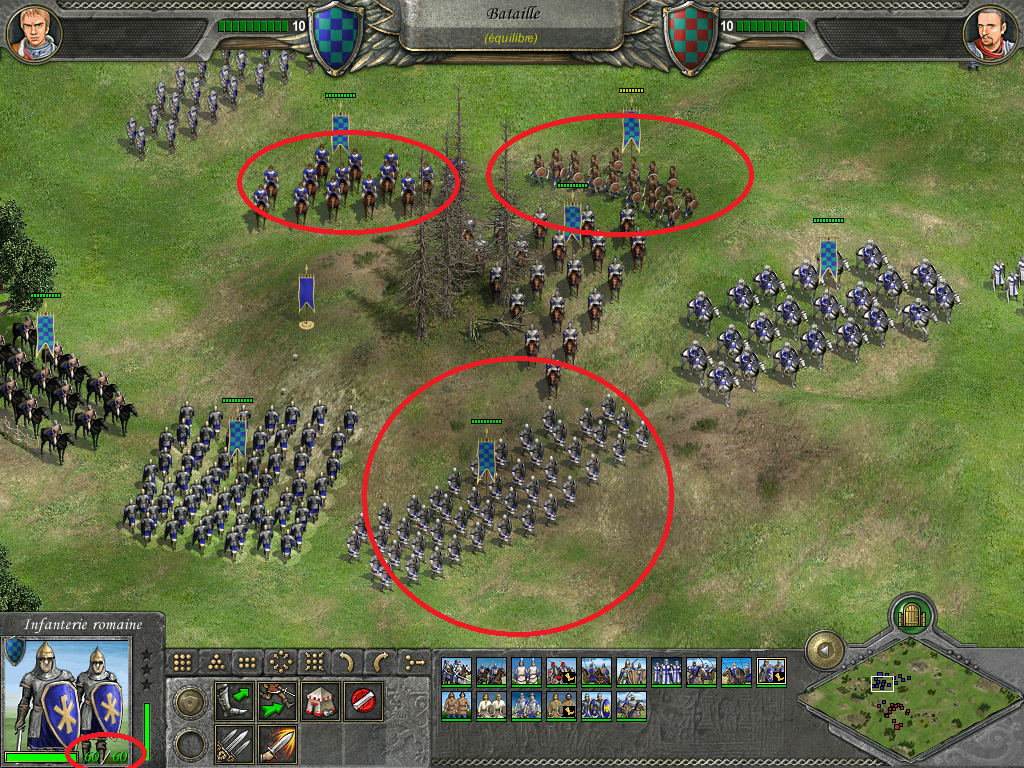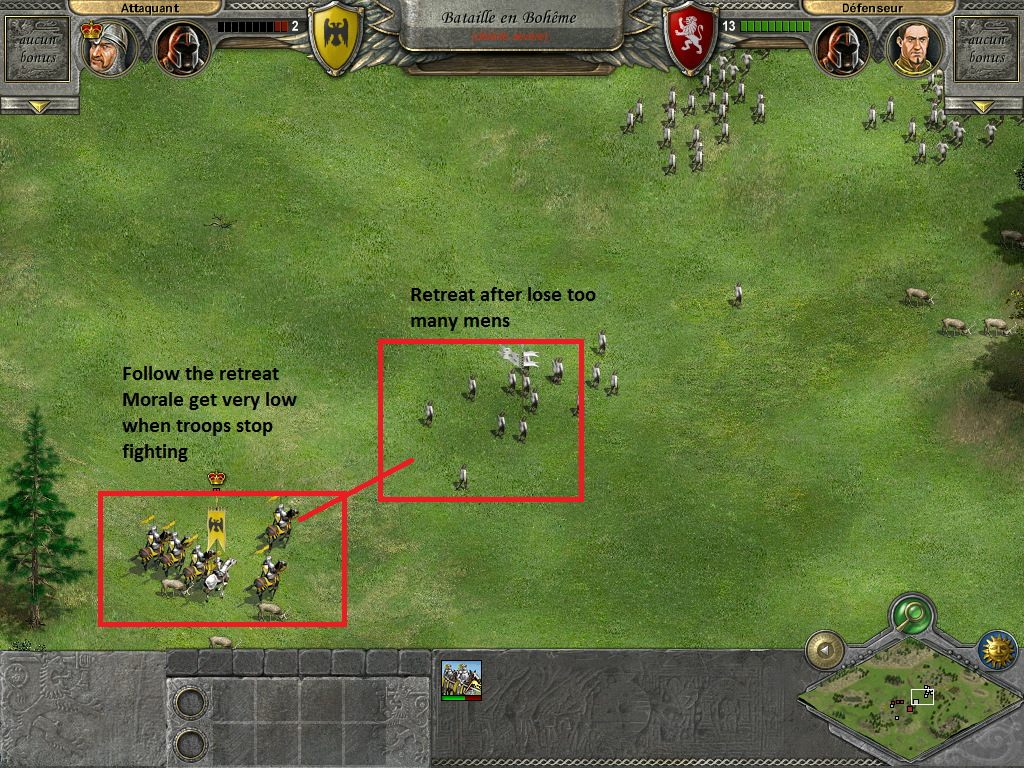 For more detailed list of changes see changelog.
There is a Hardcore Mod which is a multiplier of the AI gold income and an AI behavior redraw, it changes EASY / NORMAL and HARD Mode, please install this with caution, it's not fully tested and maybe unplayable !
Easy : AI get 500% Gold and is more aggressive than in regular hard - Much more Economy and Military check.
Normal : AI get 1000% gold and now create more elite units and use more fortified camp
Hard(core) : AI get 2000% gold and will make your life end.
--- --- --- --- --- --- --- --- --- --- --- --- ------ --- --- ---
How to Install :
--- --- --- --- --- --- --- --- --- --- --- --- ------ --- --- ---
- Download the last version here : Moddb.com
- Install the mod with the installer (very easy)
- When prompted install 2 unofficial patch for HD, the first will patch the game for HD resolution and the second one is here to prevent any error or bugs. You will be prompted to send me report, I only use these report to find issue.
IF THE SCREEN DON'T FIT TO YOUR SCREEN PLEASE RUN "Screen Bug Fix" UNDER YOUR APPLICATIONS SHORTCUTS (Start button > Applications > KoH) ! THANKS !
When you start the game, you'll see changes (intro, buildings, music, ... etc.)
Official patchs are included into the installer, work with Steam / Gog and DVD copy.
You assume playing over a legal copy of the game, this patch isn't a cracked version of the game, you need to have already downloaded the original content to play.