For those of you who want to voice out your comments, suggestions, and grievances about the Killing Floor mod, there is the FORUM that you can head over to share your thoughts. I have taken the time to add threads to start things off.
So if you feel the need to remark in length, then the forum is there for you.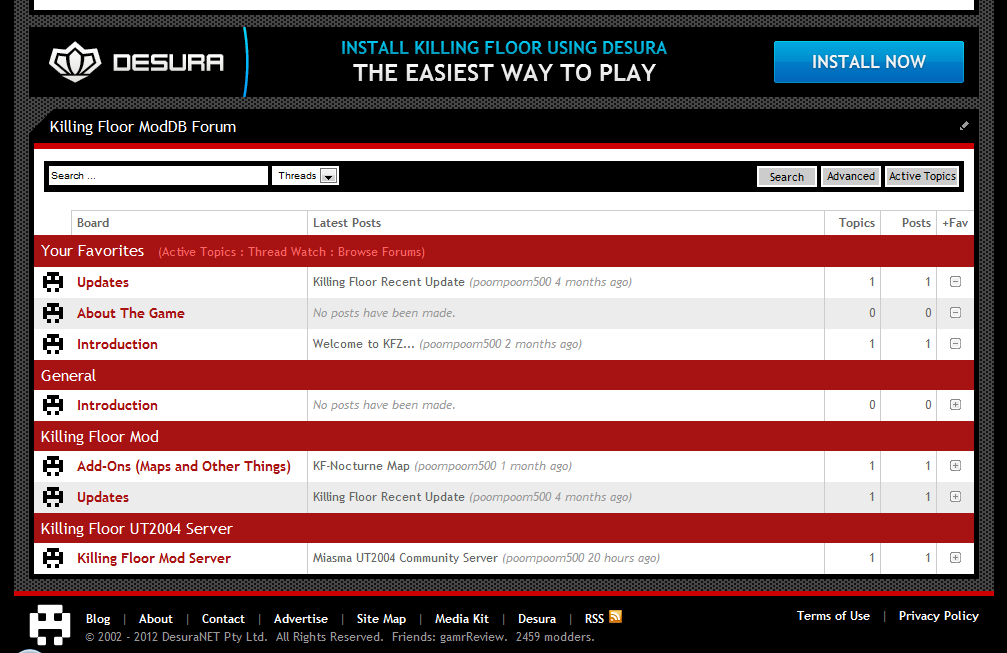 Also, you can share your maps you have made to the public to enjoy. Or you can join MahlooehDnM Killing Floor server (see below). As well as the other KF UT2004 Mod servers like Darkelarious Merc's Hell Zombie Mess, and/or [MiA]Raj [MiA]Zombusiness:
They are both good servers. Darkelarious server has some unique maps that you can try. [MiA]Raj server has the Friday zombie nights (3-5PM). Or you can come and have fun with MahloeehDnM KF server 24-hours, and have your custom maps uploaded in the server by the mere asking. Just post your maps in the forum and it will be uploaded. You can also visit MahloeehDnM Gametracker team forum:
Create a SHORTCUT in your desktop that links to your Killing Floor mod folder and just add the server IP in the end (66.55.154.46:7777):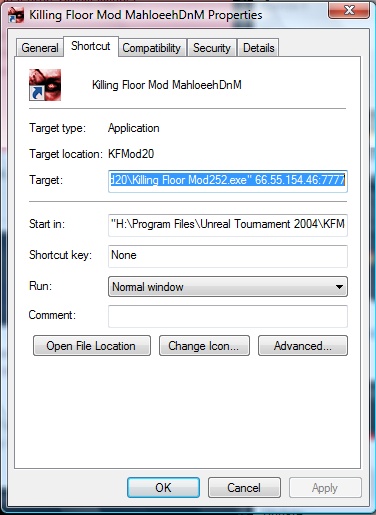 We will keep you posted on further updates.