So in the last news post I introduced Keys to the world and explained what it's about and what it's trying to achieve. This news post I will explain symbolism and how I plan to implement it in Keys.
We're not talking about any old type of symbolism, we're talking about symbolism of the arts.
---
Now as we all know the Meridian-Webster Dictionary defines symbolism as a noun and that it is: the use of symbols to express or represent ideas or qualities in literature, art, light bulbs, internal combustion engines, etc.
---
Apparently Wikipedia thinks this is symbolism: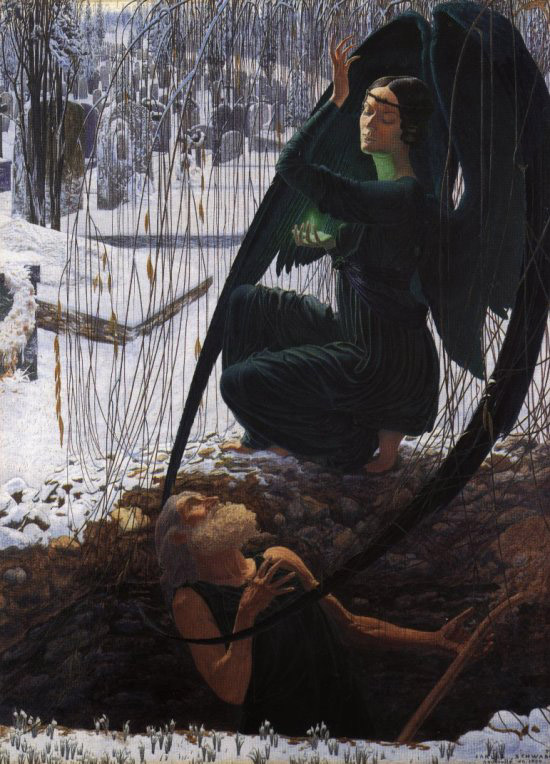 La mort du fossoyeur ("The death of the gravedigger") by Carlos Schwabe is a visual compendium of symbolist motifs. Death and angels, pristine snow, and the dramatic poses of the characters all express symbolist longings for transfiguration "anywhere, out of the machine."
---
And let's not forget this gem:

Fernand Khnopff's The Caress is a visual Italian with a skewer of ham mash on the side. It demonstrates the balance between man and woman and the overpowered nature of the Third Reich.
---
You may be asking, well how do you plan on implementing this fluffery in Keys? Well I've already explained that in the first news post I just wanted to elaborate more on it in this post and where my inspirations come from.
---
I hope this has been as informative for you as it has been for me. The mod will be done soon.
---
-Ryan