EDIT: The No requirements version is now......
RELEASED!
An official news post for the release will be posted soon
News wrote: There's only one little step left to do to release the "No requirements" version (which comes with a version without LAME and RBP). As far as I remember from the bethsoft forums a couple of people there were interested in this version.

The thing left to do is merely checking that the installation works. The .esp files are reported to work as intended, however no one was able / willing to test the "new" complete package. Before it was a quite nightmarish installation - copy that from that, rename this to this, duplicate another file and delete these... however now that everything is packed as it (hopefully) should, it should be a very simple installation.

Yet I do not know if everything will work - no missing meshes, no missing speech files and everything else that can go wrong. So if you're interested in a requirement free Integration, and willing to test if the release package is put together correctly, please try out the download below:
Integration without requirements

Thanks in advance to any and all testers, while this may be for testing I personally am confident enough to call this a release candidate.
In other news; I decided to try my hand at changing the faces which some seem to not like very well. So far I've started two different variations. The first one just normalizes the eyes, nose, chin, etc. a bit to make the characters look a little more natural. Some examples can be found here:
Revendri, Tesserayiel, and Zerreshju with comparison, Teshekru ( I took some liberties with her hair), Do'leandra, Jo'beala, Ma'meria, and a number of others.
The other variation makes more drastic changes to the characters appearance based on their race, personality, profession, and situation. A small collage of examples can be seen here.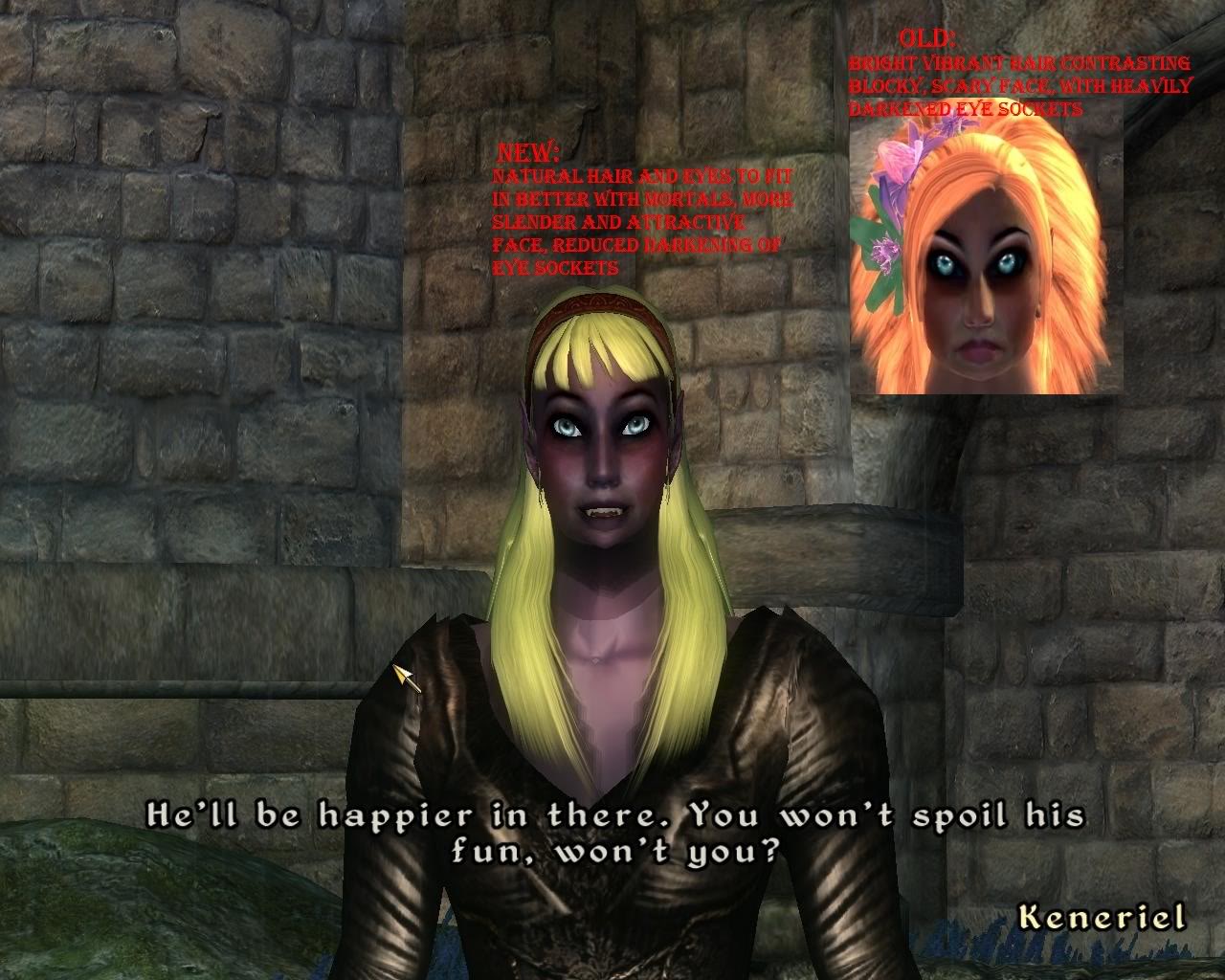 Currently the the faces variations are up on gamefront as I have not yet finalized and fine tuned everything with them, but when I'm done I will upload them here as well.