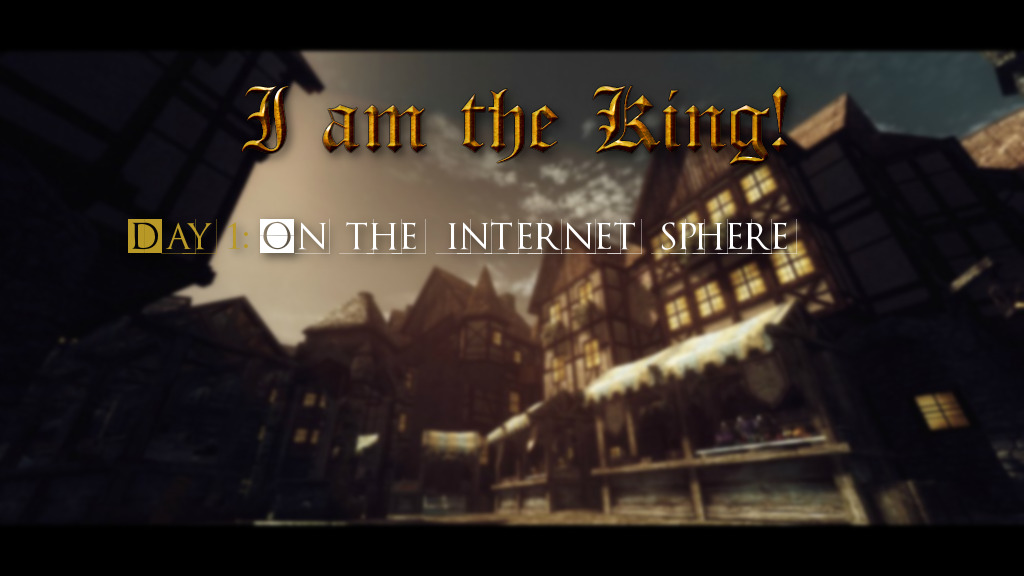 To those people loving lore, history, literature, or just reading something, your desires will be fulfilled, as you will be able to learn more about "I Am the King!".

We have been working on it since July. The team members have crafted a place where every info about the mod, every piece of New High Rock's history lies. Some already know what I am talking about, some do not. Anyway, we are indeed talking about a Wiki! We are proud to finally have a Wiki allowing all of those wanting to know the IATK's universe to be satisfied!

Accessing it has never been easier:
www.theelderscrolls.fr/wiki
You will be able to contribute by publish articles (books can learn you a lot of things of IATK universe), or by translate from french other ones (articles) when multi-languages support will be ready.
A second thing I want to tell you is all of these presentations pages of the mod, wich receive some recents modifications:
With some new style, they got a reworked FAQ, a box for the last add-ons on Nexus, a new history resume, a new map, and (for Nexus again), a second box for the last articles.
PS: Nexus page will be ready soon like ModDBs one.