As some of you might have noticed as of late, there have been a few comments provided on the mods page relating to a polite request of other mod teams asking me to remove their intellectual property.
As such once contact was made, I promptly, and politely began work on replacement hods for the content requested for removing.
So from lemons, I bring you lemonade.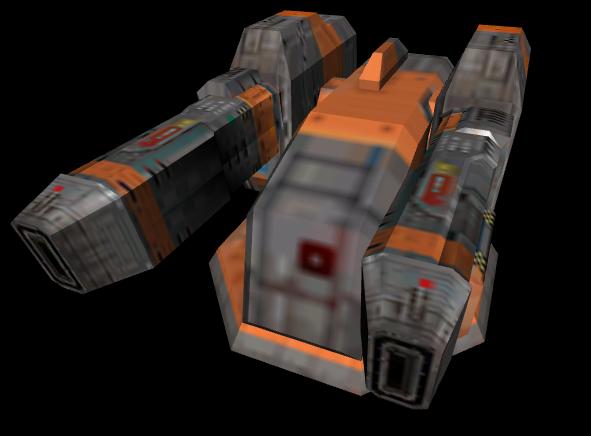 Introducing the brand new Vagyr (It looks hiigaran, I know, quiet you) Implement for their new Rapid-Fire Laser Point Defense Cannon. With current strike-craft armor being hardened plating, effective energy based point defense, was a clear cut answer for providing effective anti-strike craft fire.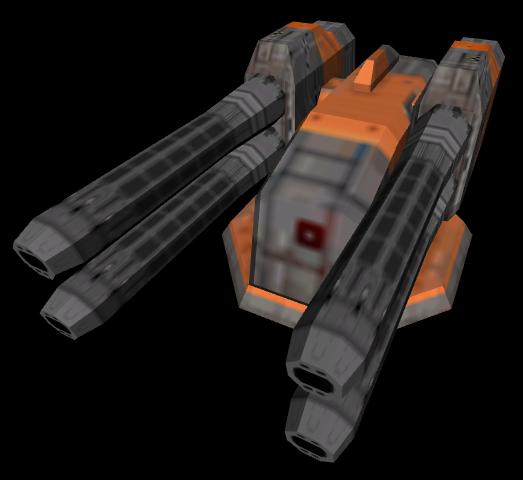 The Vagyr also after many years having to salvage scrap hiigaran point defense turrets, just so that they could outfit their capital ships with effective anti-strike craft weapons, have finally finished research and production of the new Quad-Barreled Rapid-Fire Kinetic Point Defense System and are now placing these new, more efficient and effective weapon systems on all available ships in the arsenal.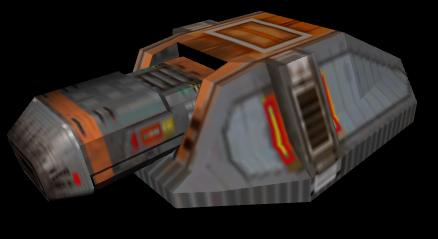 With new weapon systems, come new weapon implements, the easiest way to do so is to make them into modular systems, or external turret systems. This weapon fires the new Vagyr Berzerker Medium-Trinity Cannon. Doing the same general damage as a Hiigaran plasma cannon, these turrets are being installed on all destroyers in the current Vagyr arsenal.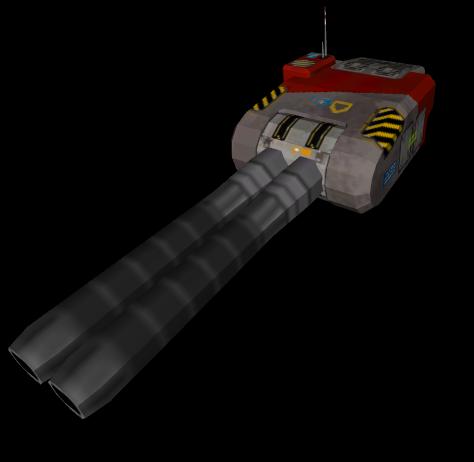 The new Vagyr Ultra-Heavy Kinetic Projection System was a no-brainer for Vagyr weapon designers. Since when would any good Vagyr captain not want to send 1200mm slugs downrange?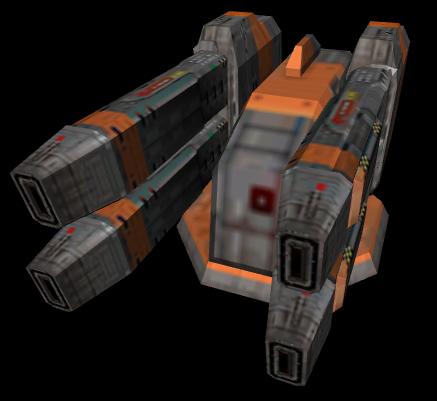 Last but not least, actually, the most, because this is the biggest turret in the showcase. The Vagyr's brand new Quad-Barreled Berzerker Medium-Trinity Cannon turret. Surpassing a Vagyr heavy beam turret in firepower, and making that firepower, in frequent, effective shots that can easily be redirected instead of wasted on individual targets. This turret is a modern day pinnacle in Vagyr energy projection systems.