As Asked by jaceace84 , Here it is a tutorial that will tell you how to rigg armours and make gloves.
Part 1: Rigging an armour

So to start, Ill do the armour part first. Start off by importing your armour into openbrf, ok it should look like this by itself. Now notice that there isnt extra information below where it says ruler.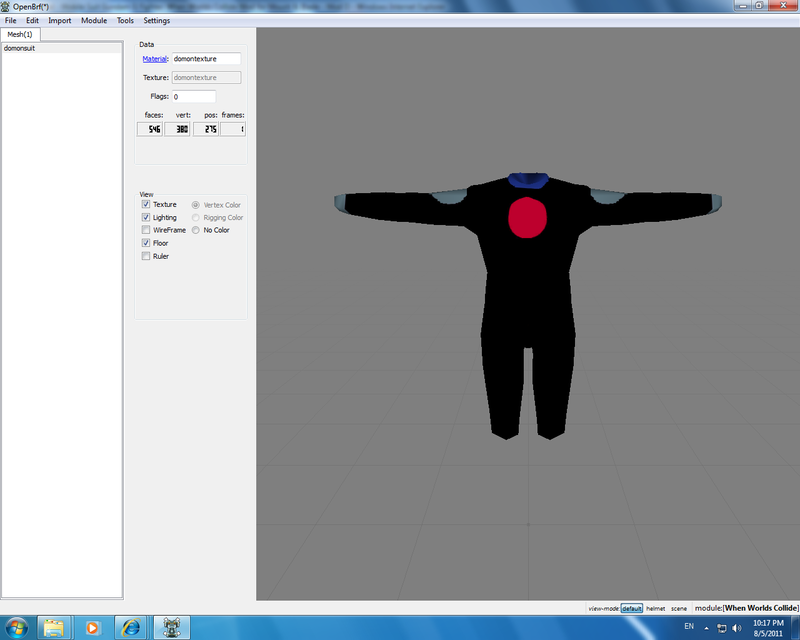 Now notice the next picture. I will now import an animated armour, and then copy the riggings and then paste them over domons suit.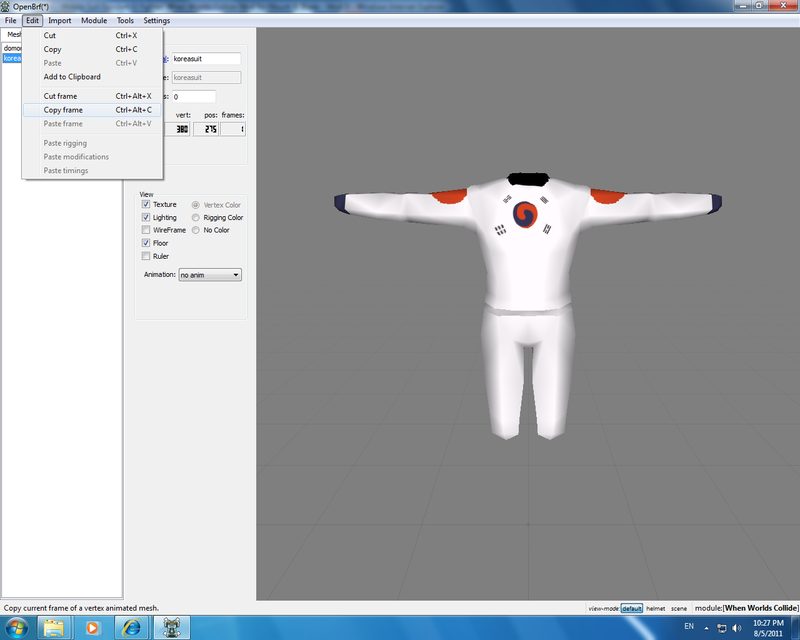 See the copy frame where it is highlighted, click that then select your armour and then click paste riggings. Done, now see in the next image, domons suit now says animations under ruler which means your new armour now has been rigged, simple as that.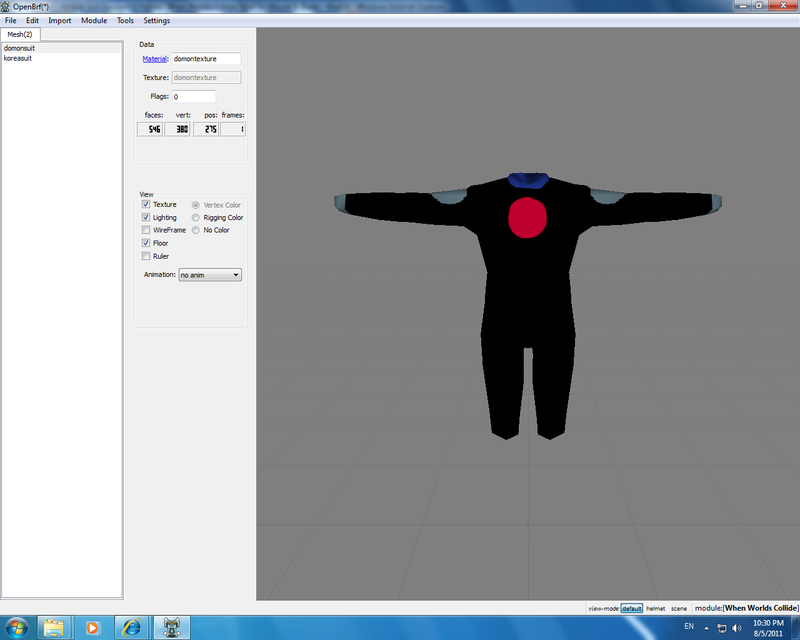 See, the proof is there. Next I will do how to make gloves.
I will do that at a later time, its kinda late.
Part 2: Making Gloves
Now we will do the gloves part, ok the first thing you must have is a left hand glove and a right hand glove. Ok, each hand can have up to three frames, flat out hand, slightly curled and last grapple mode like when holding a weapon. You dont need to have three frames you can have just one, which the best choice would be the grapple which is most commonly used.
When you have your two gloves it should looks like this. Notice the name of the left and right gloves is like, lthr_glove_blackguy_L and lthr_glove_blackguy_R that is the way you should name your gloves, for you it would be e.g. lthr_glove_myglove_L and the same for the right glove. Now how to add them into the item kinds.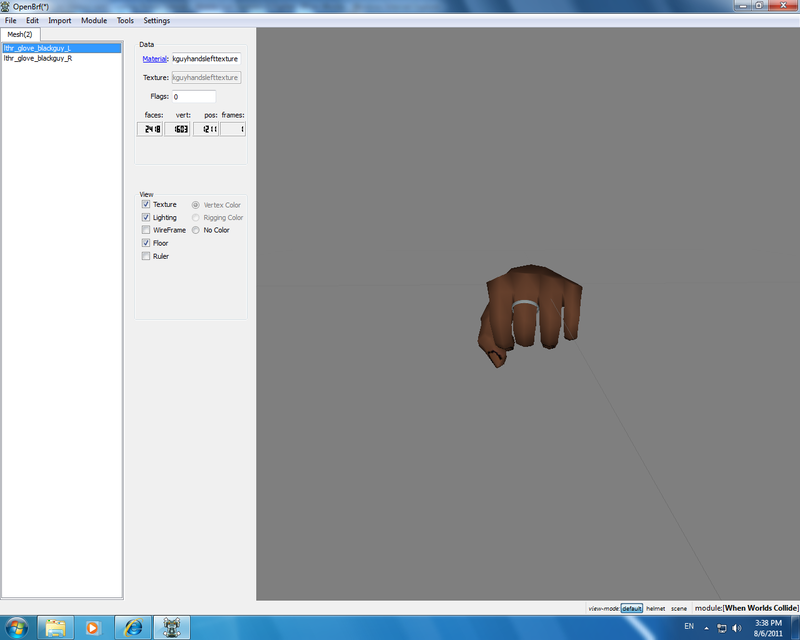 Just load up the item kinds txt file and copy and paste the leather glove down to a new entry at the bottom. It should look like this: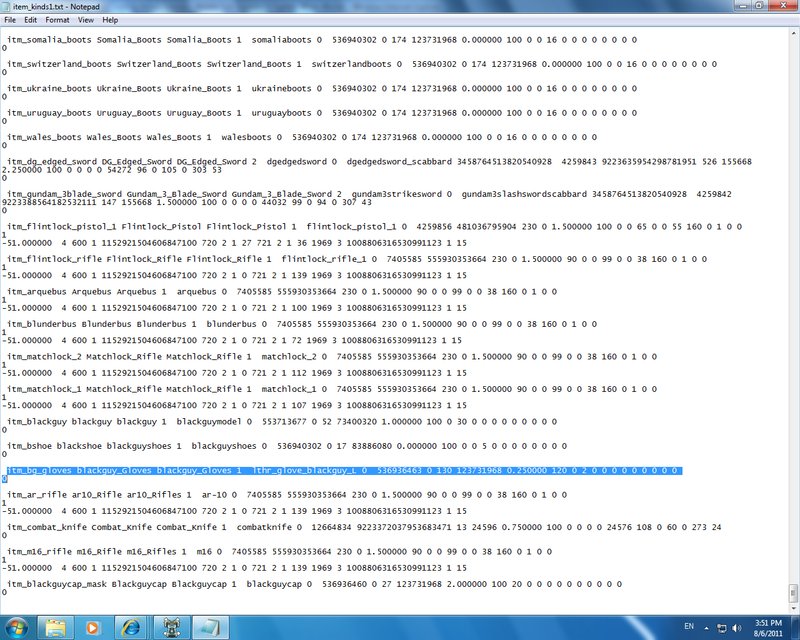 Notice the highlighted area, always put your left hand glove name in the area which it loads the model. Thats basically it so give the item to someone and load it up ingame. If anyone has ran into any problems. Here is the picture of the gloves on the guy.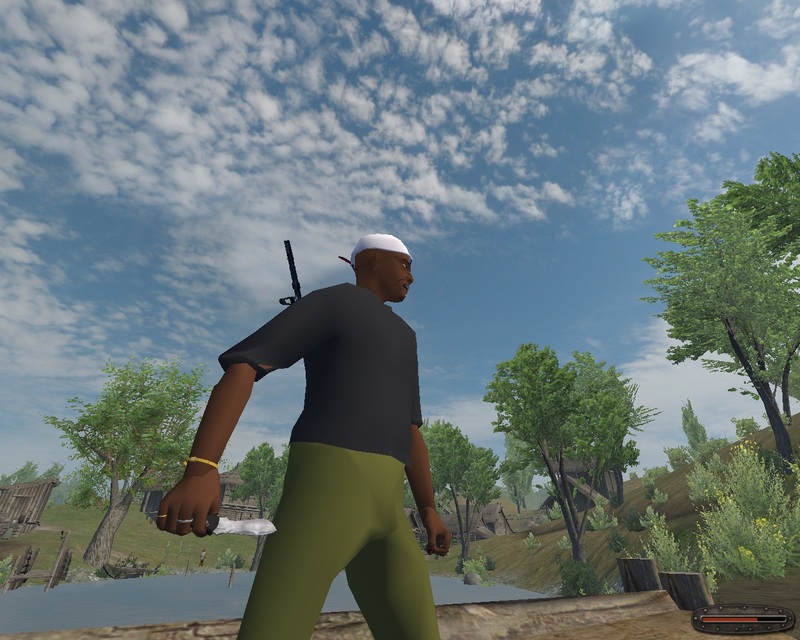 This entire image is from another mod that I started before I started making the Code Geass mod for super power 2. After I complete the Code Geass mod I will return to work on this but can anyone guess what this mod is, Good Luck.