So I have worked on some new objects for the mod and I've decided to give you a peak at some of them.
Let's start off with the UV Light. Now this item was originally featured in the Pre Alpha. I've had the idea of recreating it for a long time but couldn't figure out how to mimic it's functionallity myself. That is before I got helped by ZigZun, a very talented modder, who did a fantastic job on it. The design came first, I already knew it was going to look like a pan with a purple lighting bolb so that wasn't hard to figure. I had this idea of having a wire around it and thought it'd look cool, so I did it. The people I shared this with also seemed to like it as well and they even based off their UV Light designs on it off of it. Namely HelloModder, who I have to admit, did the functionallity part better. Check him out, he's an amazing modder. The other designs I saw do look impressive but I think that the UV Light shouldn't look as complicated as the other people make it.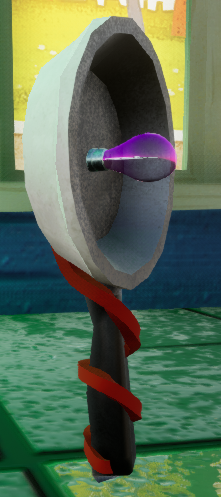 Next it's the Jackhammer. The Jackhammer was introduced into Alpha 1 and then never returned. I don't know why they scrapped it, I honestly think it seems like a better way of removing bricks rathet than facepalming them (Like in the basement of Act 1 in the original game). It was really fun working on the design on this one, I think it came off pretty well. I actually didn't plan this one from the beggining so I made it as I went. Managed to recreate it's functionallity at 100% (if you couldn't tell by the previus teaser) and genuinely think I gave this item a justice.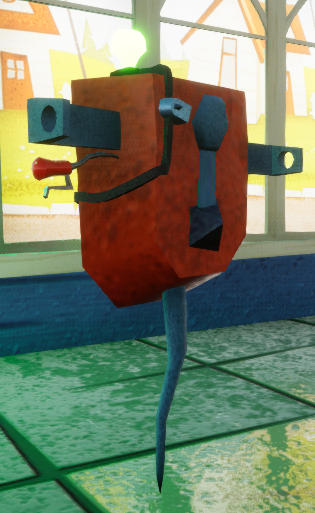 Next, it's the TV. Now I did this model for two reasons. The first one was that I made a new blueprint of the original TV just to replace the speaker sound with the one from the Pre Alpha. The other reason was that I thought that if I have a new blueprint for that, I should have a new model as well, especially since I liked the old TV model and wanted to have it in the new art style. It was already a bit of a trend making new TV models in the HN community at the time so it was a perfect opportunity. Neadlessly to say, I think it turned out nearly perfect.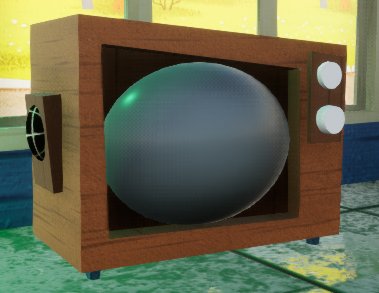 \
The last new object I want to show is the Cupboard. Just like the TV I wanted to have a combinatination of the old and new Cupboard. And that's how it turned out. And I like it a lot. I'm happy with the overall shape. The only thing that could have been done better is maybe the top part but without it I feel like it wasn't going to be as good. And the last section of this post I will dedicate to the person who not only is the reason on why this Cupboard even work but also helps me out a lot.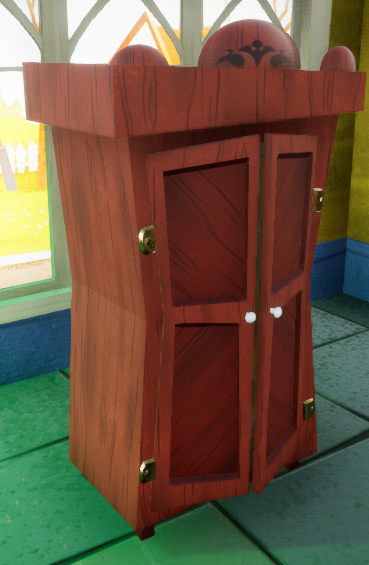 Through out the last week and a half, I wanted to do many things on the mod. And I don't think that the majority of them would have turned out as great if it wasn't for my friend, TidK (N'J). N'J has helped me a lot. Whenver I asked him for some texture or a model from older versions of the game (which I needed for reasons that I don't want to spoil (and no, I am not using old objects)), he shares them to me. He helped with the functionallity and the position of a few objects that I had problem with and is genuinely a reliable and amazing person ( very talented HN modder as well). So I want to thank you, N'J. Keep being awesome.


That's all for now. Be sure to let me know what you think about the new objects.