Hedon's Got A Voice
...or few actually. For those who have missed out on the previous update, here's a feature video of the new Brutal companions and their original voice works!
The Game is Almost Ready
Just almost. The tenth map is the most ambitious of them all and will require a lot of work and testing. The goal of the map is to visually rememorate the entire adventure so far while thrusting the player towards that long awaited final showdown. As the tradition dictates, the "tileset" of the map is different from the others, focusing on a futuristic elemental temple aesthetic that will throw both combat and puzzle/exploration at the player.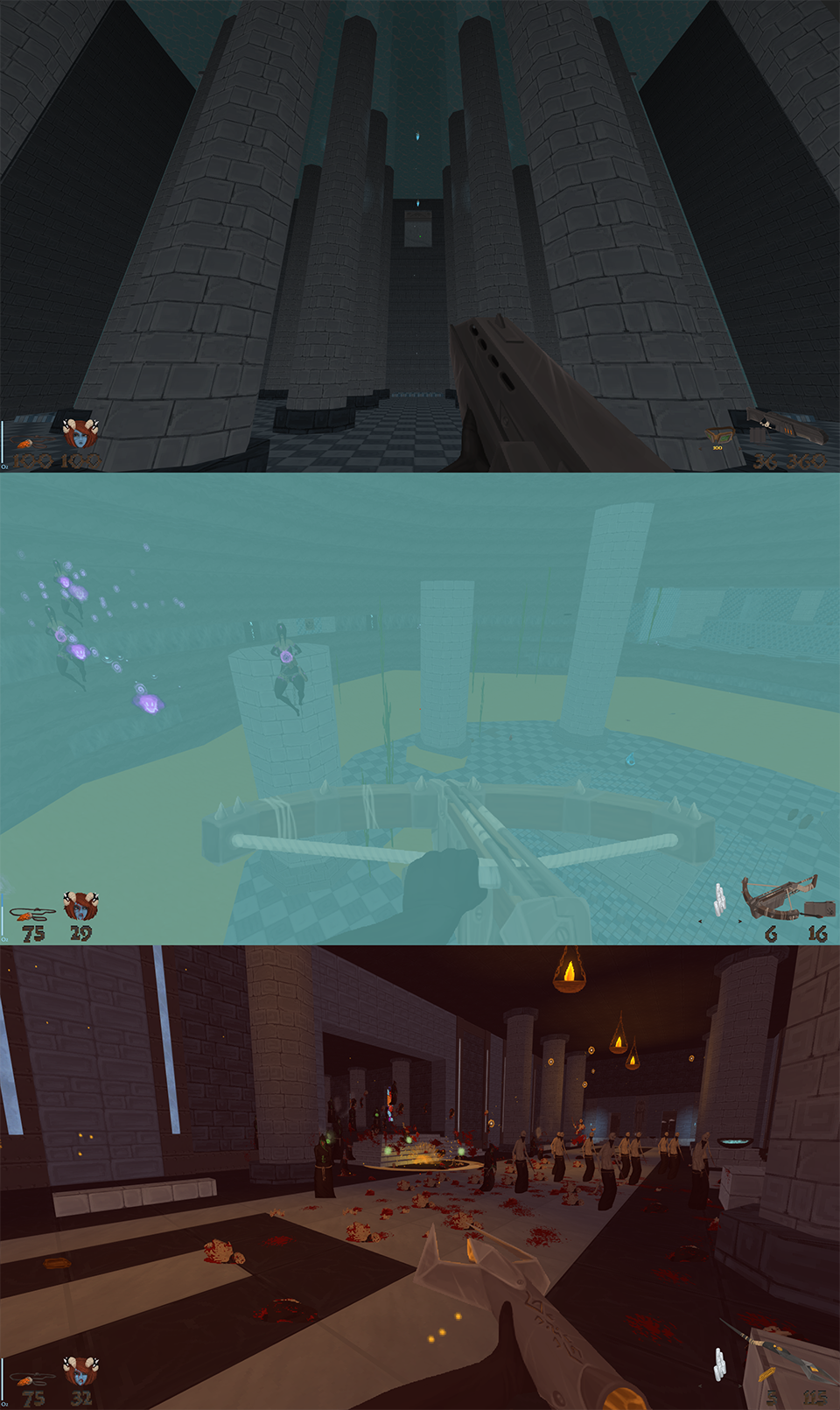 Stay Tuned For More
And don't forget to vote for Hedon if you like it! Let's see if we can make it in the top 100!