Survivor UpdateThe mod is nearing next release. There has been HUGE improvements over the last release. The most recent development of the mod is that I am trying to make survivors: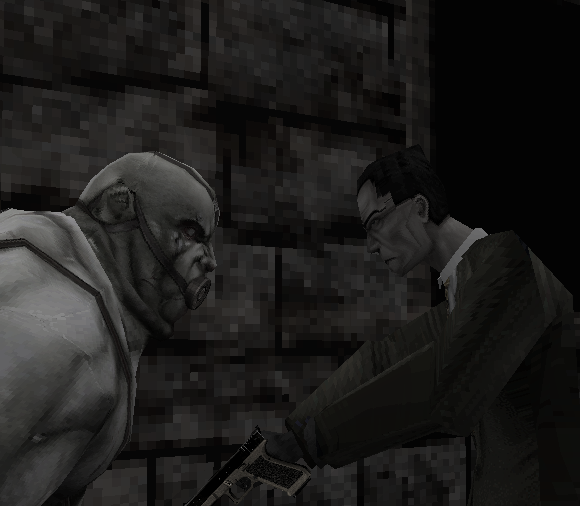 I am hoping that this might add some sort of "emotion" or something to the mod but this mod is more of an arcade experience and there's not much story or anything like that, but since the mod is pretty much entirely unscripted, it would be hard to have any kind of story. The most I can do is add survivors to maps. Player can work with them or attack them to try to get ammo, but they will fight back. I am hoping to add many different survivors with different models and weapons and everything, but since I am not a modeler, and there isn't a modeler on my team, The most I can do is modify Half-Life models. Of course, it's hard to sympathize with them since they are very emotionless. If anyone is willing to volunteer to make models it would be greatly appreciated, but the mod development will go on regardless.
Also in the next update there will be a new map by me featuring textures I modified for use in HL from sites including CGTextures, as well as other new maps.
Here is a screenshot preview of one of the new maps: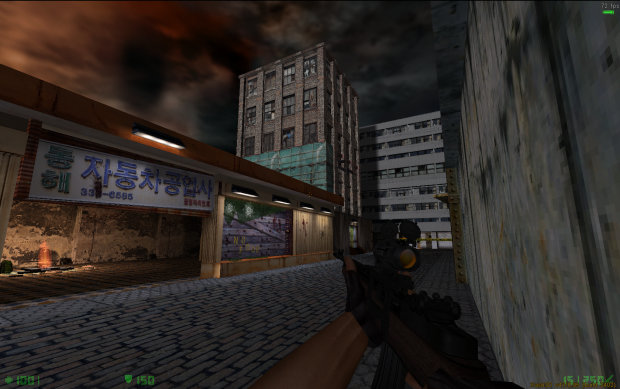 You can view this image in higher resolution on the images page.
Update will also fix various other bugs (special thanks to
Fullmaple/Vic591 for finding a bunch of these bugs) Again, thanks everyone for the support and feedback, I think the mod is really coming together.
THE_YETI,
Cult of the Yeti Studio