I have decided it's time to release a beta. The beta will have four maps, which can be selected in the new menu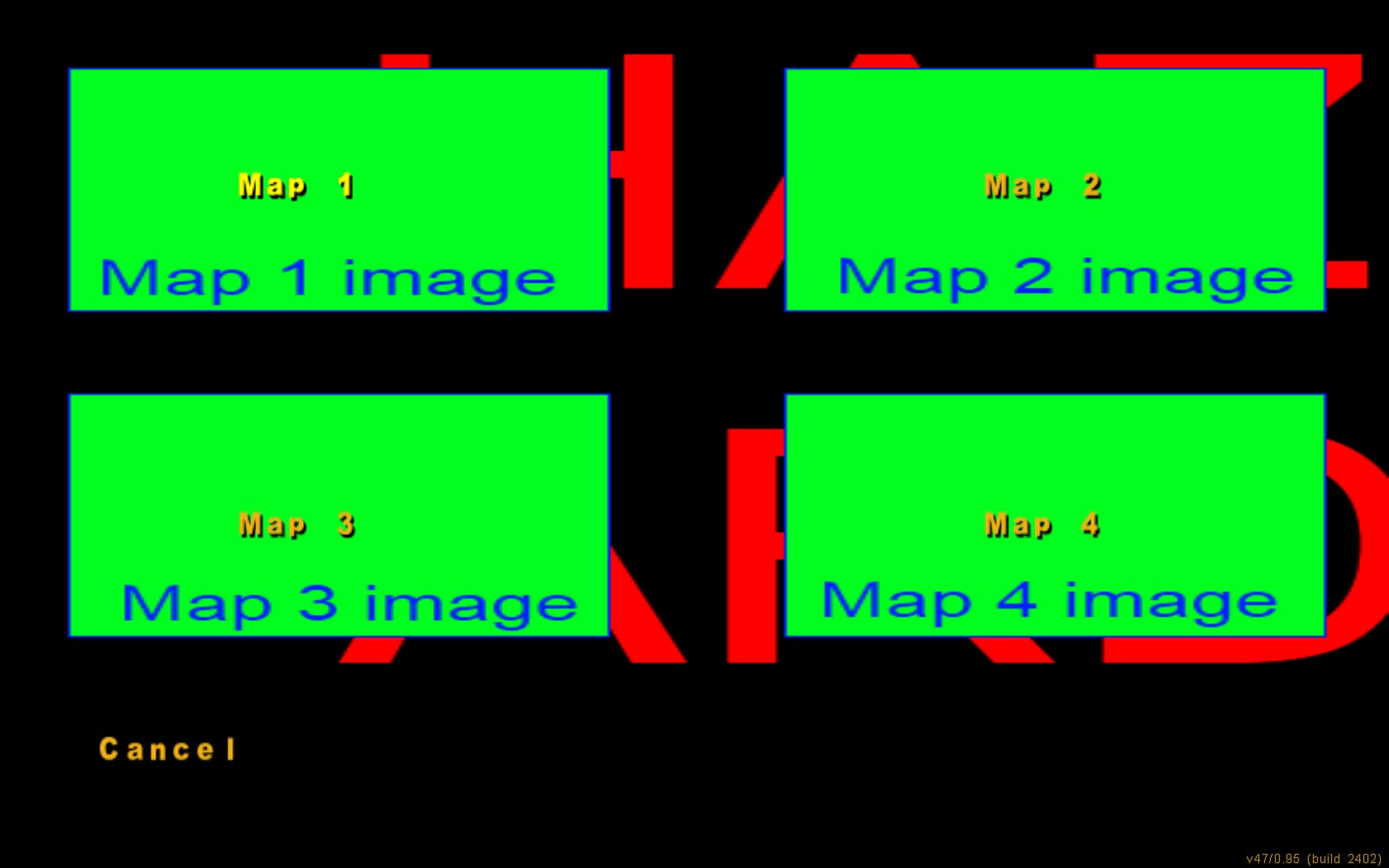 All four of these boxes will have a picture of the map and the button will display the title. I have only one map planned which will take place in a church.
The player must scavenge for items such as health-kits and sandbags, and look for more powerful weapons in military camps and trucks. There will be a simple day and night system and player will have to survive until rescue arrives.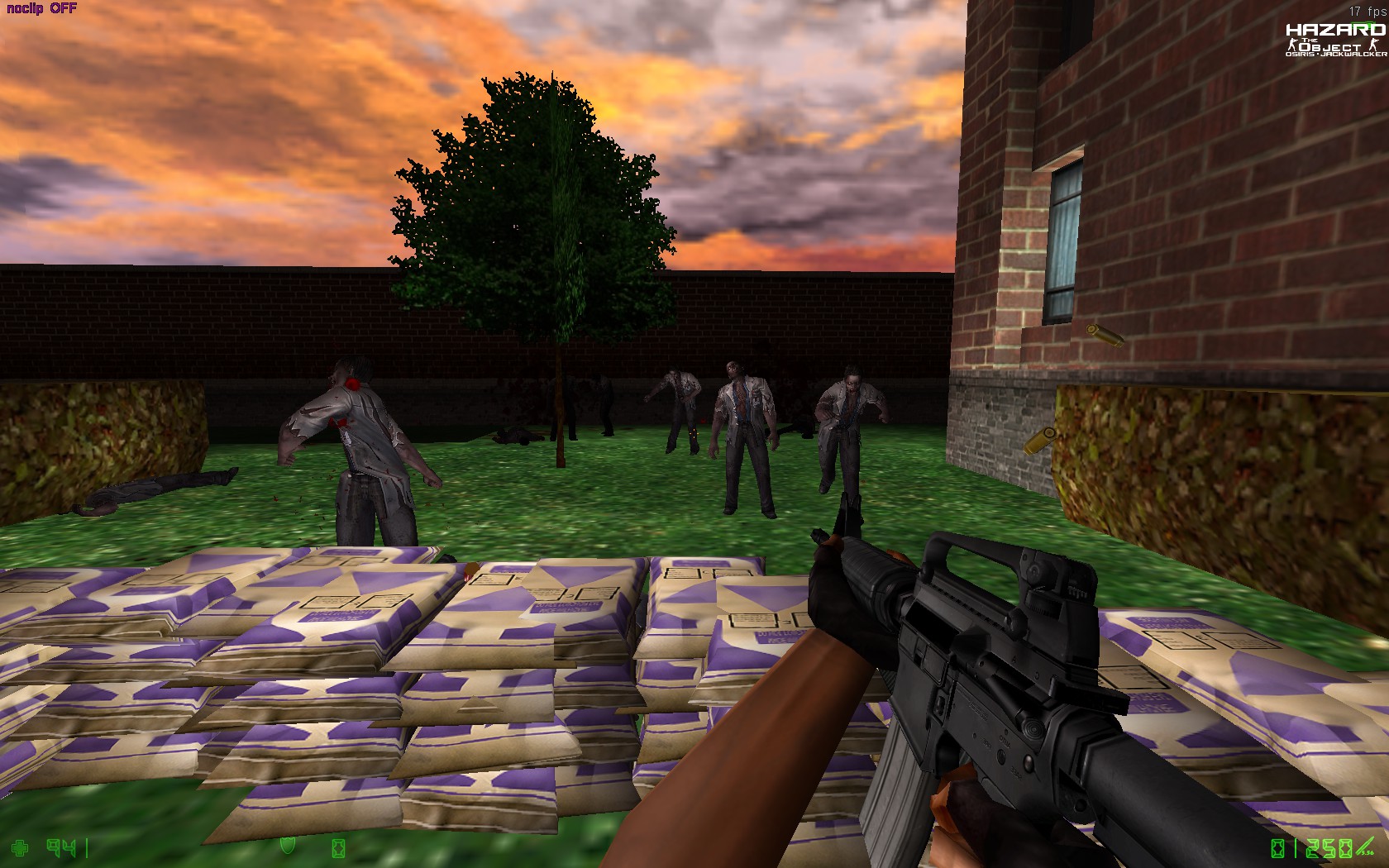 Sandbags set up by player to stop zombies.
As the day progresses new zombie forms will arrive and player will eventually have to fight a nemesis, which has extremely high health and speed.
---
The next 3 maps have not been planned yet. If anyone is interested in making one of the three maps, leave a comment here and I will contact you with details. If nobody wants to make maps I am willing to do it but it might take more time.