Greetings SotP Community!
We've previously hinted at our plan to eventually include living Forerunners as a playable faction within the mod once the UNSC and Covenant factions are feature and model complete. However, with the imminent release of Halo Wars 2 in February and the eventual release of Halo 6, we strongly believe that 343 is going to bring living Forerunners (who are not the Ur-Didact) back into the Halo universe on their own. We know, for instance, that Forerunner ships will eventually be coming to Halo: Fleet Battles. Why would there be a fleet coming to the tabletop game if there wasn't going to be something occurring in the universe for such a fleet to exist, right?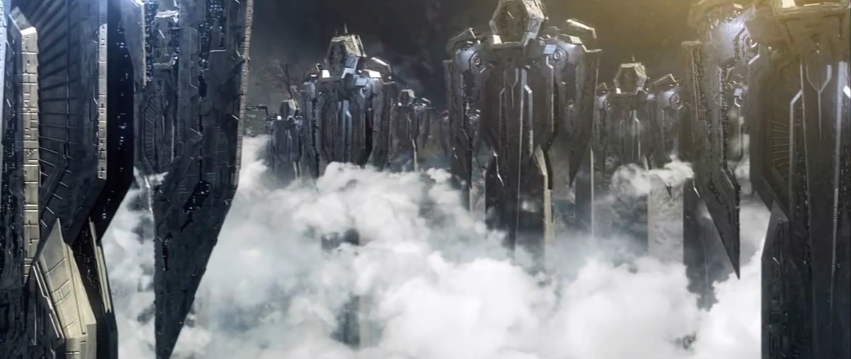 Because of this likelihood, and the information at hand, we've decided to put those plans on hold and wait for more info to come out of 343 and Spartan Games. It would be a waste of our time to design an entirely new Forerunner faction based on 2 to 4 ships, model and texture 20 to 30 ships and stations, only to have it all be cast out when 343 shows their hand. While that's going to be very depressing news for many of you, as conciliation we've decided to go ahead and reveal how we were going to bring Forerunners back to life in the 2550's. The following is our fanon explanation for why Forerunners were to be a playable faction in the mod. The aim was to create a scenario that was believable given the stated lore, and was self-contained enough that it didn't contradict anything new added to the universe. Welcome to what was to be Sins of the Prophets: Castellum
With Mendicant Bias's conversion to the side of the Gravemind, along with all he knew, the Forerunner plan to use shield worlds as a refuge from the Halos became impossible. At some point not long after this, slipspace travel was restricted to only Lifeworkers, leaving many Forerunner ships stranded in space to await the firing of the rings.
Our "addition" to the lore would be that a single shield world was hastily created following Mendicant's betrayal. Many Lifeworkers set out to find those stranded Forerunner ships, and take their passengers to Shield World Castellum (Latin for refuge/castle/haven). Once there these survivors were placed in stasis inside massive Cryptums where they've slept for the last 100,000 years. The AI construct 151 Momentous Obligation was stationed as the monitor of the shield world, and was tasked with ensuring the Forerunners interred inside be kept alive at all costs.
We know from the Halo Anniversary terminals that the monitors stayed in contact with each other over eons. It's most likely via subspace communications due to the Domain appearing to be completely destroyed when the rings fired. 151 detects the destruction of Shield World 0459 via a subspace comm burst from the installation in 2531. Then another from Halo Installation 04 in 2552. Then again with Halo 04B the same year. When Shield World 0001 (Requiem) is destroyed 151 decides there is a very real possibility that either the Flood have resurfaced, or something else is hunting down and destroying Forerunner worlds. He decides to wake up his masters so that they can prepare to defend themselves, or potentially travel to the Ark to activate the remaining rings once again.
Those coming out of these Cryptums are the Forerunner Remnant. This is a random assortment of Forerunner citizens, not the titans of their empire, just refugees. The number is not incredibly important, but it is comparatively small. Maybe 1 million, maybe less. They are a shadow of their former glory. They are without the Domain, they have limited supplies, resources, and technology. They know nothing about what transpired on Requiem or the Halo rings, only that they may be in danger.
Because of their limited knowledge and starting point, they lack the ability to build massive structures like Halo installations or Shield Worlds. What they can build for ships and structures are only in small numbers, and they rely heavily on sentinel support.

Not only did this fit in very well with the skirmish style games SoaSE provides, but it also fit our story into the stated Halo lore succinctly. This angle could have lead to a whole host of reasons for hostilities or alliances with the "inferior" races. It was also completely self contained.
Obviously this kind of thing would be hard to communicate in a game like SoaSE, so we were going to include a graphic novel that we would produce in digital format with the release that would explain to you why there was suddenly a third Forerunner faction in the mod, and help you understand the characters involved. Unfortunately, over time the artists we enlisted for this part of the mod fell off the project.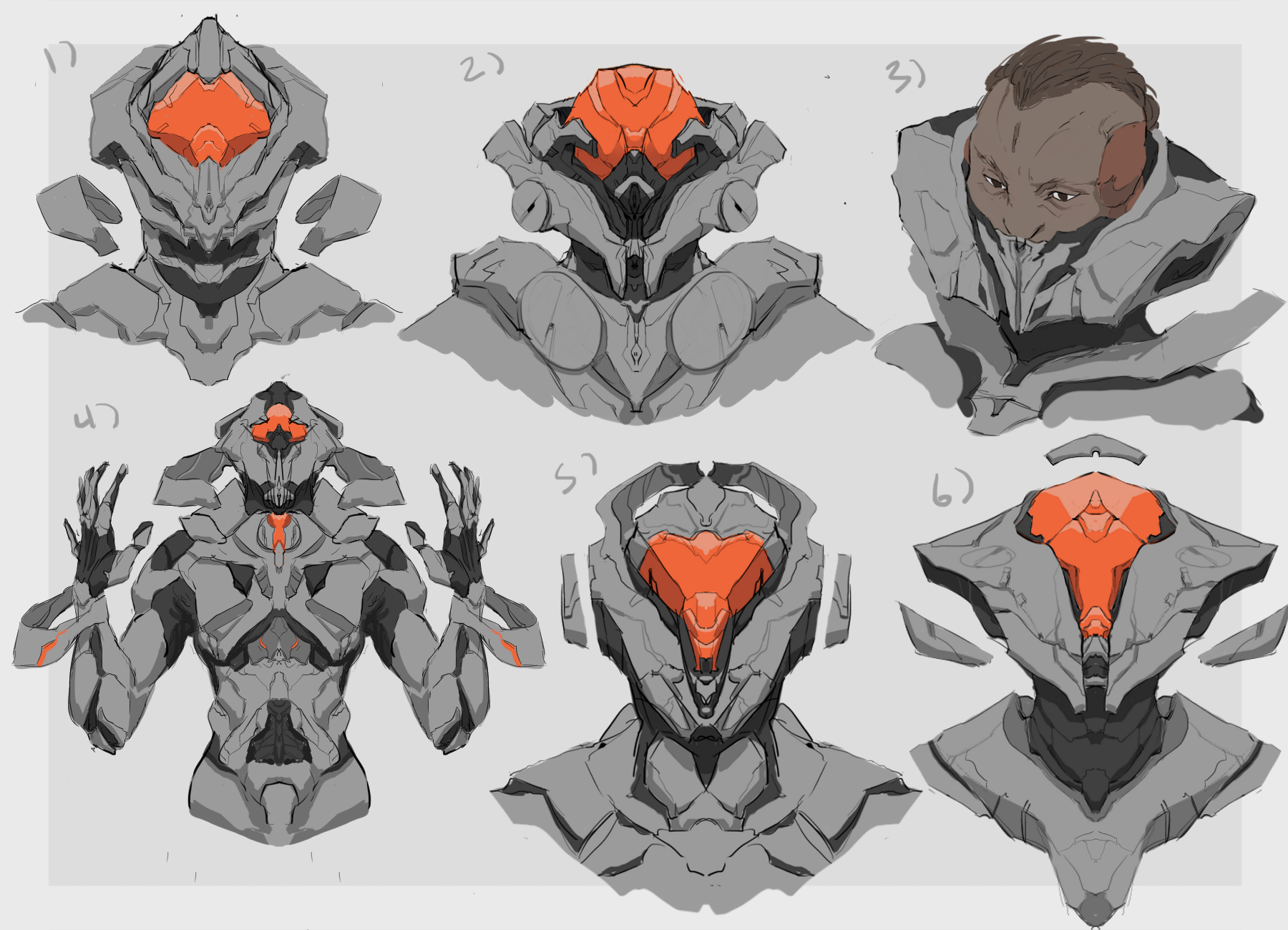 Keeping artists involved and engaged is honestly one of the hardest things about working on a large volunteer project like Sins of the Prophets. We managed to find people who like the idea of helping, but then either are unable to stay interested enough to actually get things done, or they run into the usual life issues and lose motivation to continue. Huge swaths of SotP has been plagued by this, and continues to be to this day. Every artist ever attached to the Forerunner side of the mod has fallen off before getting very far along, other than our greenest modeler, Sookendestroy.
So, that was the plan.
While this has been shelved, we are discussing other potential ideas to fill this third faction slot, such as a sentinel faction. We won't be touching the Created at all (as a faction) until 343 explains more about what Cortana and friends are running around the galaxy with. Right now we only know that they have essentially stole what amounts to outdated space police robots. Below you can see the work our artist Sookendestroy has been doing while we've been exploring the idea of sentinel forces under the control of a rampant Forerunner AI.
To make this as clear as possible, we are looking for dedicated portrait artists, modelers, and texture artists. If you'd like to apply, please have examples of your work ready for us to review. Portraits are probably the hardest of these to fill, but we're looking to include characters like Jul 'Mdama, Atriox, and Admiral Cole.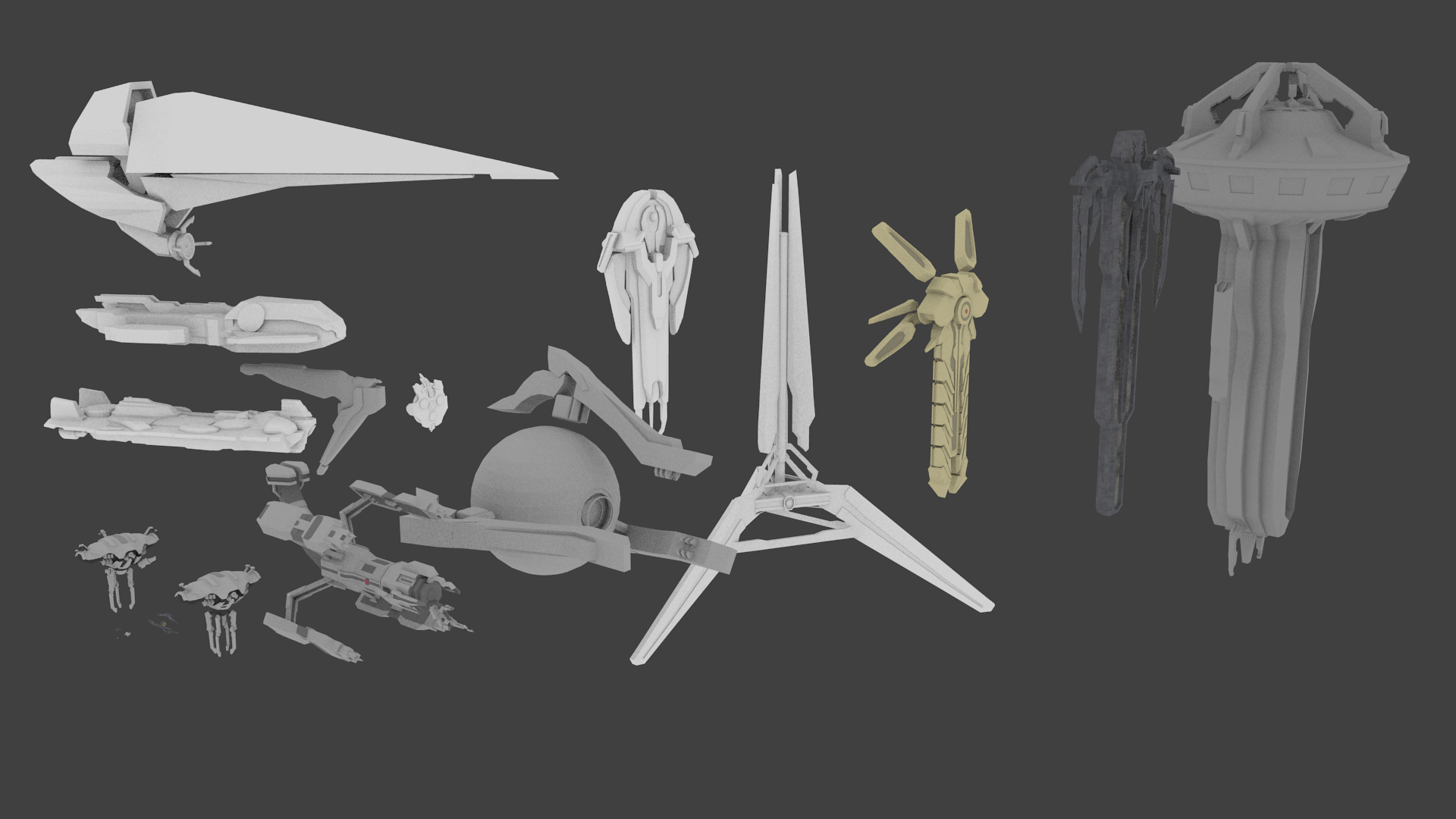 If you'd like to contact us about helping out, please either message me, Unikraken, on here, Twitter, or Steam, or you can message the mod proper in the profile area on the upper far right of the page.