Greetings Fleetmasters, Admirals, and all those soon to be consumed by the Flood!
Today we're releasing version 0.88.8 of the Sins of the Prophets public alpha!
This update includes compatibility with Sins v1.92, some large balance changes, bug fixes, fancy new art, and a whole host of other updates. Full changelog detailed out below, give it a read for information on all the changes coming with this latest release.
Compatibility Patch for Sins v1.92
As you may have all noticed, Sins of a Solar Empire: Rebellion received an update to v1.92. Consequently, this broke many of the menus in our previous release, as well as those in other mods. With some tweaks we've now got compatibility for our menus, and the issues encountered have been resolved. You'll once again be able to click all the buttons as much as you want to!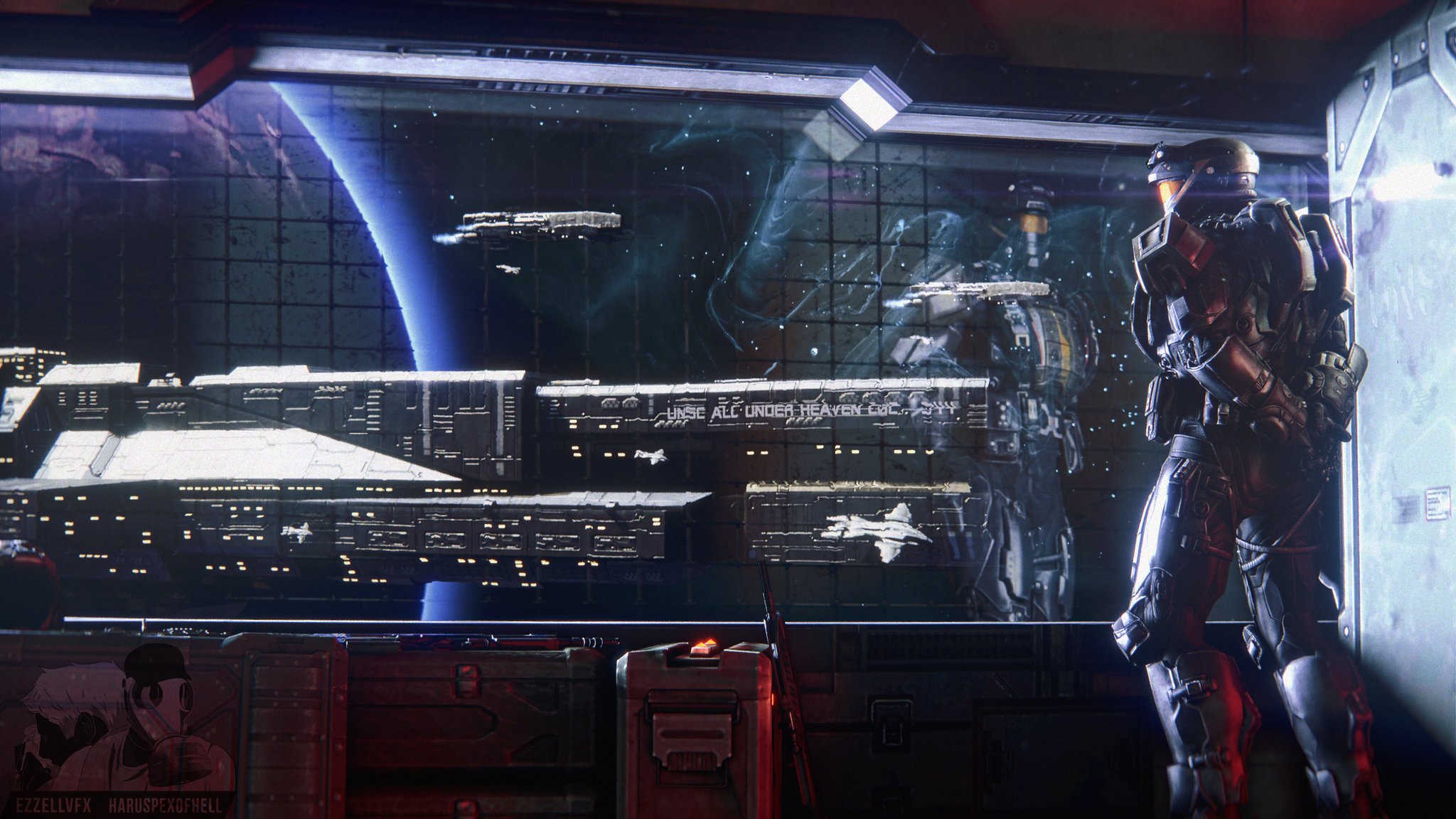 Balance
Since our last release there's been a lot of changes to balance that you'll be able to experience while playing as both the UNSC and Covenant. Key changes to unit costs, and in particular some foundational updates to the way that strike craft work are quite noticeable. Many of these changes to strike craft are intended to reduce lag in late game matches, but are also the basis for additional gameplay systems planned for a later release.
Other critical changes have been made to curb capital world rushing by aggressive players in early game by slowing down jump rates while in enemy territory. Additionally, we've tweaked some potentially exploitable strategies regarding the use of OSS jump abilities, which was leading to overpowered fleet wipes.
Flood
The Flood have seen some major updates to the systems surrounding them over the last couple of releases. On the upswing to 0.90 we've been making strides to resolve issues related to their design and making the Flood more engaging to play against, while also reducing lag caused by all their entities. If you're the type that likes to see how long they can survive the Flood onslaught you'll definitely be enthralled by all the balance tweaks regarding them that we've packed into the patch!
Art Stuff
Alongside all of the other changes, we're including some shiny new art for you all to look at. You'll be able to feast your eyes upon the new Covenant DOS rework, updates to the Halberd, and a new Covenant civilian lab - plus, who ever said the Halcyon days were over? You'll also get the reintroduction of the classic Halcyon design from the olden days, as showcased on the cover of Halo: Warfleet (which if you haven't already, we recommend you check it out)!
Social Media
Join the community!

Official Forums | Facebook Page | Facebook Group
Twitter | Subreddit | Steam Group

Download

Changelog
Full changelog for 0.88.8
Art
-New DOS remodel
-New DOS firing particle
-New Halcyon Model based on the Cover of Halo:Warfleet
-Mesh Updates for the Halberd
-New Covenant non-combat lab model
UI
-Unit hologram images updated
-Tweaks and updates to UNSC and Covenant UI
-Updates to several in game icons such as resource and capital ship level icons
-Updates and tweaks to all UNSC and Cov Research, Black Market, Relationship and Diplomacy menus.
-New loading screen courtesy of Cole Protocol
Balance
UNSC
-Reduced Paris supply cost by 2 and reduced build time by 2 seconds
-Artemis supply increased by 10 to 40, and build time by 10 seconds
-Cov Killer splash AoE damage reduced to 2500 from 10000, range reduced to 2500
-Reduced Halberd supply by 2, reduced build time by 3 seconds, reduced credit cost by 50 and crystal cost by 10
-Reduced Halcyon's hull by 1000 and increased crystal count by 5
-Eion squadron count reduced from 4 to 2
-Buffed UNSC bombers' damage output
-UNSC's Legacy of Corbulo has been heavily modified into a unique UNSC trait. Now, once researched, UNSC capital ships will passively gain EXP until they hit level 4. This begins as soon as a ship leaves the shipyard, and it takes 8 minutes to go from level 1 to level 4.
-You can also buy more capital ship levels than in the past
-Paris moved to row 1
Covenant
-Reduced OSS micro slipspace ability range by 25%
-Covenant residual speed boost tech no longer triggers on enemy worlds
-Reduced OSS banks to 3 from 4
-DRP moved to row 0
Flood
-Flood timer changed to 30 minutes
-Gravemind now spawns maximum Swarmer counts from the onset to optimize infection
-Gravemind now pauses when exiting slipspace for 7.5 seconds to ensure that it does not "race ahead" of the Flood fleet
-Increased speed and acceleration of Flood Swarmer
-Removed weapons from Flood Swarmer to stop them from severely damaging their infection targets
-Streamlined Infection abilities code to make it work better and for optimization.
-Did changes to Infection ability such that now infected ships can use fighters
Global
-Ships in a hostile gravity well now get a penalty to jump charge and jump speed
-Reduced capital ship level purchase costs
-Condensed all strike craft squadrons into a single unit per squad; various abilities and unit stats have been modified to account for this
Bugs
-Fixed the bizarre bug of jumping Patrol Fleets for good; if they manage to glitch into a jump they are immediately destroyed
-Fixed Medium Multi-Star Random maps not correctly using the random generator
-Fixed issues with Outlaw Halcyon
-Fixed a handful of broken maps
Tweaks
-Added compatibility for SoaSE:R v1.92
-Completely overhauled GSD, added/removed several new planet groupings
-Stars as planets implemented for custom map creation
-Added in a new special frigate, called "Frigate:None:NeutralWell" in the GSD. This ship is set up such that you can place it in any neutral gravity well, have a certain player own it, and then the well will be spawned with no hostiles and the resource mines will be owned by the player in question
-Removed Small/Tiny multi-star random maps from the game
-Fixed Medium Multi-Star Random maps not correctly using the random generator
-Put in a mechanism such that all pre-owned planets will now spawn at maximum population
-Made some changes to the INS (insurrection) player type to make them play better