This is the entire "Office Warrens" chapter from the Half-Life 0.52 Alpha, remade from scratch with improved puzzles and gameplay. While it's not 1:1 to the original, it also does not stray too far from the original's designs and layouts either. I have mostly worked to make the puzzles less mindbendingly awful and the combat more reminiscent of the retail version of the chapter.
These levels are provided as-is, with only a handful of changes from the original versions made almost 4 years ago. They've been prettied up a bit, game-breaking bugs removed and aesthetics tweaked. In summation, In Deep's Office Warrens is a less linear and somewhat extended version of Office Complex from retail Half-Life. I figured that this chapter was good enough to see the light of day, even if they don't meet my (admittedly very high) standards for this project. I've also included all of the map source files I could find of this chapter from over the years.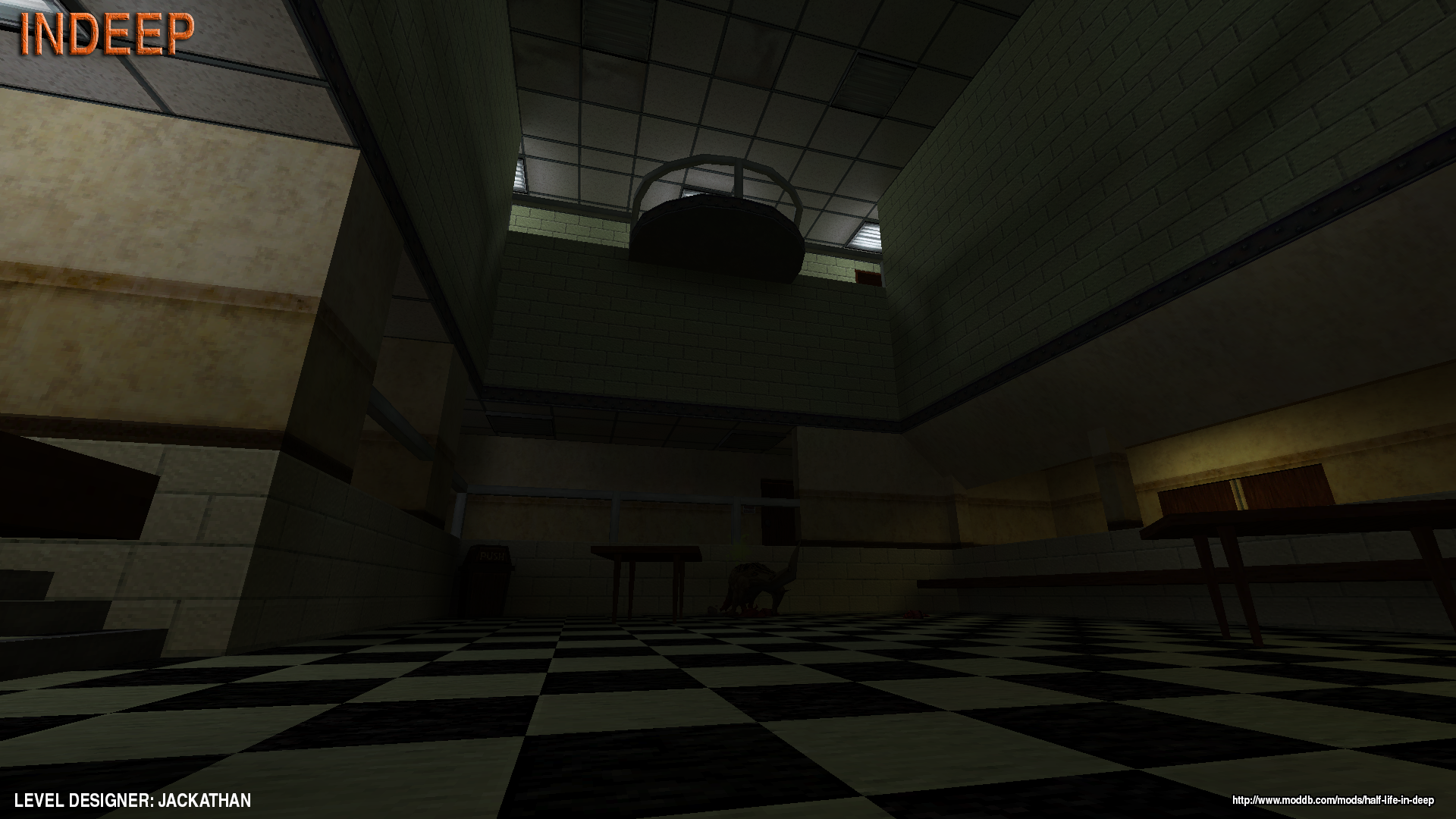 NOTE: This mod defaults to 106 FOV (corrected 90 fov for widescreen Half-Life) however if you are playing in 4:3 you must reset it to 90 with "default_fov 90" in console. If that is the case, you should also remove it from autoexec.cfg.
Special thanks to:
Kimberly "iiboharz" B.R. - Playtesting
leonelc - Additional scripting