Half Life 2: Raising the Bar REDUX: Update V2.6
Hi, everyone. Welcome to Update V2.6, from the Raising the Bar Redux team. This update, we thought we'd try a slightly different format. To that end, we've created a new YouTube for the mod – the link to that will be at the end of the update post on ModDB. We're excited to show progress in a number of fields today. You can also view the update in video format right here:
rtbr_d1_construction Progress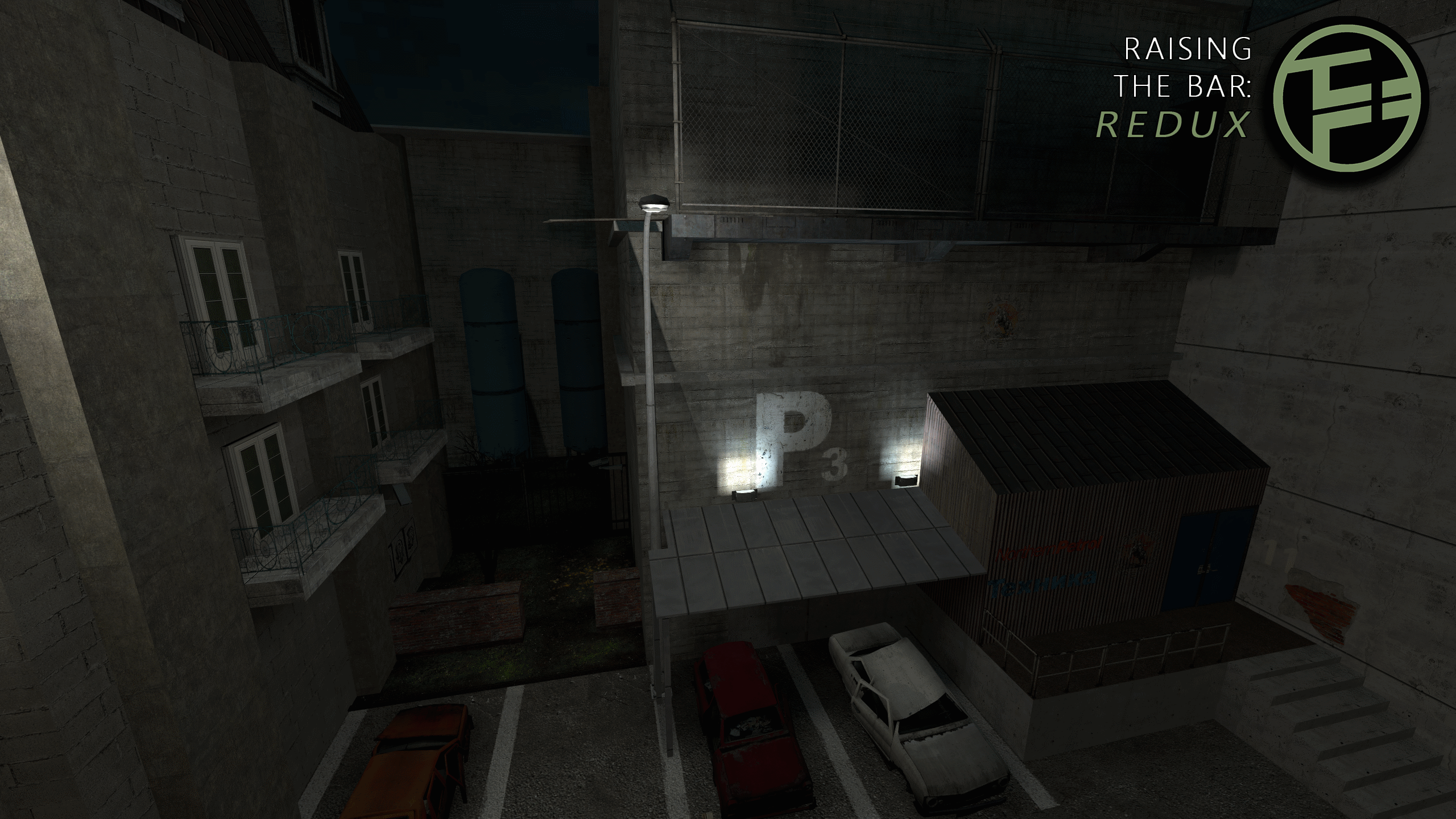 Construction Site Exterior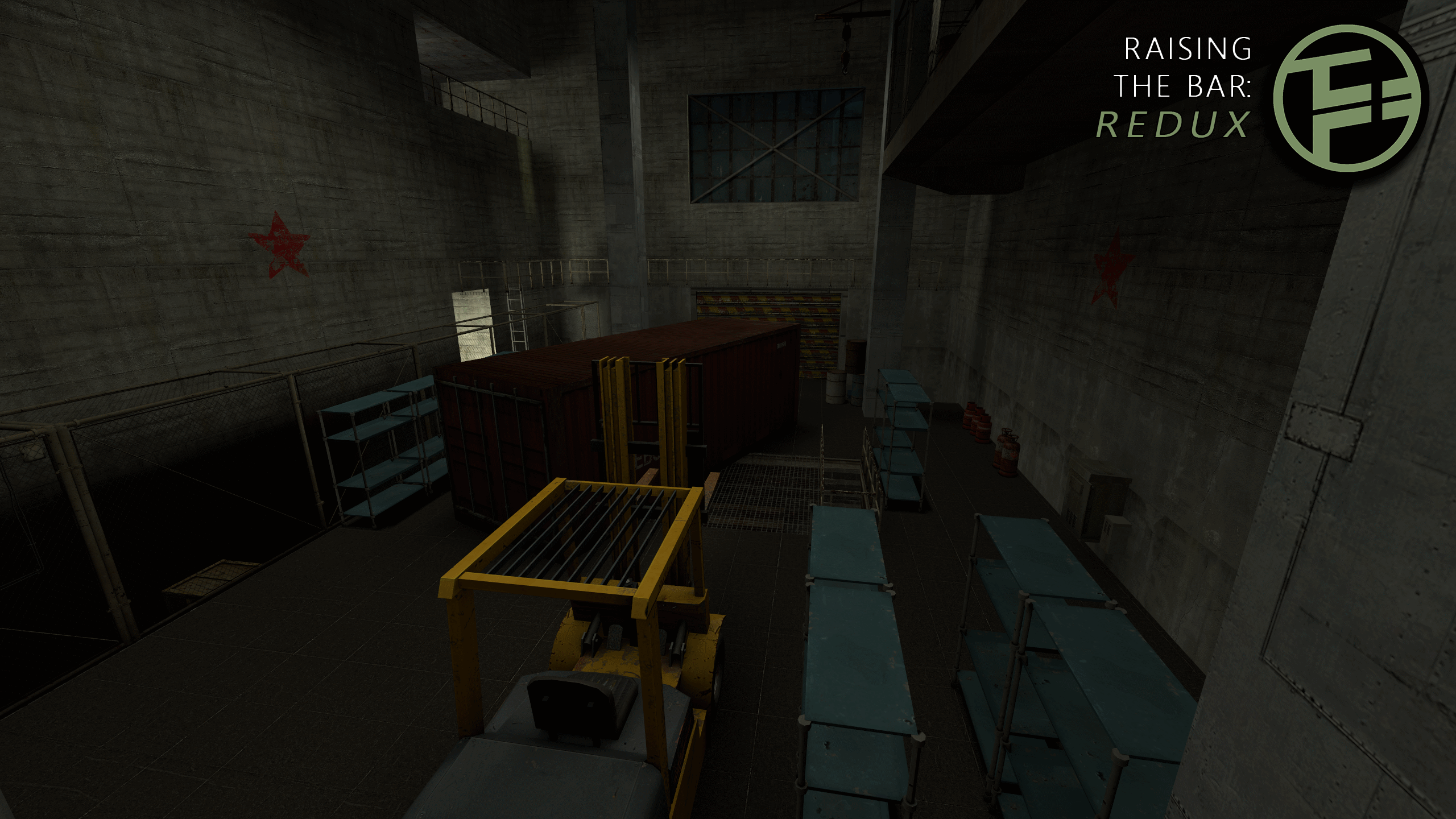 Construction Site Interior
The first is the construction site map, designed and developed by Jan. With Joshua Weber's unfortunate departure from the team, Jan picked up the baton after making some good changes to his Arcade map – which you'll be seeing just after this – and continued development on the construction site. Having laid a good foundation, Jan has been building on and improving what Joshua started before.
rtbr_d1_arcade Near-Finalised
Next is some additional improvements made by Jan to his Manhack Arcade map. Although his primary focus is now the construction site, before moving on, he made some great improvements to the arcade, as you can see. Though some final touches may still need doing, the map is mostly finished in layout and design, with proper gameplay being the only thing needed here now.
Improved Worldmodels
A quick interlude before we move on to other maps being developed by the team – I've been working on improving the now-outdated HL2 world models with some techniques I learned from Joshcka – who did the SMG, Combine Guard Gun, Shotgun, HMG, and Pistol textures – and also from Leo – who did the HMG and MP5K animations. Although there's still a few guns left to do, as you can see, the sniper and OICW have definitely benefited from this treatment (some other changes were made to the viewmodels of the weapons, but those will be discussed a little later).
rtbr_d1_trainstation
VaxPax, our new mapper, has been hard at work prototyping and building a trainstation map with which to start the RTBR adventure. Although there's still work left to be done, as you can see, He's made good progress getting the fundamentals down, as well as some details.
rtbr_d1_alley
The final map you're seeing here may not look like much yet, but, coming from Owen – who did our Terminal and Lab maps – you can expect it to be great. Without giving away too much, let's just say…there might be the possibility of complimentary televisions…
Weapon Texture Redesigns
Finally, in light of the very positive response our green-accented weapons have received, I've been going through some older weapons and improving their textures to match those done by Joshcka, using his as a basis. So far, the sniper rifle and OICW have received this treatment, and the AKM has had the brown parts recoloured to the RTBR green to fit better, too. The other image you're seeing is the Alyxgun, improved with higher-quality textures and normal mapping. At the moment, it's primarily being used as a testbed, however, for new Pistol animations.
Finishing Up: Team Roles
That concludes the written portion of Update V2.6! Before ending, we'd like to announce a few roles we're looking for on the team at this moment:
A dedicated weapons animator
An intermediate-skilled mapper (like Jan)
An experienced mapper (like Owen)
If any of these positions interest you, please add me on discord at Kralich#0901. All of the details about job postings will also be in the video update. The link to our youtube is here: Youtube.com
Thanks for watching, and come back next time for more!
Kralich/Gonzo/David