Half Life 2: Raising the Bar REDUX: Update V1.1
Greetings again!
I know it hasn't exactly been months since the last update, but I've been hard at work since I made the first update content to continue working on the mod and nail down the things that can be completed relatively simply before moving on to the next objective - mapping.
This update is called V1.1. The previous one I'm retroactively naming V1.0, and the versions will change like so:
-Stuff like new weapons, new models, and improvements to existing maps will increased the version number by .1
-New maps will increase the version number by 1.0
For the time being, you should all check the images tab for the new images I've added - all of them are showcasing improvements and additions to the mod's side features whilst I work on the next map fix-up, Terminal Plaza. The Plaza isn't quite ready for viewing yet, but what is is some phenomenal texturework done by Tali'Zorah/Joschka Bläker on the pistol and HMG models.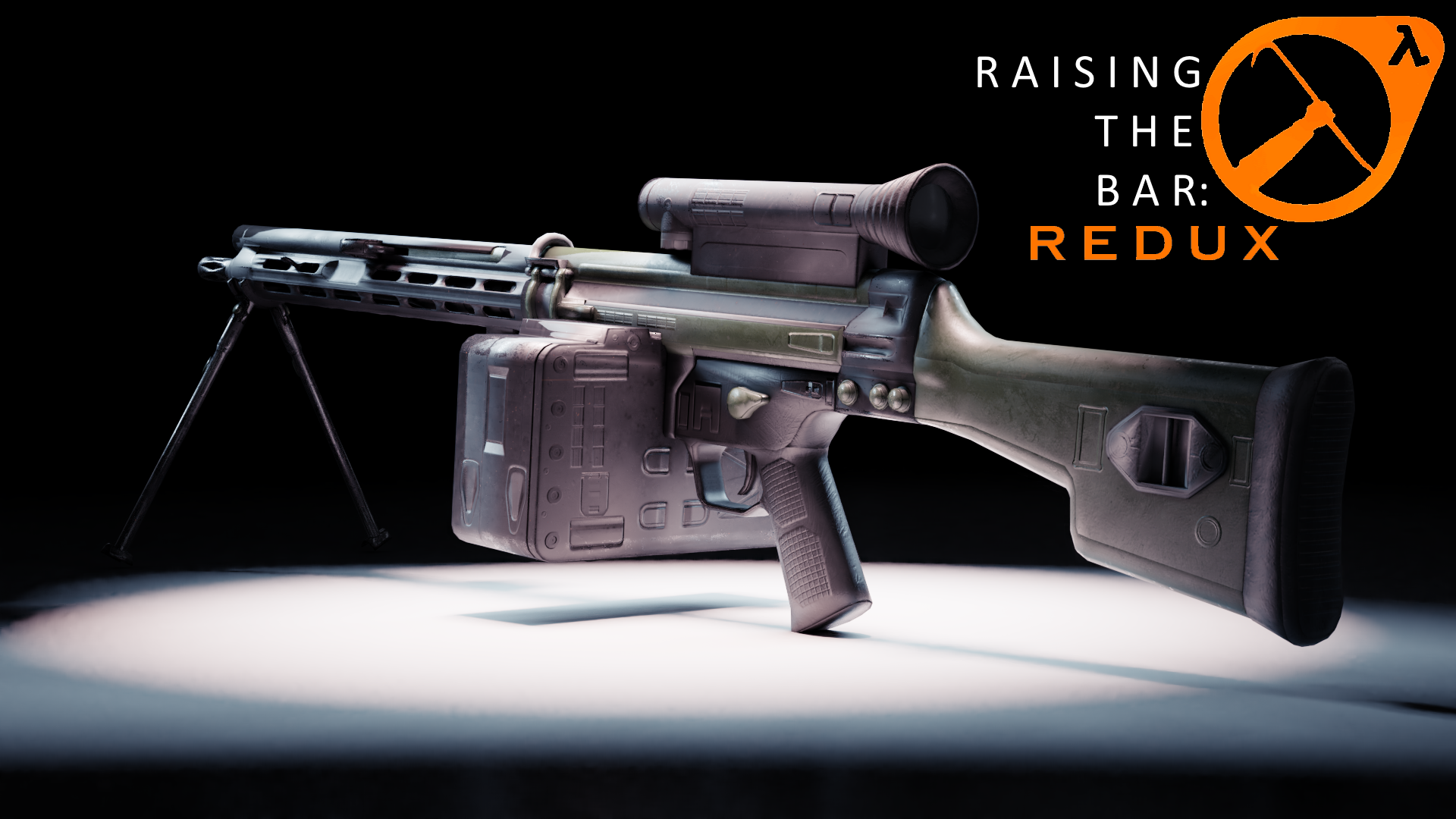 HMG Blender Render.
HMG In-game.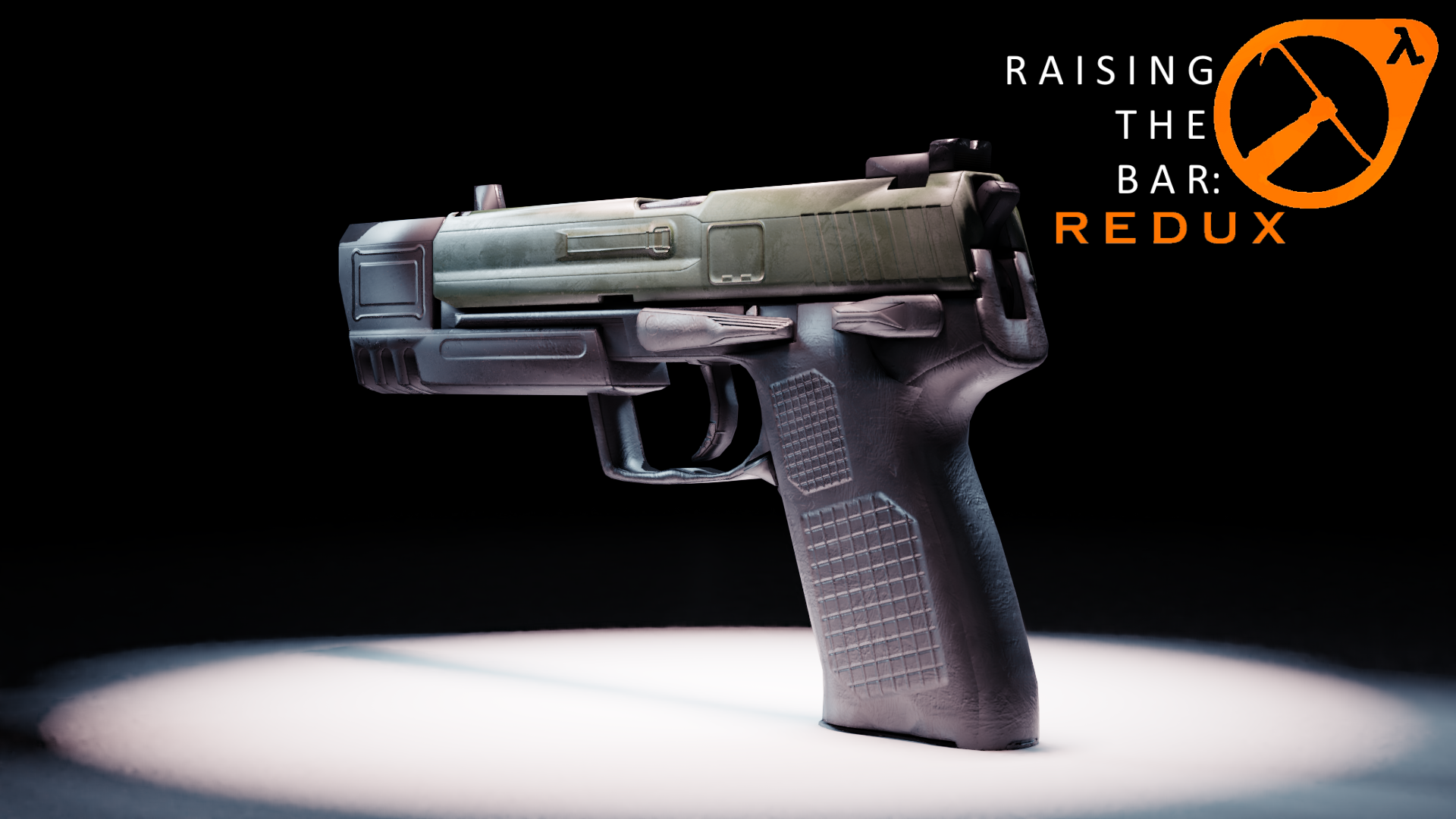 Pistol Blender Render.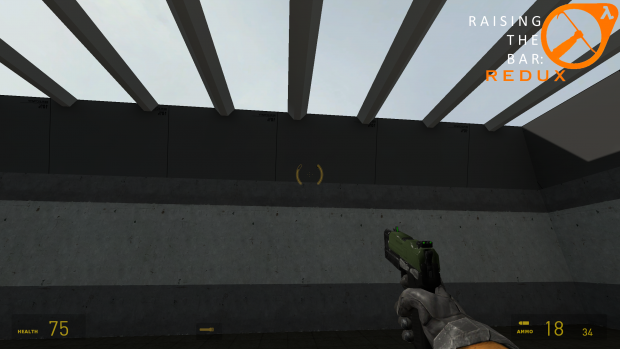 Pistol in-game.
As you can see, they're looking much better than they were before. Ingame views are available on the images tab again.
The next update will be focused primarily around fixing up the MP5K, Incinerator, and Combine Guard Gun, as well as continued work to Terminal Plaza. I imagine there'll be something to show regarding the latter map when I get to it.
Thanks again for tuning in!
Kralich/Gonzo